The demand for long-term care and skilled nursing may be relatively consistent over time, but that doesn't mean that care providers don't have to change and adapt to stay competitive.
Patients' expectations for care are changing, and the market continues to change in response to factors like healthcare regulations and government funding.
Just like any other business, long-term care facilities must get clear on what sets their services apart from competitors and make sure they stay in close touch with what patients need and want in their care.
Here are a few things for long-term care providers to consider as they plan for the future.
More Facilities are Joining ACOs and MCOs
If your organization isn't already part of an Accountable Care Organization or a Managed Care Organization, it might be time to reconsider the benefits of aligning your services with a group designed to provide better care to patients.
For the uninitiated, this article from the George Washington School of Business sums up ACOs well:
"The Centers for Medicare and Medicaid Services generally defines an ACO as a group of 'doctors, hospitals and other healthcare providers' that voluntarily coordinate care to better serve Medicare beneficiaries. The Patient Protection and Affordable Care Act (ACA or, informally, Obamacare) includes a more comprehensive definition, detailing who can qualify as an ACO and what requirements they must meet to continue participating in the Medicare Shared Savings Program."
ACOs aim to reduce healthcare costs and improve quality of care by cooperating in patient care and health planning. Organizations that do participate in Medicare and Medicaid programs are held accountable for both costs and care, and are incentivized for meeting certain goals related to keeping costs low and keeping patients healthy. However, many ACOs serve private payer networks, as well.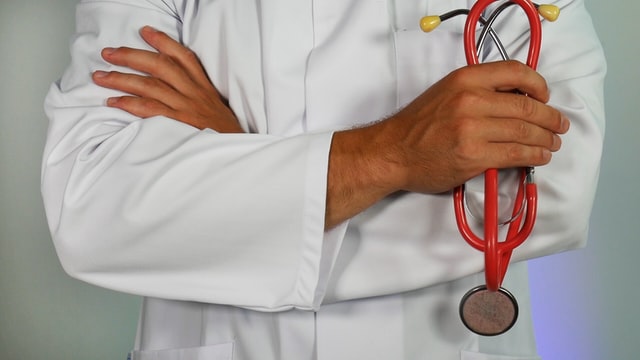 In practice, ACOs may include physician groups, integrated delivery networks, and independent practice associations that all share patient information so patients can get their care more effectively and with no chance of duplication.
Another way to align your services with other, related services that benefit both your own facility and the patient is by joining a Managed Care Organization.
According to the George Washington School of business, MCOs date back to the Health Maintenance Organization Act of 1973, "which authorized the creation of health maintenance organizations (HMOs) that serve as liaisons between patients and providers in negotiating rates and covered services."
MCOs also strive to deliver better patient experiences for lower costs, but they do it through agreed-upon requirements for cost, utilization, and quality throughout all member organizations. For example, an MCO might set guidelines about things like hospital stay lengths and appropriate medications. They limit their members carefully, which can ensure access to high-quality care at affordable rates, but can also "risk that economic expediency can take precedence over sound medicine."
The Market for Short-Term Care and Rehab Continues to Grow
Fran Kirley, President & Chief Executive Officer of Nexion Health Management, gave healthcare technology news site HIT Consultant an overview of how long-term and post-acute care companies could modify their game plan to be successful.
One of his suggestions was to embrace short-term care patients, who are more likely to need acute rehab services instead of long-term care. Many seniors now are choosing to age in place, which means that they will try to limit their stays in your facility to shorter stays as needed instead of planning to stay long-term.
Rehab has long been a complementary industry alongside long-term care, so if you're looking to diversify your business and keep up with current trends, now could be the time to make the jump.
Seniors Will Increasingly Expect More Amenities
Kirley reported that seniors and their families will continue to look for outstanding quality, but are also increasingly expecting a number of amenities they may not have expected from long-term care facilities in the past.
Residents may now expect amenities like these:
According to this presentation from Brown and Bills Architects, the best long-term care facilities will make the investments required to optimize their residents' privacy and dignity.
They put it this way:
"Nonprofit and for‐profit facilities are responding with new, less institutional facilities where residents have their own rooms and, depending on the width, bathrooms with a three‐fixture bath or a shower, sink and toilet, depending on the resident's physical ability. Sounds costly? Maybe, but redesigning resident rooms with regard to improving privacy is an investment that helps restore a person's dignity and in turn, quality of life."
Again, beyond the health benefits that these investments provide, they will also set your facility apart from the alternatives that potential families may be considering.
Investments in patients' privacy and dignity can boost their health and make your facility more attractive.
Click To Tweet
Finally, if you're looking for another great way to set your facility apart from competitors and make a great impression on visitors, consider upgrading the way your facility visitors check in.
Using a digital system like The Receptionist for iPad means that people can check-in completely contactlessly, which is an important prevention measure for contagious diseases. Digital systems also make check-in and check-out easier and more convenient for both visitors and front desk staff.
Learn more about how The Receptionist works for Long-Term Care Facilities and Assisted Living Facilities.