So you're ready to take the next step into modernizing your visitor management experience and would like to introduce a visitor management system to your office. Now what?
How do you physically arrange your office to make way for a digital receptionist kiosk? And how do you set up the kiosk and the rest of your office so that it's optimized for your visitors? After all, the digital receptionist should not only welcome your visitors but also be easy for them to use. And while we've done our part to make The Receptionist for iPad incredibly user-friendly, there are a few best practices that you can follow to ensure that your office provides an intuitive experience for your visitors.
In this post, we share tips on how to set up your virtual iPad receptionist to create a smooth welcome for your visitors and eliminate confusion, stress, or frustration for your office staff.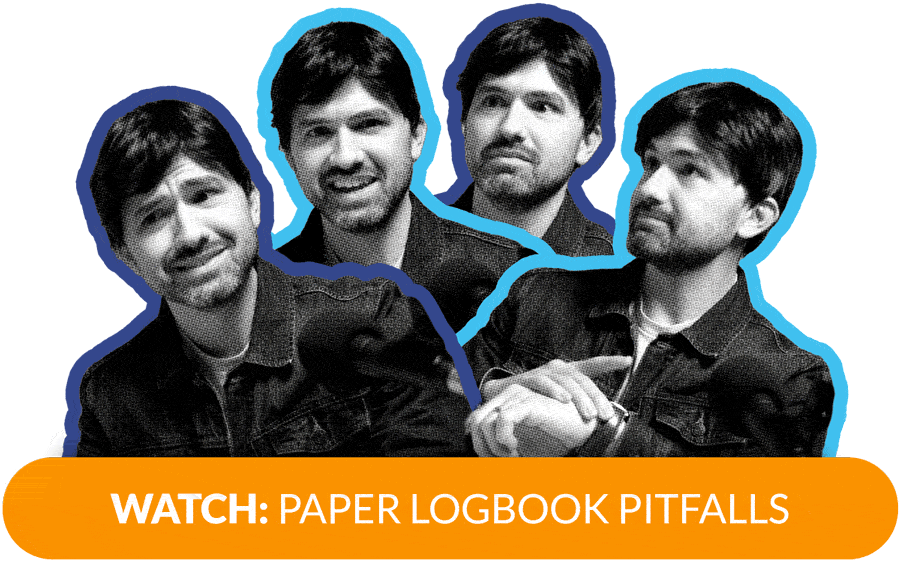 What Type of Kiosk Do You Need?
The Receptionist for iPad is a cloud-based software that's accessible from the iPad, a device that you and your visitors are already familiar with. The iPad is the main component of your digital receptionist kiosk and can be installed in multiple enclosures, depending on your design needs and style.
Here are the three options we offer as part of your ready-to-go Receptionist in a box:
Floor Stand
In this option, your digital receptionist is enclosed in a slender, lockable floor stand. As is the case with the other two options on this list, the iPad can be used in portrait or landscape mode, based on your preferences. This option also features a sleek stand for internal cable management.
Desk Stand
If you'd like to place your digital receptionist on a desk or table, we offer a desk stand option. The desk stand can be mounted directly to the surface and is lockable by a key to prevent theft.
Wall Mount
The final option available is the wall mount. With this third option, you can free up floor or desk space and install your digital receptionist on a wall instead. This is a great option if you want to save space.
All of The Receptionist for iPad systems are available in both black and white to suit the vibes of your office.
Shop the different digital receptionist options here.
Where Should You Install Your Kiosk?
To a large extent, the type of enclosure you purchase will dictate where you'll place it. For example, you can't place a wall-mounted kiosk in the middle of the room (unless there's a wall to support it). For this reason, it's a good idea to consider ideal locations when shopping for your digital receptionist kiosk.
Location is one of the most important considerations when implementing a digital receptionist in your space. If you don't choose the location wisely, your visitors may not see it or, if it's too far away or inconveniently positioned, your visitors may simply choose to go to a human instead. The location of your kiosk will dictate whether or not it's actually used.
Here are a few things to consider when deciding where to locate your digital receptionist:
Choose a spot that's close to the entrance and exit
If you want to set your visitors up for success, make sure that the digital receptionist cannot be missed. Avoid an arrangement where your visitor would need to walk past a human receptionist in order to get to a kiosk. In this scenario, the majority of visitors will opt to stop by the human receptionist simply because it's convenient and it may not even occur to them that you have a digital check-in option.
You also want to choose a spot close to the exit so that visitors can check out if that's an essential part of your visitor management process. If you have different entrance and exit locations, consider setting up two or more digital receptionists in those areas to ensure that your visitors have a convenient way to check-in and out.
Make your digital check-in kiosk accessible to humans
Many of our clients use The Receptionist for iPad while still employing human receptionists, and we think that's great because a digital receptionist like ours doesn't compete with humans. Instead, The Receptionist for iPad enhances your ability to create a smoother, securer, and more welcoming experience for your visitors while reducing frustration for your front office staff at the same time.
The Receptionist for iPad enhances your ability to create a smoother, securer, and more welcoming experience for your visitors while reducing frustration for your front office staff at the same time.
Click To Tweet
Because your digital receptionist can work alongside your human staff, consider setting it up in a location that's accessible to your human staff. This way, those who work in your front office can keep an eye on visitors who are using The Receptionist for iPad and offer assistance when needed.
Consider adding multiple check-in kiosks
Setting up multiple kiosks in a row can be a visual cue to your visitor that this is the self-service check-in location. Depending on how busy your office is, you may only need two kiosks, but a row of three is particularly eye-catching and welcoming for visitors. Ensure that these kiosks are spread apart to observe social distancing as well as provide your visitors with an adequate amount of privacy.
Make your digital receptionist accessible to people with disabilities
In addition to the above, be sure that your digital receptionist is accessible to individuals with disabilities. This includes:
People with visual impairment or without vision – Include braille labels with a set of instructions on how to use your digital receptionist's accessibility features and also ensure that your text and icon size is large enough and provide high contrast for those with limited vision. Also, ensure that your instructions don't depend on color alone to accommodate those who may have a color perception disability. For example, don't instruct a user to click on a particular color button in your check-in instructions.
People with limited hearing or without hearing – Ensure that the content presented on your digital receptionist is available for those who cannot rely on audio alone. All instructions should be in written form.
People with limited reach – Ensure that your kiosk is accessible to individuals who may have height or reach restrictions. For example, ensure that those who use wheelchairs are able to comfortably interact with your kiosk.
What Signage Do You Need in Your Office?
Signage can play a subtle but powerful role in the successful implementation of your digital receptionist. You can use signage to welcome, guide, and inform your visitors. Here are a few ways to use signage to complement your digital receptionist:
Place welcome visitor signs pointing towards the check-in kiosk (a great option is to hang the sign over the digital receptionist kiosk or position the sign next to the kiosk).
Add a sign under the kiosk (this can be used to briefly explain how to use the kiosk and it can also be used to communicate instructions in braille).
Include wayfinding signage (close to your kiosk, display a map of your office building with key areas such as restrooms, emergency exits, and common destinations like meeting areas).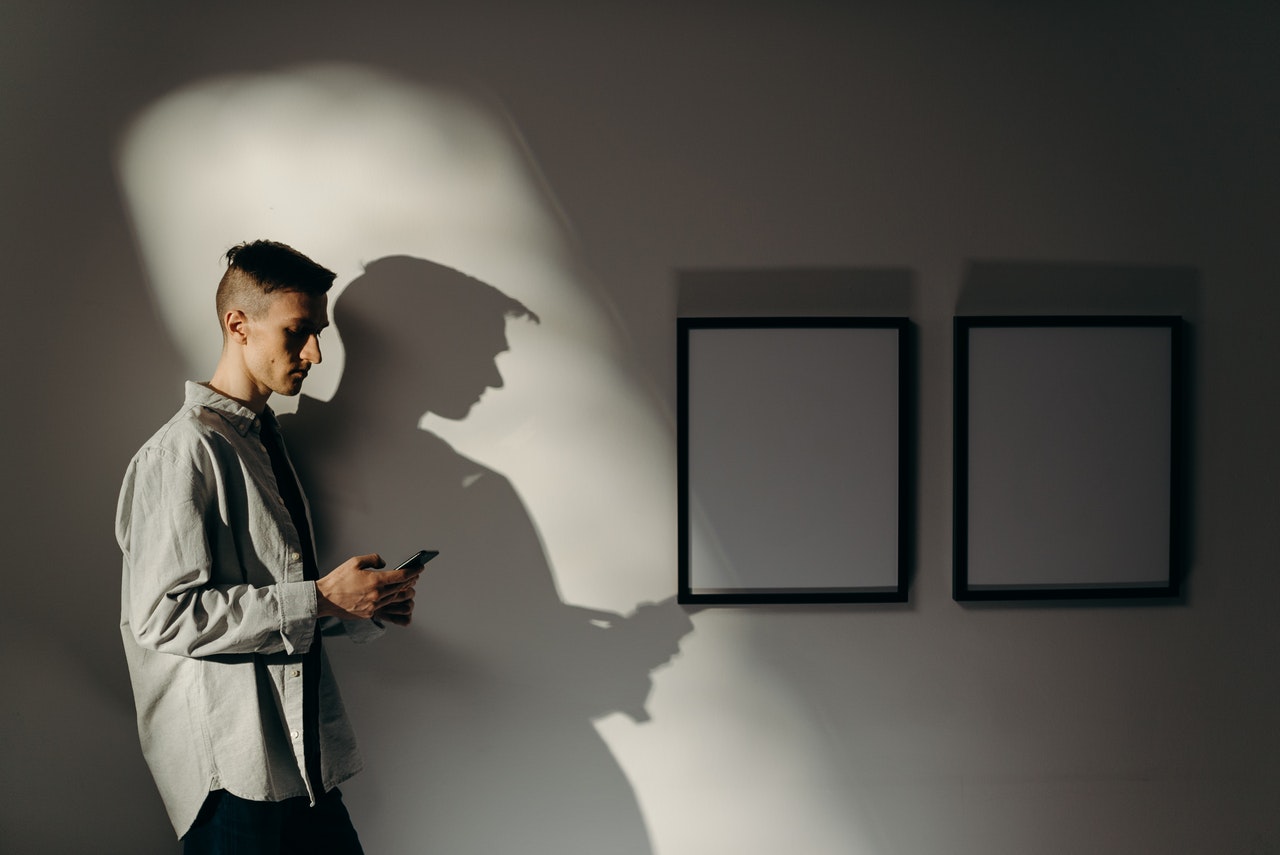 How Do You Customize Your Digital Receptionist?
You can customize your digital receptionist to reflect the rest of your organization's branding. Be sure to do so. This will create a more integrated experience for your visitors. Here are a few ways to customize your digital receptionist to reflect your unique brand identity:
Customize the appearance of your buttons (Choose the color, shape, and style of your buttons along with customizing the texts that display above your buttons.)
Configure your icons (Choose which icons you'd like to display and what color or colors you'd like for the icons to be. The icons can be set to one color or multiple.)
Display unique icons for common vendors, such as mail or food delivery to make it dead simple for delivery. (With the Receptionist for iPad, you can choose up to 6 unique icons to represent your most common delivery vendors.)
Learn more about the customizable features on The Receptionist for iPad here.
Final Thoughts
When you use The Receptionist for iPad, your entire visitor management system will come in a box and can be set up in minutes. Use the above tips to optimize your visitor management system. And if you haven't purchased your digital receptionist yet, what are you waiting for? Click here to start shopping for The Receptionist for iPad.