The impressions that are made in your lobby can pave the way for successful meetings, partnerships, and other business relationships. They also send a clear message about your organization's values.
That's why it's smart to make sure office visitors' experiences are as pleasant and on-brand as possible — starting the moment they walk in.
To ensure that pleasant visitor experience, though, administrators must pay attention to a surprising number of factors, from the front office staff (or lack of it), to the aesthetics of the reception area, to the real heart of the visitor welcoming experience: the check-in process itself.
After all, a cheerful staff and beautiful lobby won't matter much if visitors find themselves squinting at the fine print on a visitor agreement, worrying about the safety of their personal information, or trying to figure out how to reach their host.
Take the following steps to make sure your visitors zip through a pleasant check-in experience with no problems or hiccups.
List the existing check-in steps for each visitor type
As we mentioned in our post Why You Need to Categorize Your Office Visitors, each type of visitor has unique needs and deserves its own check-in process.
So, if you haven't already, make a list of all the steps in the check-in process for each type of visit your facility generally receives. Visit types could include job interviews, deliveries, and corporate meetings, for example.
The check-in steps for each visit type should include everything from basic visitor info collection (such as recording the time of the visitor's arrival) to collecting signatures on legal agreements, to finally notifying the host that their guest has arrived.
Group the steps, prioritizing usability
Now that you have a complete list of steps for each type of visit, it's time to organize those steps in the most helpful way for your visitors.
In many offices, the standard means of visitor sign-in is still paper, presented with a clipboard and a pen or as a binder on a countertop. However, many offices are upgrading this paper method and going digital.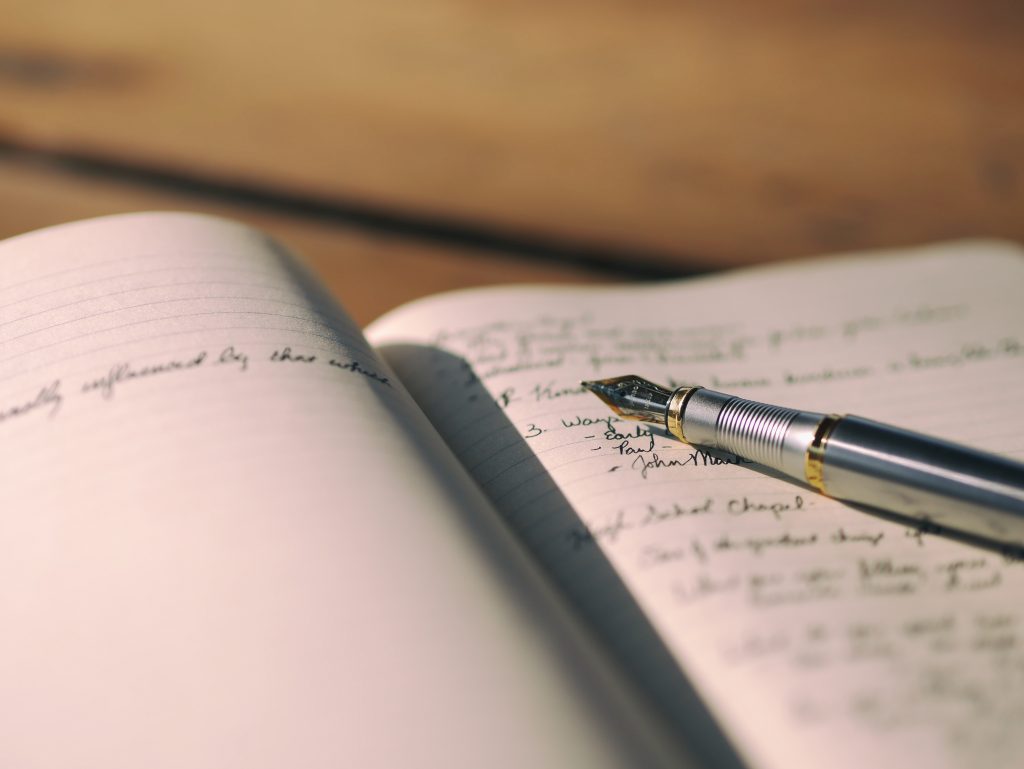 If you're still using paper, you'll need to lay out the steps as they'll appear on the physical sign-in pages. If you're using a digital, tablet-based system like The Receptionist, you'll plan out which fields appear on which screen, and in which order.
Whether your visitors are filling out paperwork or making their way through an electronic form, it's important that they feel a sense of progress. You can give them that sense of progress in a few ways.
Start the check-in process with the simpler stuff. Beginning with things like name and personal info eases the visitor into the process. Save the "heavier" content like legal agreements for a later step.
Analyze how much time is spent on each step of the check-in process. If a visitor spends too long on a single page, they can start to feel "stuck" and frustrated.
Show visitors their progress visually, if you can. Paper users can take a quick glance at the stack in front of them, of course. But visitor management software like The Receptionist can also give users a clear indication of how long the process will take using a progress bar.
Remove anything unnecessary
Now that you have your check-in processes organized, it's time to look for anything you can remove to make the process a little quicker and more streamlined.
For each piece of information you collect from visitors, ask the following:
Is it truly necessary for me to collect this info?
If so, is there a way to consolidate the questions or require less input from visitors?
Do I have to collect information from repeat visitors every time they come, or can they simply confirm the information they submitted last time?
There are other ways to make the check-in process more streamlined, too. If you use visitor management software, for example, it eliminates some steps typically required for paper check-in. Visitors will no longer have to note their own check-in and check-out times because those are automatically time-stamped. Some visitor check-in apps, including The Receptionist, allow hosts to pre-populate the sign-in sheets with things like the visitor's name, their company info, and appointment type so that visitors can simply review the information when they arrive.
Finally, there's a good case to be made for reviewing the actual text to remove unnecessary words. Any good copywriter or editor knows that it's a best practice to get the message across using as few words as possible. There's no reason this shouldn't apply to your check-in process, too. Fewer words save reading time and remove clutter on the screen or page.
Prioritize legibility and design
If you're still using paper, there might be some pressure to squeeze all of the visitor info into a cramped space so you can avoid staples and extra trips to the copier.
However, legibility and good visual design is key to a pleasant visitor check-in experience. It can make the process much quicker and easier for your visitors.
Legibility and good visual design are key to a pleasant visitor check-in experience. #receptionistapp
Click To Tweet
Well-designed forms are much easier for people to read and understand. If you have a designer on staff, have them apply best design practices such as consistent alignment, spacing, margins, and typographical hierarchy.
Break up long blocks of text into shorter lines. And consider that not all visitors will have perfect eyesight, and larger text will be especially welcome.
Test and improve
Sometimes, the best way to make sure that your visitor check-in process "flows" correctly is simply to test it, observe how visitors use it, and make improvements. Designating a "Director of First Impressions" who will take ownership of this process is a good step in the right direction.
As each type of visitor checks in, note whether there are any points in the check-in process that require clarification. Are there steps that tend to make visitors pause or that create bottlenecks?
You can also consider sending select visitors a survey after their visits, or simply checking in with them personally to ask about their experience.
Another perk of using visitor management software is that it automatically collects data about things like which times of the day, week and year are busiest in the reception area, and which types of visits are the most common. You can use these insights to improve your front desk staffing plans and resources, and make sure that visitor check-in continues to flow smoothly.
Are you ready to upgrade your visitor check in process with digital visitor management software? You can try The Receptionist for yourself. We're consistently rated one of the top visitor check-in apps in the market. Click here to view a custom demo of The Receptionist, or click here to start your free 14-day trial.