Let's discuss how to create a safe visitor experience in your office.
When you're open to the public, you're responsible for more than simply securing your team, your data, and your property. You must also aim to create a secure and enjoyable experience for your visitors. They do expect a reasonable level of security when visiting your office.
The term "visitors" can refer to a long list of people, such as customers, clients, patients, donors, delivery people, job applicants, temporary employees, interns, maintenance workers, and employee family members who are stopping by to drop off lunch.
On any given day, you'll interact with many different types of visitors. Make sure that they feel safe and welcome in your space.
Click To Tweet
On any given day, you'll interact with many visitors. Make sure that they feel safe and welcome in your space. But also do your best to protect your team from the potential dangers that can happen if strangers are allowed to roam freely through your space. Protecting your visitors and your employees also protects your company's sensitive data, too.
Let's discuss what you can do to create a safer visitor experience.
Decide Who is Allowed In
When setting up your visitor policy, you must answer these two questions:
Who is allowed inside your office? Create a list of people who can visit during office hours.
In what conditions are visitors allowed inside of your office? Make a list of any special requirements that your visitors must meet, such as their age, the purpose of their visit, if they must wear masks, etc.
When you create a visitor policy, you and your team will be clear on who can visit your office. This makes it clear when someone is potentially violating your visitor policy.
Limit the Number of Visitors
If you don't limit how many people are allowed inside your office, you won't be able to provide a secure visitor experience.
Don't just rely on your building's maximum occupancy certificate to determine how many people can safely visit your office. Use this number as your broad outline, but remember that the actual number of people who can safely visit your office will be much lower than that.
This is especially important because COVID-19 has heightened visitors' expectations for more personal space. The last thing you want is to over-crowd your office space with too many people. Not only will close-contact increase the spread of germs, but an over-crowded office is difficult to secure. You won't be able to keep an eye on everyone who's entering and leaving your office, which is important to do for all parties.
Decide Which Areas are Open to Visitors
Which visitors have access to different areas of your building?
Create different zones in your office and determine who's allowed in that zone, and if they need to have special documentation to be there, such as a badge. Perhaps an interviewee may have limited access but a delivery person can have a wider range of access to other areas, but both are required to wear badges that immediately identify their visitor status.
Also note that a part of every office building should be restricted from the public. However, even those restricted areas may need to be accessible by certain visitors.
For example, it's reasonable to close off your private offices or breakroom from your customers. However, if you have a maintenance issue in one of these spaces, you'll need to allow a maintenance worker access to that space. But, if that area contains sensitive information, you may wish to limit access to that space for only those who have passed a vigorous security check, or are accompanied by a senior manager.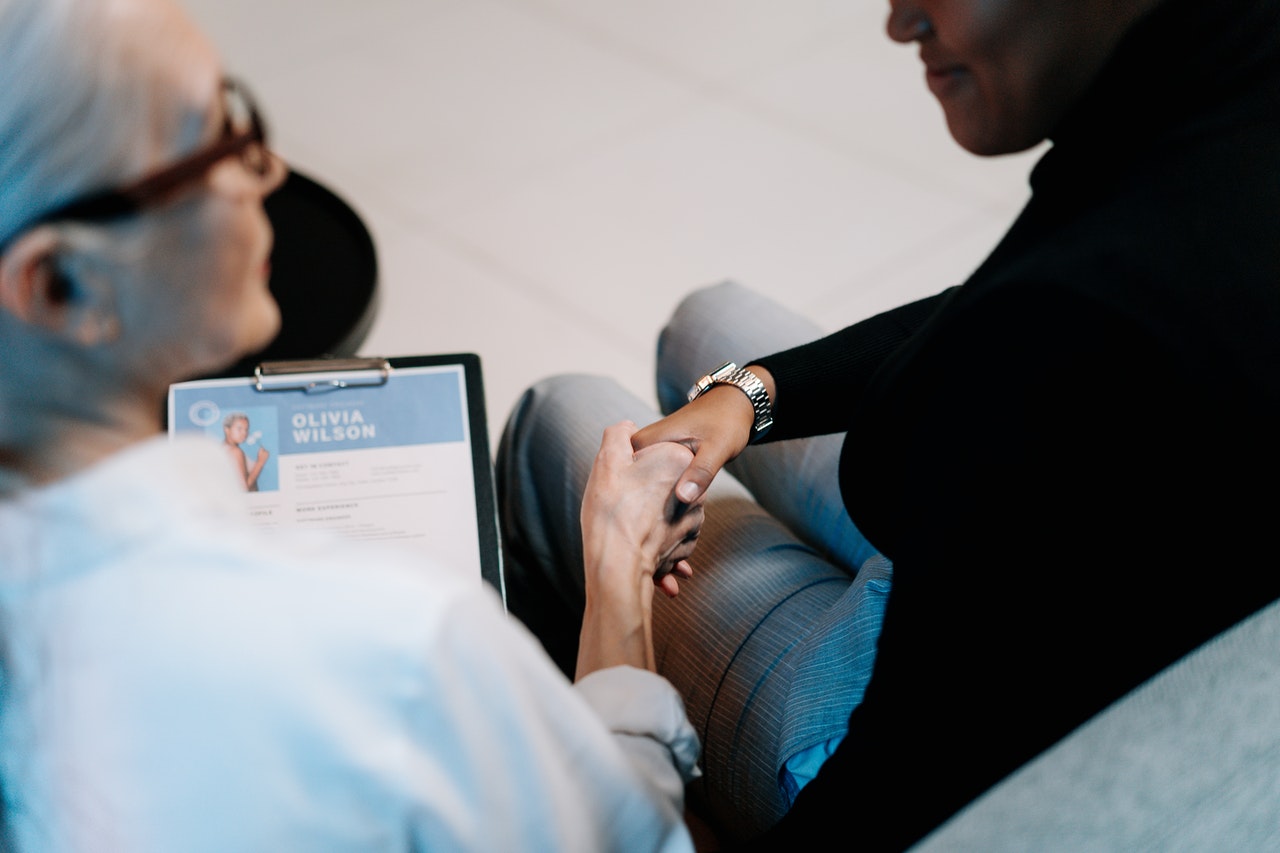 Learn About Your Visitors Before Their Appointment
One way to create a more secure visitor experience is to pre-register your visitors prior to their appointments. You can do this with every type of visitor and at any point before their visit—even a few minutes ahead of that visit.
Here's how:
If you use The Receptionist for iPad, you can access our pre-registration feature. This allows you to create a smoother check-in experience. It also gives you a heads up on who will be in your office that day.
Prior to an appointment, send out a brief list of questions to pre-register your visitors. You can ask a variety of questions, including:
Basics, such as name, address, email, phone number
The purpose of their visit
Health questions (Have they been sick in the last 2 weeks? Have they encountered anyone else who has been sick? Have they traveled out of the area?)
If they may need assistance in the case of an emergency
By gathering more information about your visitors ahead of their visit, you can ensure a better and safer visit for them and all other visitors.
Pre-registering also speeds up the check-in process. Upon arriving at your office for their visit, your visitor can simply enter their email address into The Receptionist for iPad kiosk without needing to add additional information. It creates a hassle-free check-in.
Learn more about The Receptionist for iPad pre-registration feature here.
Set Expectations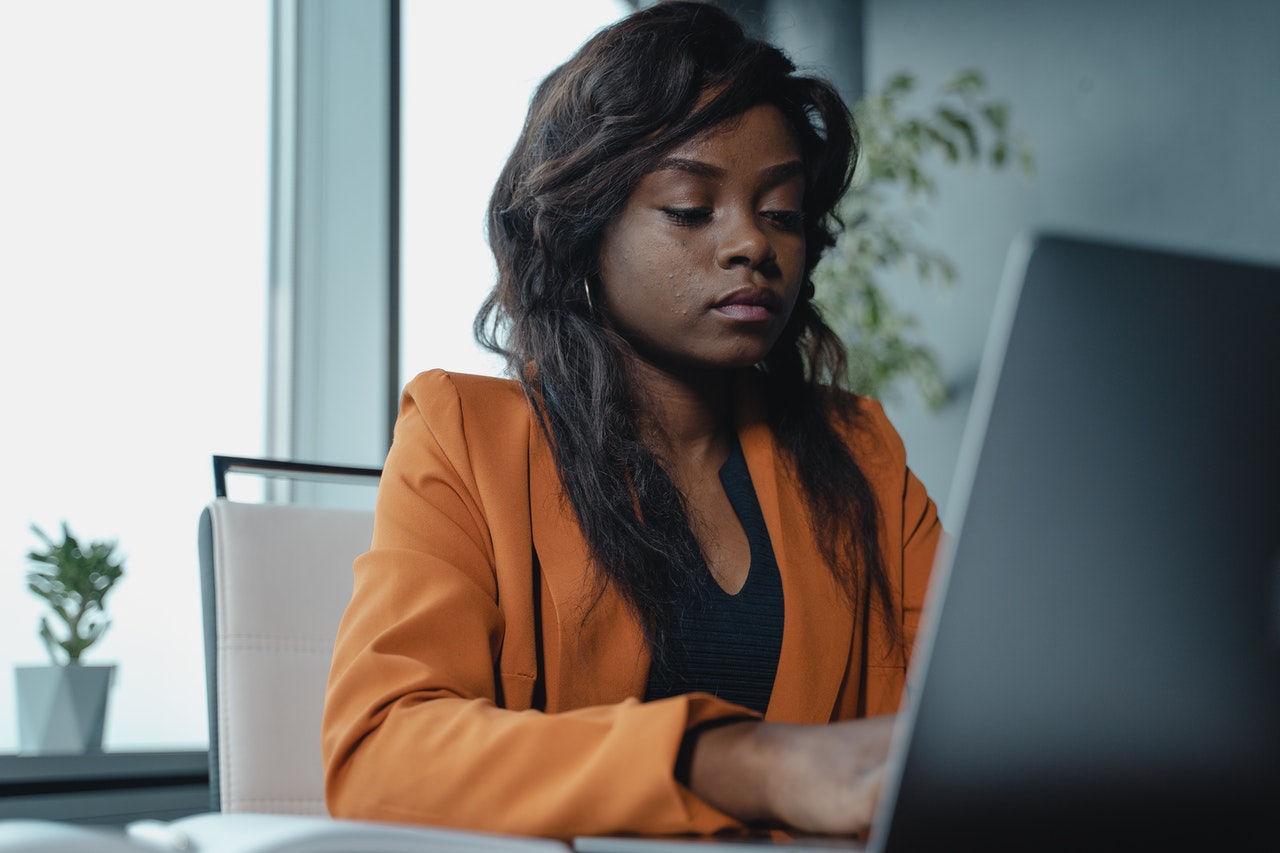 In addition to collecting information from your visitors ahead of their visit, share what they can expect while in your office. Not only can this alleviate visitor anxiety, but it can also establish ground rules and ensure a safer visiting experience.
Here's a rundown of what to include:
Your health and personal safety requirements, such as if you require visitors to wear masks and submit to temperature checks.
Where to park their vehicle (if applicable).
If visitors can enter the office before their appointment or will need to wait outside until called.
A map with directions of where to go within your facility (by the way, here's why you need wayfinding digital signage in your office).
Consider sending this message to all those who pre-register with you, including returning visitors, because your policies and procedures may have changed since their last visit.
Use Contactless Check-In
Did you know that you can offer a secure contactless check-in through The Receptionist for iPad?
The COVID-19 pandemic has demanded that every organization look for ways to minimize the spread of germs. We upgraded our Contactless check-in feature with this need in mind.
Our contactless feature gives visitors the chance to check-in with just their smartphone. There's no need to touch the iPad kiosk. Visitors simply open their phone's camera app and scan the QR code on the iPad kiosk screen. This will automatically open a link where they can check-in and, if necessary, answer questions about their visit.
Learn more about The Receptionist for iPad's Contactless check-in feature here.
Maintain a Log of Visitors' Locations
If you want to create a safer visiting experience, you must know who's in your building at all times. This is also essential if you ever need to safely evacuate your office. You need an up-to-date log of who's inside your building and, ideally, where they are located.
You can achieve this by using our visitor management system.
With The Receptionist for iPad, you have access to a digital visitor log that allows you to track visitors for security purposes. You can use it to track appointments, no shows, drop ins, pick-ups, and deliveries.
And what's better, your digital visitor log will only be accessible to you and your security team. Paper log books are open to anyone, which does not provide a secure experience for your visitors. Even if you've protected other personal information, a paper log book reveals private information about your visitors, including name, address, arrival time, and the purpose of their visit. That's too much information to share with the general public.
Keep your visitors' information (and your organization's sensitive data) private.
Click here to read about the major benefits of using a visitor management system.
Final Thoughts
To create a better in-office experience for your visitors, keep them safe. Implement the above tips to ensure that your visitors and your employees are protected from danger.
Before you go, check out this related post: A Guide to Safely Reopening Your Business to Visitors.