At The Receptionist, we believe that there's nothing more important for your business than hiring the right people.
When you find the absolute best fits for your company's culture and for the roles that you need filled, your return on investment soars. A stronger culture means happier employees, happier customers, and a healthier bottom line.
We've certainly learned a lot about best practices for hiring over the past several years, over which we've continued to experience rapid growth in our customer base.
At the beginning, we were prioritizing speed in the hiring process, but we didn't always end up with the strongest pool of candidates. As we've grown and refined our hiring processes, the quality of candidates has steadily increased, but we take a long time to vet them.
Moving forward, we're trying to stick closely to a hiring plan that we develop together. Below, we share more about how we developed our hiring plan, and how you can develop your own.
Start with Big-Picture Priorities
At The Receptionist, we use a structured goal-setting program to lay out what we expect to accomplish in the coming weeks, months, and years.
Because of that, we can start with a clear idea of what we want to accomplish and work back from there to estimate how many people we'll need to achieve those goals.
If you hire based on immediate needs without keeping the big picture in mind, you may find that priorities and changes shift quickly. This can create awkward situations with hiring managers who may have already reached out to job candidates who no longer have the relevant skills. This kind of last-minute pivot also wastes the hiring team's time and makes a bad impression on potential hires.
Collaborate with Colleagues to Create the Hiring Plan
Many entrepreneurs are used to coming up with the hiring plan relatively unilaterally and making hiring decisions themselves.
Although this makes the hiring process a lot quicker, it also might not result in the best candidates.
At The Receptionist, we have both a leadership team and a growth team involved in creating the hiring plan. Each department is represented, because each department head brings his or her own valuable insight into what kind of skills and expertise can help their department accomplish their unique goals.
Remember, part of making sure that hires fit into a plan to meet big-picture goals means making sure that all the right people are on the same page about what those goals should be.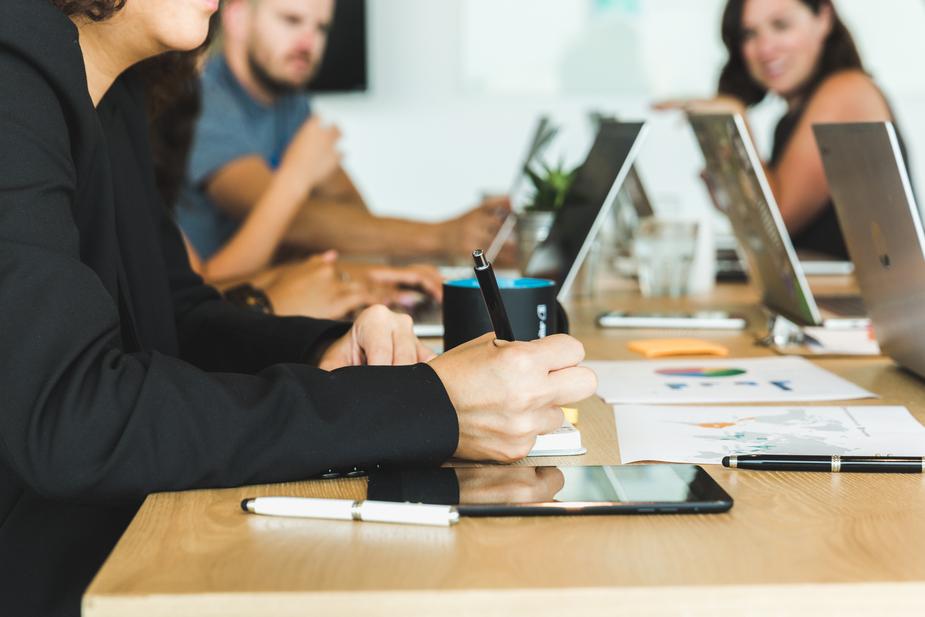 Make a Budget and Timeline
Once you have an idea of how you hope to grow, you can start to get a reasonable idea of how many people you can afford to hire at various experience levels and price points.
You can then make a tentative plan for when to hire throughout the year, distributing the hires by quarter. As you make the plan, you'll have to account for the average hiring timeline and the capacity of your HR team or hiring managers.
For example, if your hiring team has only personally hired the maximum of one or two job candidates per quarter in the past, don't plan on hiring more than that without the help of some contractors or other third parties. At The Receptionist, for example, we partner with the firm Scalability Solutions to vet our job candidates more quickly.
Also consider that some positions may take longer than others to hire. Don't forget to account for any changes in the hiring process that might cause the process to take longer than it has in the past.
Plan for Physical Office Challenges
One of the biggest challenges when it comes to hiring growth is trying to find the best physical space to accommodate that growth.
If you're just hiring a few more people, your office may be able to accommodate the new hires relatively easily. But if you're experiencing significant growth, you may face some difficult decisions when it comes to your physical office.
You don't want to invest in too much office space too early and waste the money on space that goes unused, especially if there's any chance that hiring plans might slow down. Plus, while you're in the midst of hiring, the rest of your employees will be working in a space that feels eerily vacant.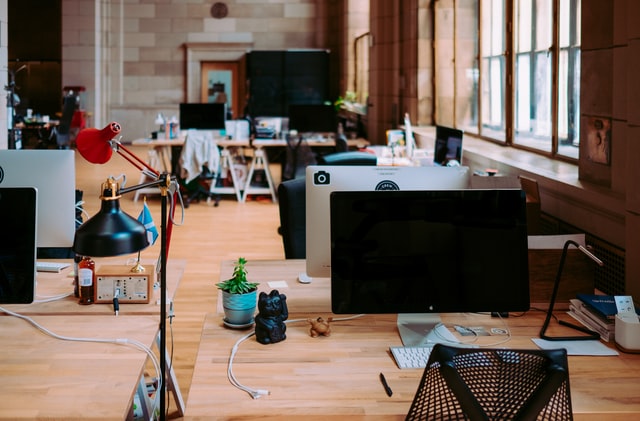 But on the other hand, waiting too long to upgrade your space can mean your employees are working in cramped quarters, or that you have to split the staff up into multiple locations, and that's not ideal if you're trying to develop a strong, collaborative culture.
At The Receptionist, we work out of a coworking space, which actually offers more flexibility than many office spaces do when it comes to fluctuating workforce sizes. We also have a very flexible work-from-home policy, which means that on most days, we don't need all the space required to accommodate everyone at once.
Although this arrangement won't work forever as we continue to grow, consider whether your own space offers the flexibility you'll need to accommodate new hires. How can you build those considerations into your hiring plan?
Stay Flexible
One downside to careful planning is that you might have to throw many of those plans out when circumstances change.
We learned that lesson firsthand in the past year when our own 2020 hiring plan had to be completely re-worked due to the pandemic. Like many businesses, we weren't sure at first how the shutdowns would affect demand for our product, and we spent a lot of the early part of the year scrambling to add features that our customers needed to check their guests in safely. It wasn't an ideal time to bring new people on board, so we put a hold on our hiring.
But now that we've navigated those initial challenges, we've reworked our hiring schedule together and are back on track.
No hiring plan is ever set in stone. It's a good idea to plan to stay in touch with your hiring team so you can adjust the plan as budgets and projections change.
You should plan carefully, but you also have to be willing to throw out the plans as circumstances change.
Click To Tweet
Supplement the Hiring Plan With a Recruiting Plan
A hiring plan is different from a recruiting plan, which goes into more detail about where you'll find candidates and the steps that those candidates will need to take before they're hired.
Your recruiting plan should detail which sites and social media channels you'll post job openings on, how you'll post the opportunity and ask for referrals internally, and which kinds of screening questions, tests, and interviews candidates will need to do to move onto the each stage of the hiring process.
Together with a hiring plan, a recruiting plan makes finding, selecting, and onboarding new employees as streamlined as possible.
For more on how we hire at The Receptionist, check out these podcast episodes: