The Internet of Things, or the ability of physical objects like appliances and equipment to connect to the internet and each other, is presenting an increasing number of really cool opportunities for businesses.
You may already be familiar with the potential from using it in your own home. These days, it's possible to control smart light bulbs, smart outlets, smart thermostats, and smart locks remotely from your phone, computer, or smart speaker. This tech is also starting to make a big impact on industry, as mentioned in our article on Manufacturing 4.0.
Of course, this tech has plenty of similar applications in white collar offices as well. Here are just a few to consider if you want to stay on top of the latest tools.
Smart Desks and Smart Rooms
Today, your desk may be able to tell when you're sitting at it, and your conference room can tell when there's a meeting going on.
This is all thanks to wireless sensors, which can be installed under desks and tables, or even on walls.
Then, users can access detailed reports on how the space is being used, both in real time and over the long-term using tools like FM:Systems or OccupEye.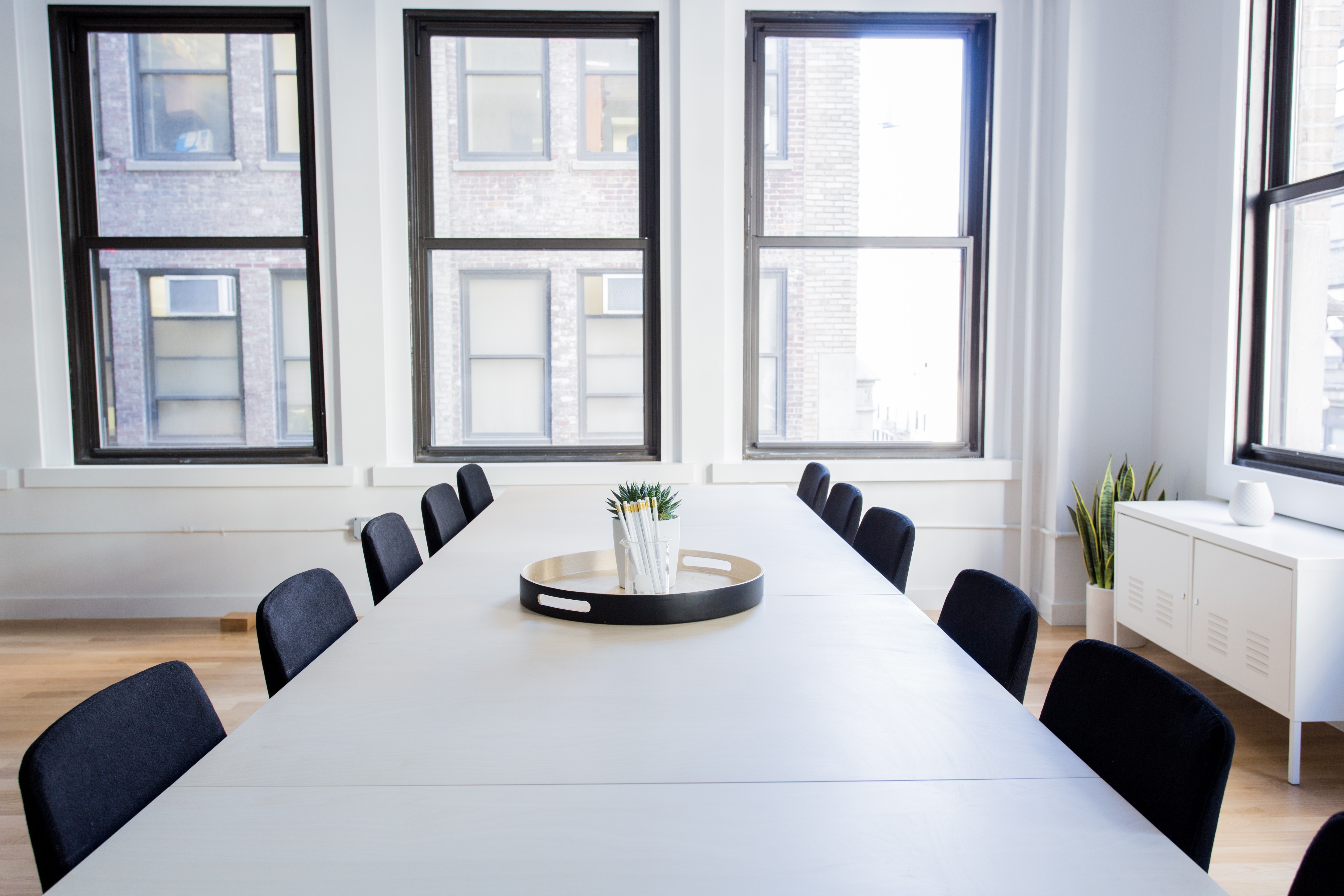 Not only can certain sensors detect general motion or occupancy, they may even be able to generate more specific data about how the room is being used.
For example, Carnegie Mellon University developed a sensor that can use unique "sound signatures" to figure out what's going on in a room, from the faucet turning on to a sheet of paper towels being torn off the roll.
This kind of detailed data on office use can help business leaders make more informed decisions about how to allocate space and resources, for example, in the case of an office move or redesign. It may also be able to perform automated actions based on the data, such as ordering more paper towels when they run low or alerting someone if the faucet is running too long.
Smart Energy Management
Smart thermostats in the office allow users to schedule temperature changes and control the temperature remotely.
This tech is becoming increasingly standard for home use. But offices can take it a step further with smart HVAC systems built to handle larger areas. As this Link Labs article explains, "smart HVAC systems 'learn' where and how much heat or air to bring to each section of the building."
These systems may have smart controls on individual air vents and on compressors, which then work with smart thermostats to efficiently heat or cool rooms. These systems can efficiently handle rooms with uneven temperature zones (e.g., stove or fireplace) or with humidity levels that result in "latent heat" — air movement instead of the more energy-draining temperature change.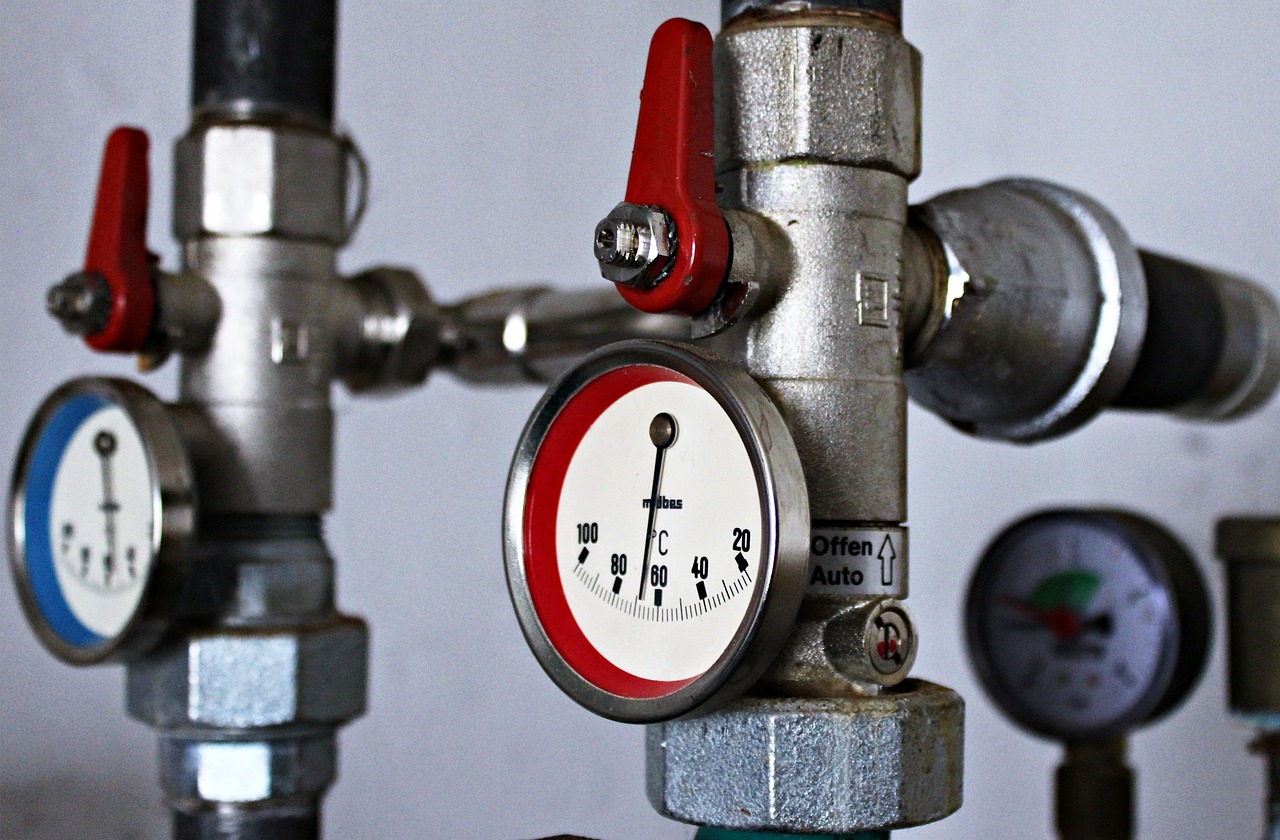 Because these systems have user-friendly interfaces, some systems may even allow employees to "crowdsource" which temperatures to use in their workspace. Or, taking efficiency a step further, companies with unassigned desks like the ones described in this Bloomberg article can actually direct workers to workspaces with their light and temperature preferences through an app.
Administrators can sometimes view all of this data, along with data about lights, energy use, security, and even the locations and status of specific equipment, with "smart building management systems" or "building automation systems."
These systems can make it easier to see patterns across the data. It's also becoming possible in some cases to create settings across various infrastructure (for example, having one setting that includes specifics for temperature, lighting, and security).
Smart Security and Locks
The Internet of Things has also made several advancements possible in the area of security and building access.
Smart security systems that rely on wireless technology to transmit videos and notifications are generally much more affordable to install than traditional security systems that require wires. Some companies argue that these systems are actually more secure than wired systems, because it's impossible to cut the wires.
New systems allow admins to install motion-activated cameras at entry points or at any part of the business with sensitive resources. Users can also track the opening and closing of any door, or even of a safe or cash register. They can also get real-time feeds from cameras with a smartphone or tablet, and can even control the direction and zoom of the camera.
Because the notifications for these systems go to individual phones and computers, managers can decide for themselves whether they want to call the authorities for any given situation.
Depending on the security system, admins can even respond to potential threats remotely by activating "access and perimeter controls" (locking down the building). If the security system is part of an integrated building automation system, owners may also be able to shut down utilities such as water, electricity, Internet, or certain computer networks, all from their smartphone.
Some smart security systems also include integrated fire alarms.
Others include a host of smart lock and access features that employees can use to access the office instead of traditional keys. Unlike traditional keys, these can't be copied, and there are no worries about making sure to collect them when an employee leaves the company. Also, records of employee access can also be collected, allowing for admins to analyze the data for patterns or for security measures.
Some smart lock systems can be purchased completely separately from more robust security systems, as well. They can employ ID cards, special key codes, facial recognition, and biometric recognition technology (e.g., fingerprints).
Company managers can integrate building access data with other data from smart building management to create certain actions. For example, admins may choose to establish a notification when an uncredentialed employee or guest accesses a restricted part of the building, or to activate video monitoring whenever motion is detected in a certain area.
Other Smart Office Equipment
Office administrators will also find that when it comes time to upgrade major appliances and equipment, many new models can connect to the internet and to other devices.
For example, smart printers have several protocols that allow offices to reduce waste and energy and improve security. They can conform to energy reduction / power schedules like the lights and power in the building, for example. They make it possible for employees to print their documents from anywhere in the building. And unlike traditionally wired printers, the can recognize attempts at hacks (As this article mentions, past hacks have included "getting printers to spew out thousands of print jobs" and denial-of-service attacks.)
Vending machines are also getting smarter, allowing admins to view data on which snacks and drinks employees prefer, with some going as far as to make suggestions based on an individual's past purchases.
Putting it All Together
Alongside the incorporation of smart hardware, today's offices are increasingly using internet-connected apps that produce helpful, real-time data. It's easy to imagine how business owners will soon be able to use the information in new and meaningful ways.
For example, visitor management software could trigger access changes for equipment or physical areas based on security protocols and visitor sign-in documentation. Or, in the case of emergencies, the occupancy lists that visitor management software generates could possibly coordinate with emergency system hardware for helpful alerts and quick responses.
The companies that learn to leverage smart tools now will have the competitive advantage in the future. #receptionistapp
Click To Tweet
The companies that learn to leverage this data now will be in a better position to get a competitive advantage in the future. Besides the immediate benefits for your company (better security, better use of office space, lower energy bills), smart tools also make a statement to current and potential employees about your company's willingness to embrace new tools and stay current.