Law offices both large and small have been working hard in recent months to adapt to the changing circumstances brought on by the COVID-19 pandemic.
In order to survive and even thrive during these times, legal leaders must:
Keep a close eye on cash flow in light of changing demand
Reconnect with clients to reassure them and make sure their needs are being met
Closely communicate with job applicants and potential hires whose positions may have been affected by the crisis
Implement a host of new hygiene and safety protocols when working in the office
Be willing to change and adapt quickly and constantly to new regulations and realities
In fact, these practices can be helpful for all small businesses, not just legal firms. However, there are a few pandemic-specific changes that law firms, in particular, can expect to embrace for the near future — and perhaps for years to come.
Here are a few of them.
Virtual legal services
Some law firms have been practicing semi-remotely for a while now with great success. Others have been quickly ushered into the world of fully remote work thanks to local stay-at-home orders. Either way, it's become evident that although many firm leaders were long hesitant to let go of in-person meetings and offices, it's entirely possible to do so.
In fact, you may have found that holding meetings, arraignments, and depositions online instead of in-person has saved your firm money and your employees headaches (including time spent traveling) — despite an initially stressful transition to remote work.
As this opinion column from The American Lawyer sums up, "the industry can now agree that legal services can be effectively and efficiently provided from a remote team." Your employees aren't the only ones who have noticed the benefits; your clients may also be enjoying the ability to meet with their attorneys remotely.
Now that they've gotten an idea of what's possible, potential clients may bring up the possibility of remote meetings when fees are initially discussed. They may also expect your firm to collaborate with attorneys from other firms more often because of how much easier it has proven over the internet.
Resilient firms will get used to the idea of embracing more and more digital work in the future.
For more on the potential of virtual meetings and how to leverage video tools the right way, check out our full post on how virtual meetings are changing the legal field.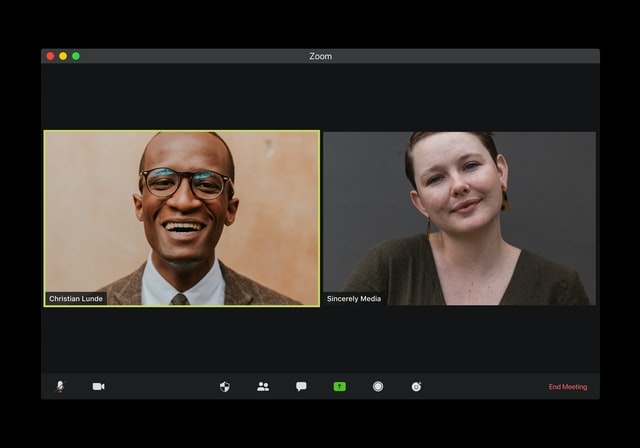 Staffing changes and work redistribution
This pandemic has made it difficult to plan ahead or finalize budgets with any certainty, and that's an understatement..
Many experts do expect a resurgence of the 2019 coronavirus in the fall and winter of 2020, for one thing. If your revenue has already been affected, that means you could be expecting more of the same in the near future.
The American Lawyer points out that firms may choose to be cautious in this scenario and set staffing levels for the expected "valleys." If and when business peaks, firms can hire help on demand from legal talent services such as Lawyers on Demand or Hire an Esquire.
However, McKinsey's article on the implications of the coronavirus for legal firms suggests an empathy-driven approach that will win your firm loyalty from existing employees for the long term.
They write: "Look for opportunities to reallocate any excess capacity rapidly toward building new firm capabilities or pro bono activities—every firm member should see clearly how their work is meaningful through this period."
Using this time to broaden your firm's areas of expertise may just pay off in a rapidly changing marketplace.
More and quicker communication
When the world is uncertain, we all look to experts for advice, and your firm's clients (and potential clients) are no exception.
You need to re-focus on what makes your firm's expertise relevant amid the issues that businesses and individuals are facing due to the pandemic.
Your clients need legal guidance now more than ever. For example, employers are trying to step into completely new roles and enforce new safety requirements fairly and without discrimination or privacy violations. Companies of all sizes are struggling to understand how new rules and in some cases the temporary lifting of regulations will affect them.
In the past, it may have been totally fine to take a few weeks to put together a thoughtful email or article on a relevant topic. But in today's climate, lawyers should respect a new sense of urgency.
McKinsey suggests that ideas shouldn't take any longer than a week to make it from the "idea" stage to being published in an email or discussed with a client. It's also a good time for legal firms to create ways to get these messages out to the people who need them, such as via social media.
New goals for the front office
In the past, law offices have been able to use their physical offices to impress potential clients, make a statement about their firm's values, and recruit the best legal talent. The reception area, in particular, has played a particularly important role because it's where first impressions are made.
However, with a long road of battling the novel coronavirus ahead, it's reasonable to anticipate that the role of the front office will stay diminished in coming months. First, as we mentioned, more lawyers will be practicing remotely and holding their meetings online. But for many of the visitors who do come into your law office, the thing that will impress them the most will be your ability to welcome them safely.
The thing that will impress office visitors the most these days will be your ability to welcome them safely. #receptionistapp
Click To Tweet
That means limiting their contact with other people and putting them at ease that your office is clean and sanitized.
Many law offices who had receptionists have considered removing them from that desk completely, for their own safety and to limit others' exposure.
Instead, they are using digital visitor solutions like The Receptionist for iPad, which takes visitors through an automated check-in process and alerts hosts via SMS message, email, or chat message once they've signed in.
You can even provide sanitized styluses for visitors to use with the check-in app. After they sign in on the tablet, visitors can place the styluses in a designated "used" pile.
For more on how to keep your office reception area clean and welcoming during and after this pandemic, check out this post: What Will the Ideal Post-COVID Reception Area Look Like?
Interested in going digital in your law office's reception area? You can learn more about how The Receptionist for iPad works for legal offices here, or see how The Receptionist works for yourself with a free custom demo.