Do you need wayfinding digital signage in your office? The answer depends on two things: Will your visitors need to navigate from your reception area to a different location? Are you working with a limited staff without the ability to personally escort every visitor?
If the answers to both of those questions are "yes," it's time to consider wayfinding signage for your office.
In this post, we'll explain exactly what wayfinding signage is, and the benefits of using it. We'll also discuss how to incorporate this type of digital signage into your office's design.
Let's get started.
What is Wayfinding Signage?
When someone visits your office, your reception area is typically not their final stop. They'll likely need to visit another area in your office. This is where wayfinding signage comes in.
Wayfinding signage includes maps, guides, posters, and displays. They all serve to guide visitors through a building.
There are two types of wayfinding signage: Static and digital.
Static wayfinding signs are traditional displays that do not change. They are often printed on or engraved in paper, plastic, and acrylic, and sometimes carved into the wall itself.
While static wayfinding signs are useful and have been around for centuries, these signs no longer serve the modern business and public.
While static wayfinding signs are useful and have been around for centuries, these signs no longer serve the modern business and public.
Click To Tweet
The problem with static wayfinding signs is that they're unchangeable until you replace them with another sign. They can easily go out of date and often only provide generic information to your visitor.
However, in a modern work environment, offices often change hands—even in the span of one day. Visitors expect up to date information so that they're correctly directed to the person or office that they'd like to visit.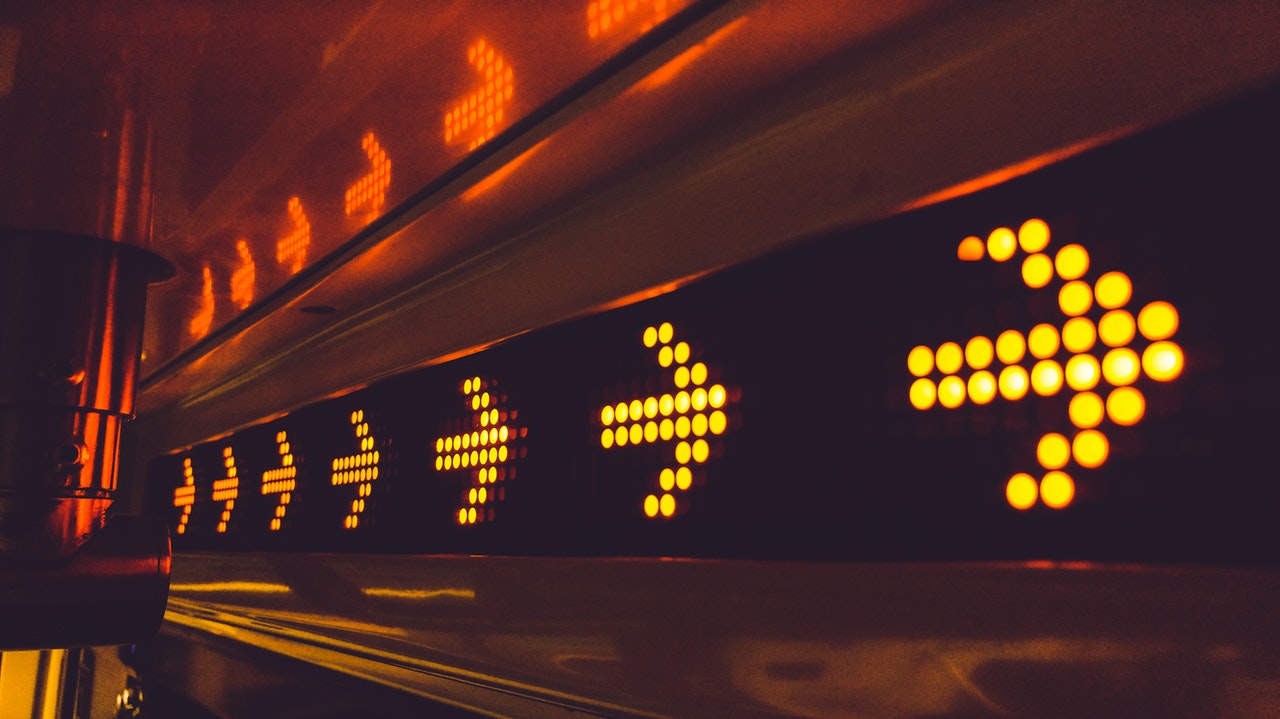 This is why you not only need wayfinding signs, but these signs need to be digital. Digital wayfinding signs are dynamic and can be updated immediately when new changes take place.
Wayfinding signs don't just provide directions. In addition to directions, these signs deliver an incredible visitor experience. Visitors can use your wayfinding signage to save time and sanity while navigating their way to their correct destination. These signs show that you care about the visitor's experience while in your care.
There are several types of digital wayfinding signage, but for the purpose of this guide, we'll focus on digital identification screen, interactive touchscreens/ kiosks that can help your visitors understand where they are in relation to their destination.
What are the Benefits of Using Wayfinding Signage?
If you've ever been lost in a building before, you already know how valuable a wayfinding sign would be in that situation. There's nothing worse than staring at two opposite hallways and trying to figure out which way to go—especially when there's no one else around to guide you to where you need to go.
By installing wayfinding signage in your office, you will enjoy immense benefits:
Wow Your Visitors
Most people are used to static wayfinding signs that often blend into the background. And for this reason, static wayfinding signs aren't as effective as their digitized, upgraded version.
When you implement dynamic wayfinding signs in your office, these displays can seriously impress your visitors. They will be blown away by how modern your facility is, and this type of impression builds immediate trust.
Track Visitor Data
Being able to gather visitor data is one of the biggest hidden benefits of installing wayfinding signage. You can find out which areas in your office are the most visited and also discover the most trafficked route to those destinations. You can use this information to tweak your office's layout, and also to improve your visitor's journey from reception to destination.
Save Money on Printing Costs
While it's possible to print out maps of your office for your visitors, it's not the most cost-effective solution. By installing digital wayfinding signage, you'll save on the cost of ink and paper, and you'll be doing your part to save the environment, too.
Save Your Staff's Time
Instead of asking your staff members to leave their office to then greet and escort visitors back to their destination, you can use digital wayfinding signage. While the entire process may only steal about 10 minutes of your staff member's time, the minutes will add up a lot over the course of a week. With a wayfinding sign, your employee can stay productively at work in their office while waiting for the visitor to arrive.
Make It Easier for Visitors to Navigate Your Office
With a series of digital wayfinding signs, you can help your visitors easily navigate around your office. You can show recommended routes to their destination, along with a 3D map, which can provide powerful visual cues to aid your visitor as they navigate to their destination.
Update Information Immediately
Dynamic wayfinding signs can be updated as soon as you click "save" on your wayfinding app. This allows you to switch routes on the fly in case you need to redirect traffic due to construction or some other issue.
Take Control Over What's Shown and Not Shown
When you create a wayfinding map of your office, you can decide what's shown and what's hidden from view. If you don't want your visitors to have a detailed view of your office, you can customize what's available to see. And you can also create different map views for different groups of visitors (such as delivery drivers).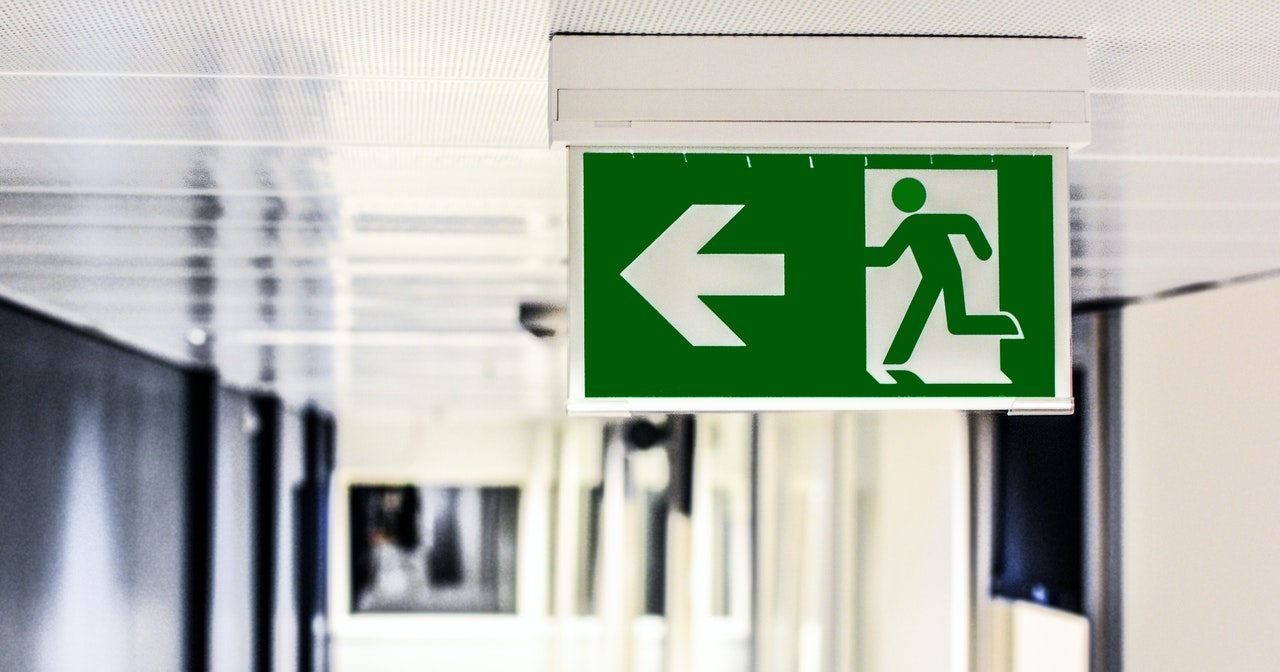 Make Your Office More Accessible
One of the best ways to accommodate all of our visitors is by providing ADA-compliant routes to your office.
If you need to provide different routes for wheelchairs, scooters, or other accessible devices, you can do it best through a dynamic digital sign. This way, visitors can self-identify and get accurate, accessible directions to their destination.
Work With Different Platforms
Wayfinding signage works on more than one type of platform. You can add wayfinding to kiosks, wall displays, and even as an app that can be downloaded on a visitor's smartphone. However, your wayfinding solution can communicate across multiple platforms immediately and automatically, which will provide a seamless experience for your visitors.
Reinforce Your Brand
Your wayfinding signs provide a perfect opportunity for you to echo your branding. Most digital signs can be customized to fit your organization's signature visual branding, including logos, colors, images, and other graphical elements. You can use your signage as another opportunity to reinforce who you are as a brand, including your values and personality.
Customize Your Designs
A digital wayfinding sign can be customized to your specifications. You can create a sign that fits into your office decor, and matches your unique aesthetic. In your signs, incorporate the colors and images in your sign that reflect your organization's personality.
Reduce Anxiety
By providing wayfinding signs in your office, you will eliminate the confusion and anxiety that many visitors feel when they need to navigate their way around your building. Your digital signs will show visitors exactly where to go which will lower their stress level and make for a more pleasant experience.
Serves Multiple Purposes
Your wayfinding signage isn't just for sharing directions around your office. You can also use it to effectively communicate with your visitors. For example, you can share news or updates about your facility. You can also display advertisements for your own business or for other businesses (which can provide additional revenue).
Final Thoughts
Implementing digital wayfinding signage in your office is one of the best things you can do to improve the visitor experience. Your wayfinding signage goes hand in hand with our custom visitor management solution, The Receptionist for iPad.
With The Receptionist, you can welcome visitors of all types, including general visitors, contractors, deliveries, interviewees, customers, and VIPs. And you can then create unique welcome experiences for each type of visitor that also connects with your wayfinding digital signage.
Click here to start your free, 14-day trial of The Receptionist.