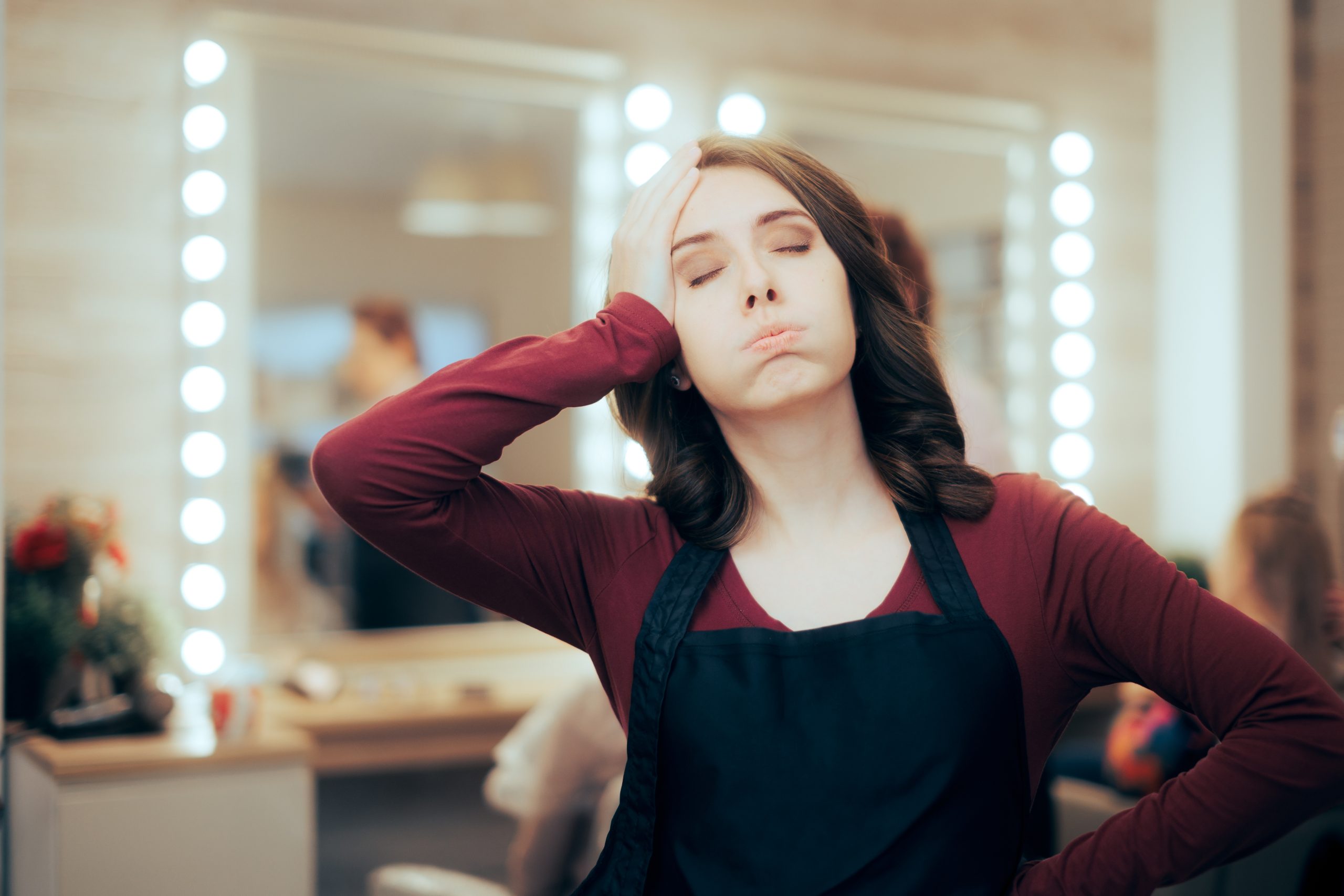 A bustling salon is every owner's dream, right? But it might not feel that way when your cut and color client is running long and your blowout appointment just walked in.
Your new clients probably find you on the internet, schedule appointments online, and navigate to your salon by a maps app without giving it a second thought. So why can it still seem so stressful to get those clients checked in once they walk through your door?
Maybe salon scheduling and management software doesn't feel right because you don't need all the bells and whistles. And, you've heard of visitor management software, but it sounds like a solution for a big enterprise or corporation. But, you don't need to be a tech-savvy wizard to get a client check-in system up and running in your salon. 
Whether you call it a visitor management system or client check-in software, this tool is a simple, streamlined, professional, and cost-effective solution for salons that allow clients to check themselves in for their appointment. 
Misconceptions of Client Check-In Software for Salons
I need to be tech savvy to work the software:

While it can be intimidating to think about navigating new and unfamiliar software, client check-in software is designed to be incredibly user-friendly and intuitive for both the administrators and those checking in. The best software companies also offer onboarding and continuous support and training. 

I need a complete salon management system to create a hassle-free check in for myself and my clients:

Many salons don't need the flash and complexity of a full-service salon management software solution. But this isn't the only option you have to offer your clients a better way to check in to their appointments. Client check-in software is a simple, straightforward way to check in all of your visitors without onboarding a solution with features you know you don't need. 

This kind of software isn't for me or my salon:

Now, you know you don't need to be tech savvy to operate client check-in software. You also don't need to be a large operation for it to pay off in making your life easier and enhance your business. Client check-in software benefits a salon of any size because of the hands-off nature it gives you and the improved experience it creates for your clients. 

It's too expensive:

One of the biggest misconceptions about client check-in software is that it's too expensive, especially for small salons. This can stem from the high price of full-service salon management software. Simple client check-in software is not only a fraction of the cost of other salon software, but it more than pays off in improving efficiency and customer satisfaction. 

It will replace my front desk staff:

Front desk staff have plenty of duties other than just checking in clients. At hair salons, some front desk staff are even apprentices, which means they do shampoo/conditions and other entry-level duties for stylists. Client check-in software can supplement your front desk staff by removing the burden of constantly manning the front desk and being able to focus on other tasks that add value to the salon. 
How Client Check-In Systems Can Benefit Your Salon 
By utilizing a client check-in system, you can easily keep your cool even when your salon is busy while simultaneously giving it a sophisticated and professional makeover. 
Keep Your Cool When Your Salon Is Busy
A busy salon full of clients can be stressful. Often, clients are in a rush to get in and out of their appointments. And hairstylists, nail techs, massage therapists, etc., are keeping an eye on the clock, managing back-to-back appointments. It creates an environment that isn't exactly conducive to the precise nature that a stylist's work typically needs to have.
With check-in software, your clients sign in for their appointments with just a few taps on a screen. At a hair salon, for example, clients can check in with their appropriate hairstylist and the stylist will be notified their client has arrived once they have completed their check-in.
If you accept walk-ins, you can have a check-in option specifically for those clients, and the notification can be sent to multiple people who can then claim that client. 
That way, your stylists can dedicate their full attention to your current appointment without stressing about the next person to walk in the door.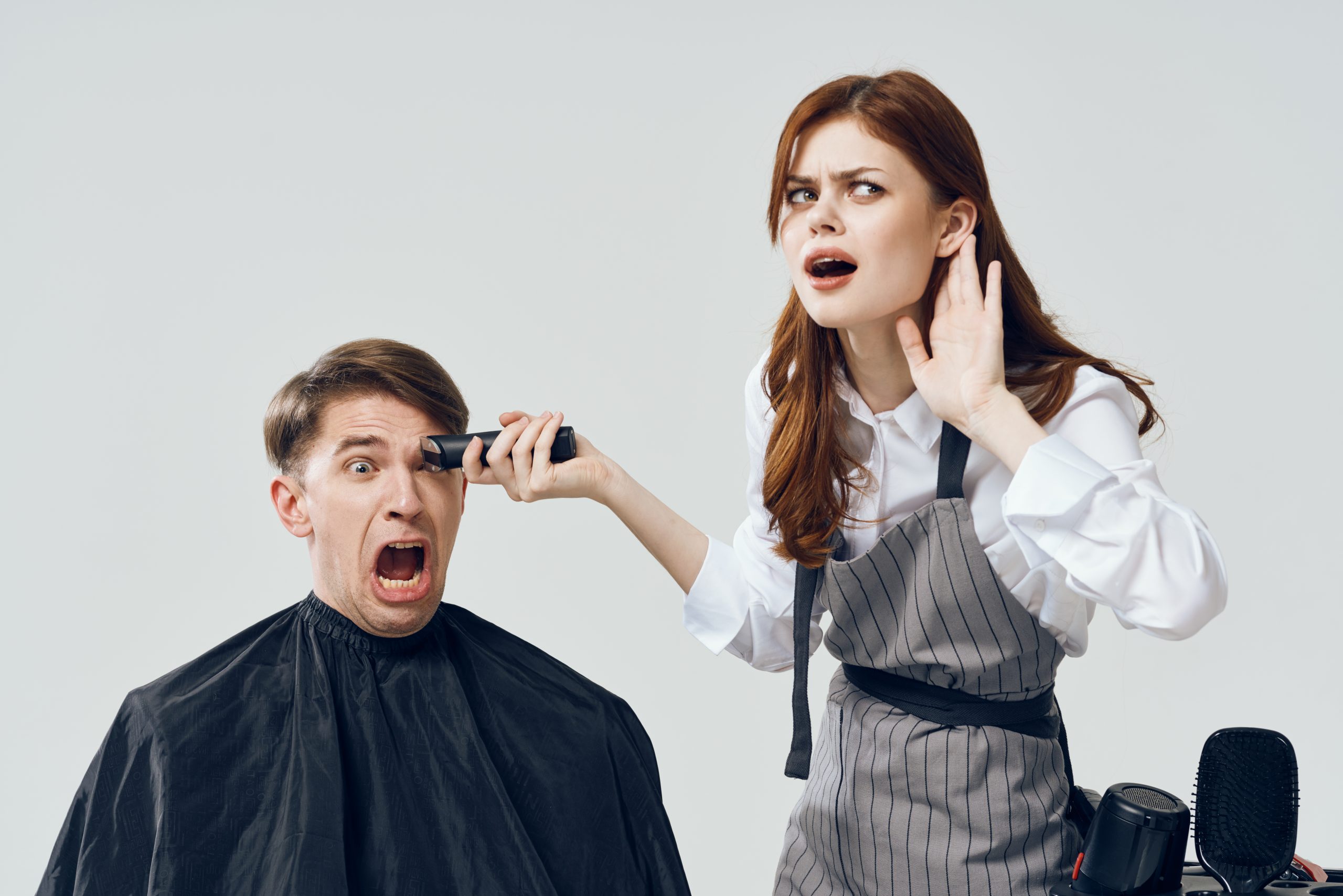 Sophisticate and Professionalize Your Salon
Well-run salons make every aspect of their clients experience as seamless as possible, from managing appointments to making payments and tipping. Similar to the fact that 73% of all consumers that prefer self checkout at the grocery store, salon clients are more likely to trend towards self-service options. And checking in for their appointments is no exception. 
When clients walk into your salon, you can guarantee they will always have a custom, welcoming check-in experience. Why is this important for salons? It's consistent with the friendly and personal atmosphere inherent to any salon experience. In addition, clients don't need to worry about waiting around, wondering if anyone has realized they've arrived for their appointment. With client check-in software, your clients have a better experience at your salon overall. 
Upgrade Your Salon With The Receptionist for iPad
The Receptionist for iPad is an intuitive, hassle-free and cost-effective check-in system for every type of salon.
The Receptionist for iPad Features For Salons
Self-service client check in and check out 

Expedited returning client check in 

Client pre-check in

Manage more than your clients, including deliveries and other visitors

Employee check in 

Assign visits to specific stylists and other salon staff 

Sign digital waivers and forms, which can be helpful for spas or massage therapy businesses