We are excited to announce that we have launched the ability to allow visitors to choose between different languages when they begin their check-in process using The Receptionist for iPad.
With this multilingual feature enabled, a button will appear on the welcome screen that will give visitors the option to select between different languages that administrators choose to display.
This feature is in Beta, and at this time, the languages available are English, French, and Spanish, with more languages to be added in the near future. Clients of The Receptionist must request this feature to be turned on (instructions below).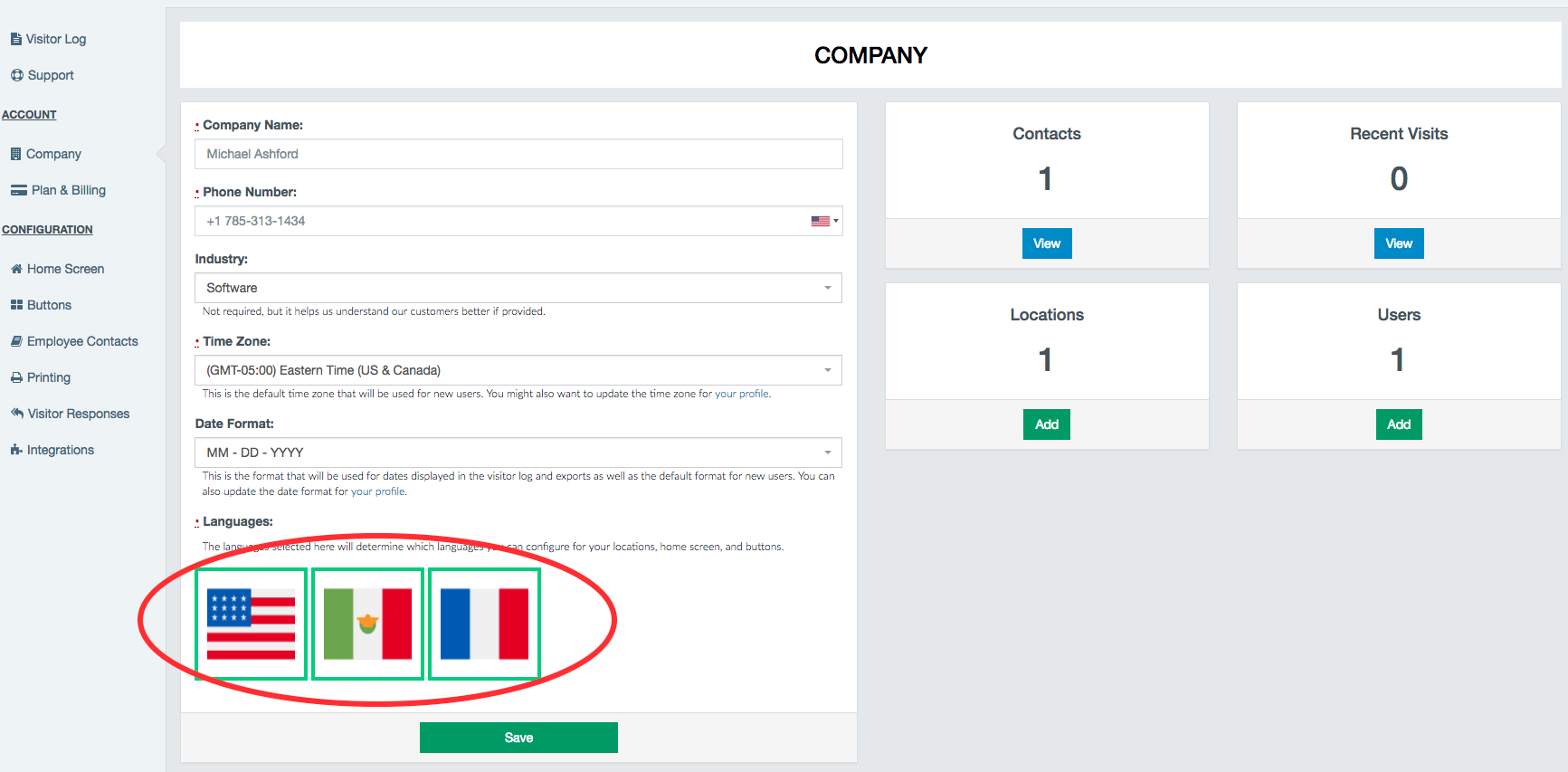 Find out more information on this new feature on our Support Portal. If you have any questions along the way or would like to request this Beta feature, find us in our chat portal (that little green icon in the bottom right of any of your account pages), give us a call at 888-315-5230, or email [email protected].