We're back with two new feature updates for The Receptionist for iPad that will make your visitor check-in experience even more efficient!
Custom email domains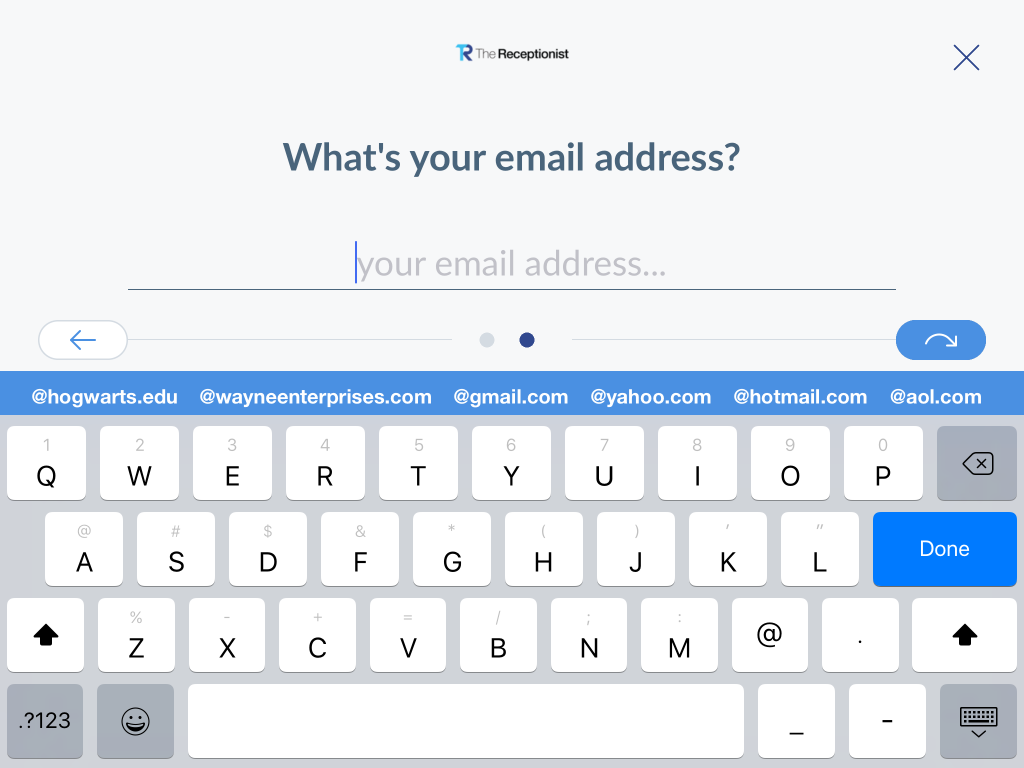 With the release of the highly requested custom email domains feature, you can now add your own specialized company email domains to the suggested ones during the check-in process.
You can add up to six email domains to display on the iPad at check in.
Learn more about custom email domains
Departments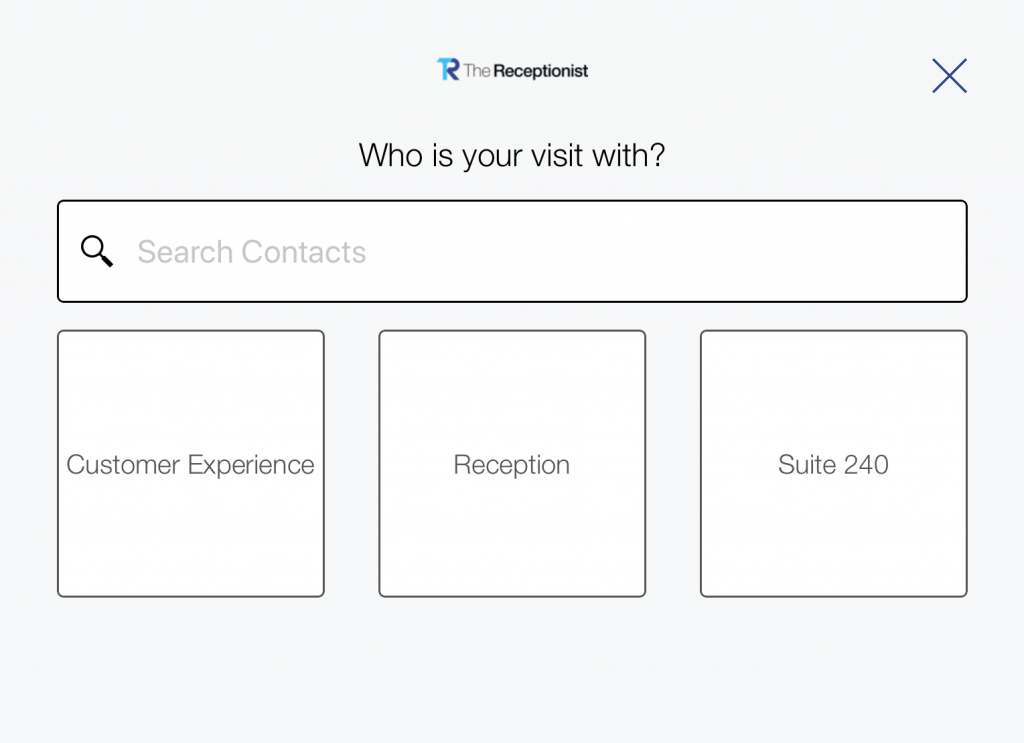 The departments update will allow visitors to search for contacts based on their department or category grouping.
So, for example, if you wish to display your contacts by department or have multiple businesses in your building, such as a co-working space, you can use the department attribute to group contacts by what makes the most sense for your situation (e.g. their company name, suite number, etc).
These updates are available to all clients automatically at no additional charge.
f you have any questions, find us in our chat portal (that little orange icon in the bottom right of any of our website or account pages), give us a call at 888-315-5230, or email [email protected].
Want to give these new features a try? Start a 14-day free trial.