At The Receptionist, we're a little bit obsessed with building company culture. We even host a podcast called The FABRIC Show, which is named after the values (fun, authentic, bold, respectful, innovative, collaborative) that our own company culture is based on.
There are a lot of different ways to define company culture, as we described in our post on classifying corporate culture types. At The Receptionist, we consider our culture to be customer-focused, which is part of the reason why we trademarked the term Radical Support®.
When your consistent focus is on building a customer-focused culture, you have to stay up on the latest trends that could lead to a better experience for customers. Technology is always changing, and it's our job to keep meeting our customers' expectations in light of new tools and tactics.
Here are a few of the support trends we're continuing to follow.
Omnichannel Support
It used to be that pretty much all customer support interactions happened over the phone or in person. But today, customers ask for support through many different channels, including through social media pages, chat systems, email, and more formal requests through the official customer support software / ticketing system.
Omnichannel support aims to create a consistent experience across any channel that a customer uses to ask for help. With omnichannel support, a customer may be able to log into their account and see their entire history of support requests, regardless of whether they asked for help via the website chatbot or called in with a problem — or even tweeted about a problem.
Having a holistic perspective of a customer's experience with a brand is also helpful for support reps, who can only get a good idea of what a customer has already encountered. They can use that knowledge to better resolve new issues as they come up.
Related post: How to Handle Your SaaS Company's Feature Requests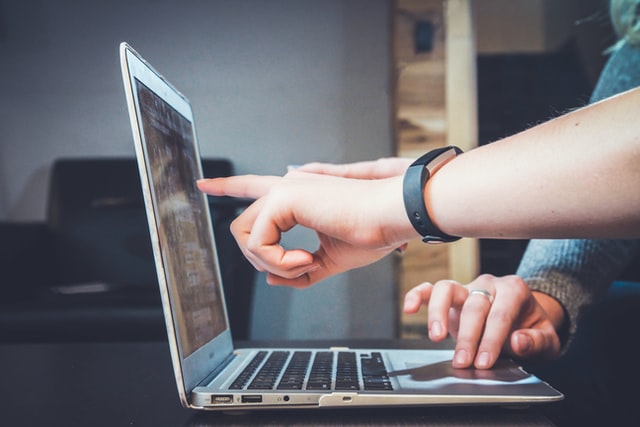 Improving the Agent Experience
As our Director of Customer Experience and Cofounder Jessica Marshall explains in our podcast episode dedicated to measuring customer happiness, customer support reps have a challenging job that often requires answering very similar questions over and over again and dealing with customers' negative emotions.
But it's difficult — if not impossible — to spread happiness if you're not feeling happy yourself.
The data backs this up: Research firm Gartner found that 86% of executives polled rank employee experience as the number-one factor in delivering consistent, positive customer experience.
The employee review site Glassdoor also confirms that employee satisfaction correlates to customer satisfaction, and that the correlation gets stronger the more contact employees have with customers.
That's why Jessica keeps a close eye on how long each customer service rep has been working to make sure they get enough breaks, for one. It's also why we strive to create a fun working environment where people enjoy coming to work.
However, more companies may be onto the trend of improving customer service through improving the experience of the people who provide that service — by getting more serious about measuring employee satisfaction.
Keeping Support Aligned With Sales and Marketing
Just as customers are starting to be less tolerant of support that is siloed by channel, they may be less tolerant of an experience that feels inconsistent from one department to the next.
For example, if they get a strong impression of a brand's values when they visit the website for your product or service initially, they'll want the same kind of feel when they get in touch with sales and support.
Companies can create a consistent feel and experience across all of these departments by making sure that employees from all three work together closely and toward shared goals.
At The Receptionist, one of our core values is collaboration. One of the ways we collaborate is by setting company-wide goals that the entire team needs to work together to meet. We also typically work in-person together a few days a week (although we have had to make adjustments in light of the COVID-19 pandemic), and in close proximity to one another across departments so we can cultivate a sense of camaraderie and shared mission.
This alignment and consistency is one reason we think that outsourcing support is a bad idea — it's difficult to keep the team truly aligned with your values and personality if they're completely isolated physically.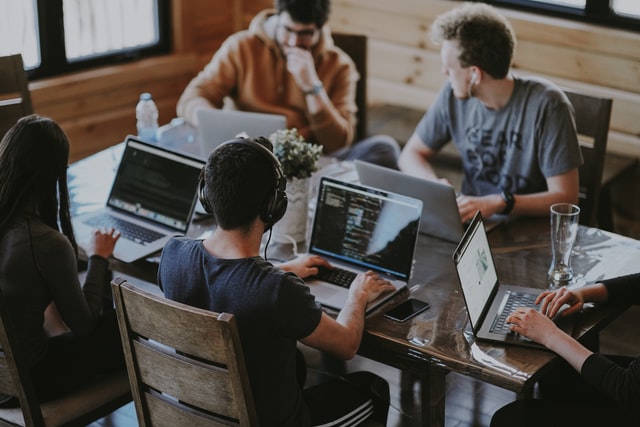 Artificially Intelligent Chat Features
Web-embedded chat features have become increasingly common on websites, and for good reason. They're a cost-effective, personal way to connect with customers — and potential customers — right when they want to connect with you.
Chat boxes are often embedded on web pages where a customer is considering buying a product, but they can be great on any page where visitors might benefit from talking to someone one-on-one. Some companies put them on every page of the entire site.
These applications are only becoming more popular, and in many cases, they're taking advantage of AI to help answer customer questions without the help of a live human, or to help route requests to the right department or representative.
We're excited about how these developments can help make support reps' jobs easier, but we still think it's important to make sure a real person is available to address most customer issues. When customers can talk to real people, they feel more taken care of — and a live rep can get better insights into how to improve your product.
Personalization
You may be the most likely to hear about personalization from the sales and marketing teams, who are increasingly using tools that display suggestions for products related to prior purchases.
But personalization is important for the customer support department, too. For example, your department could personalize service more by checking back in with customers on an issue that they've had in the past, or follow up with them on the progress of a feature that they've requested.
With the help of software, they can schedule certain email messages or set up personal check-in prompts that are triggered by any combination of steps that a customer takes, such as asking for help a certain number of times or requesting a new feature (in the case of a software product like ours).
However, technology can only take you so far. We've long believed that the best customer support is built on real relationships. Not every company can invest the resources it takes to make sure that support reps get to know customers personally and in real life, but for our SaaS business, it's well worth it.
Technology can only take you so far. The best customer support is built on real relationships.
Click To Tweet
Learn More About Our Customer-Focused Culture
On the FABRIC Podcast, we explore what it takes to create a healthy, vibrant company culture at scale. We want to uncover unique and uncommon answers to the question: How do companies of any size create a culture and core values that employees actually live out? Check out all the episodes here.