Maybe you've noticed that the way your organization manages visitors could benefit from a software solution.
But, should you wade into research on the SaaS options available or have your team build a system that's customized to your company's needs?
The best option for your company will depend on your priorities and the role the system will play in security and operations.
Of course, you should weigh the costs and benefits of creating your own system before you get started. What seems like a potentially simple feat (tracking logins on a screen instead of a sheet, for example) can actually be extremely complicated — especially if you want your visitor system to stay secure and actually get used by employees.
We know the potential for waste on in-house, built-from-scratch software is very real. In fact, we've worked with more than a few large companies that have spent thousands of dollars and tons of hours on building custom systems, only to scrap them in the end in favor of an SaaS solution.
To figure out whether you should custom build, you'll need to assess your priorities, figure out what features you need, and then decide which solution is quickest, most efficient and least expensive.
Visitor Management System Characteristics
Before you can get a good estimate of what a custom-built visitor management system would cost, think through exactly what you want or need it to do.
Why are you building this system? What are the main priorities? You probably want to improve on old-school paper visitor logs, for one thing. But capturing visitor data is just one component of a comprehensive visitor management system.
Here are the four main reasons companies look for a software solution to manage their visitors.
Security
Old-fashioned paper logs are not secure — not by a long shot. Taking your sign-in logs digital means other visitors can't snoop or inadvertently see information they're not supposed to see. When visitor lists are input with a keyboard and stored securely in the cloud, companies get a more accurate idea of who is visiting and can run reports on anything from visit types to the busiest times of day. If your visitor management system includes a photo feature, that adds even more security. With photos of visitors, their identity can be verified internally and visitor badges stay with their original owners.
Safety
When a software system handles visitor management and stores visitor info digitally, it's much easier to get a quick list of who is in the building at any time, which can be helpful in emergency scenarios. Having an automated visitor sign-in system can also ensure all visitors have read or viewed the necessary safety protocols.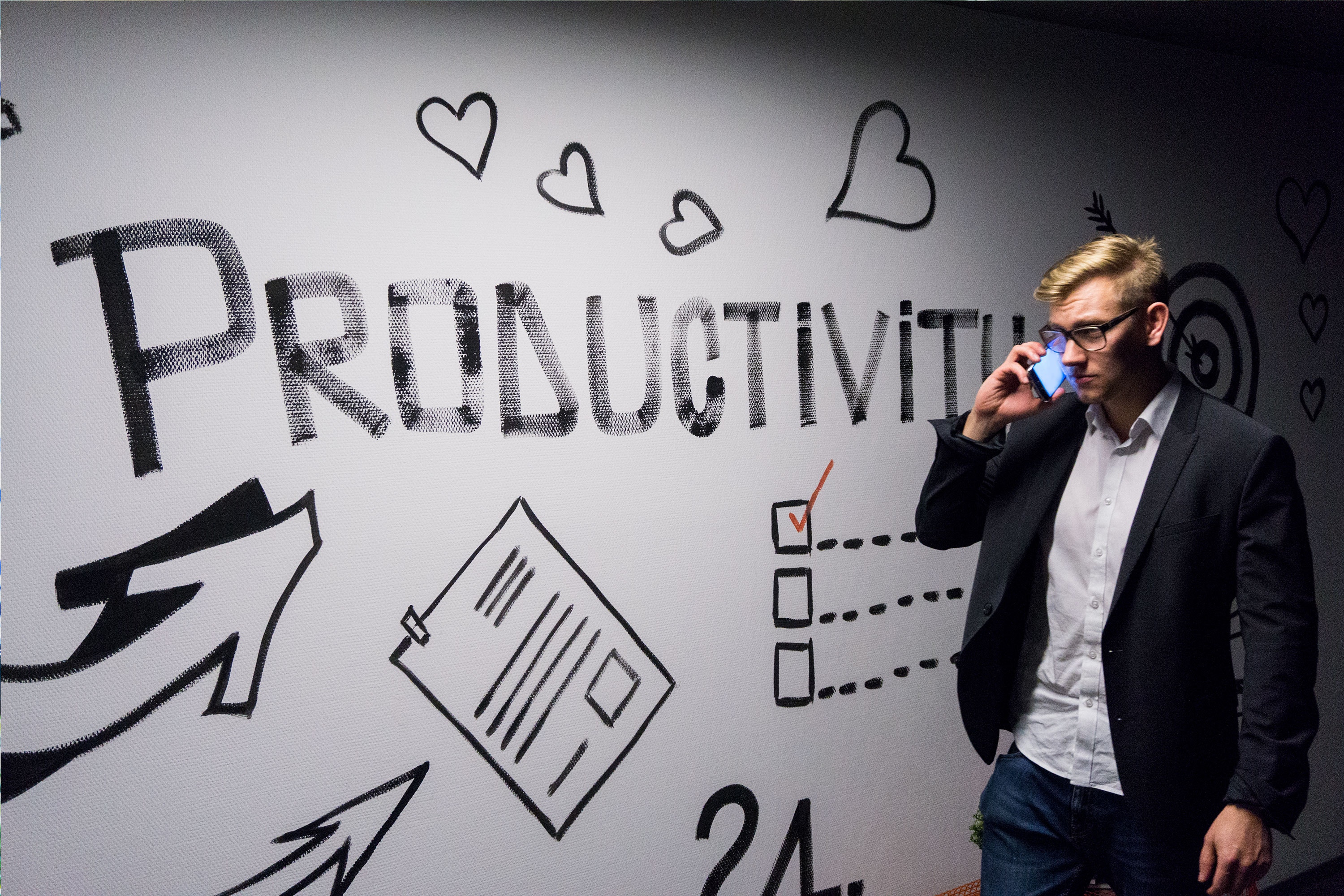 Productivity
A visitor management system can boost productivity by simplifying things for your front desk staff, which frees them up to do other work. It can also boost productivity for those staff expecting visitors by giving them a quick and easy way to connect with who they're trying to meet.
Company Image and Branding
Your front desk is the first impression your visitors get of your organization, so it's a critical piece for branding. If users have to sign in on a paper log or get taken through an unwieldy process, it's not a great impression. By contrast, a streamlined and easy-to-use software system shows visitors that you're competent and modern, and that you value their time.
Must-Have Visitor Management Features
In order to achieve the goals we just mentioned, visitor management systems need the following features.
Digital Sign-in and Out
Visitors should be able to add their information quickly and easily using a keypad or touchscreen. Digital inputs are quicker and eliminate confusion, redundancy and the potential for error handwritten sign-ins can cause. Signing out should be super simple, ideally with one button.
Custom Sign-In Processes
Visitors sign-in requirements may change based on the type of visit. For example, the check-in process for someone making a delivery might be very different than the one for someone coming in for a job interview. Along those lines, your staff may also want to let certain VIP visitors skip most of the sign-in process or pre-register them so that they're not stuck signing the same legal documents, for example, required of other visitors.
Data Storage and Reports
All visitor check-in data needs to be stored securely. Employees should be able to run reports on that data to get valuable insights on how the front desk runs. In particular, a quick report that lists anyone in the office at any given moment can be useful in the case of an emergency evacuation. These reports should be easy to sort, filter, export and share. If your company has to comply with certain security protocols, you might build something in to erase visitor data after a certain number of days.
Document Signing
The best visitor management systems integrate document signing into the check-in process and keep an electronic version of those signed records securely online. The system should take the visitor through a streamlined process that includes any signatures.
Staff Notifications
Visitor management systems should have a notification system that alerts staff to when someone who wants to visit them has signed in. (The Receptionist also includes the ability for that staffer to communicate with the visitor directly through the software). Ideally, employees should be able to choose which types of notifications they want to receive, and when.
Badge Printing
You may want to integrate your visitor management program into a badge printer if your company is considering requiring them of its visitors. Badges are more secure if they also include a photo of the visitor.
Best Practices for Custom-Built Visitor Software
By now, you might be starting to get a better idea of whether you should tackle this project in-house or search for an SaaS solution instead.
If you still think that your company's visitor management needs are unique enough that they would benefit from something custom — or simple enough that you can skip most of the features listed above — here are a few things we'd suggest.
Put the Users' Needs First
Of the companies who've come to The Receptionist after trying to build their own systems, many have said their in-house systems failed because the employees didn't like the end product. The visitors may have been fine with the system, but employees weren't having it. In some cases, simply meeting their visitors at the door was easier than trying to figure the software out.
It's harder to prioritize employee usability when a software is built internally than when the users are paying customers. Sometimes the people in charge of the internal system don't actually use it.
However, if the system doesn't get used, it's worthless.
Expect Ongoing Expenses
After most internal software solutions are built, the projects are typically considered "over." However, most still require ongoing maintenance, and your visitor management system is no exception.
Your visitor data needs to be kept secure, and security almost certainly requires regular updates.
Also, your visitor management needs and systems will evolve with the needs of your business. If users can't update these processes easily themselves, this system will either become useless or will continue to take programmers' time and attention away from other priorities.
Finally, understand that plenty of SaaS programs are customizable to the point that they can appear like they were developed just for your company's brand.
Save your enterprise solutions for the programs that give you a competitive advantage in the marketplace.
Click To Tweet
We're biased, of course. But we think that you should save your enterprise solutions for programs that give you a competitive advantage in the marketplace. Because visitor management is such a common need for businesses, the SaaS solutions on the market are well-developed and hard to beat.
The Receptionist has all the visitor management features that we listed in this article, and our customer support is second to none. We hope you try The Receptionist today by starting a free 14-day trial.