Healthy growth is always a noble goal, for both individuals and companies. However, as anyone who has grown from a child to an adult knows firsthand, growth and transformation tend to come with some difficult and awkward stages.
One of those awkward stages for us at The Receptionist was when our company wasn't quite small enough for our CEO to continue to handle all the financial projections on his own, but not yet big enough to justify the expense of a full-time CFO hire.
To bridge the gap, we hired a finance expert on an hourly, part-time basis. Once our needs outgrew that capacity, we transitioned into using an "outsourced finance and accounting department" called CFO Share.
If your company also happens to be in a transitional stage of growth like the one we found ourselves in, you too may benefit from some form of "fractional hiring." Here's a little more about what it is and how it worked for us.
What is Fractional Hiring?
As its name implies, "fractional hiring" typically refers to the practice of hiring an employee to work for just a fraction of the time a normal employee would work.
Unlike a traditional part-time job in which schedules may fluctuate over time or along with demand for their work, a "fractional hire" is generally available regularly to a company on certain days of the week, every week. Some fractional hires work full time, carving out a five-day-a-week schedule serving more than one client. However, many fractional workers seek out these positions specifically for the flexibility they offer, for example, as an option for semi-retirement.
The term "fractional hire" is generally only used for executive-level hires — people bringing years of experience and valuable niche knowledge to your organization.
Legally, fractional hires are often classified as contractors or freelancers (although the formal, legal relationship will depend on how local laws classify employees vs. contractors). As such, fractional hires typically don't get the same benefits (such as healthcare or or paid time off) that full-time employees receive.
However, unlike typical freelancers, who are typically hired for a specific project or a specific time frame, fractional employees have an ongoing relationship with the employer so they can begin to deeply understand the organization's character, mission, and stumbling blocks.
Some executives who are available on a fractional basis are technically employed by agencies that specialize in making this service available for companies.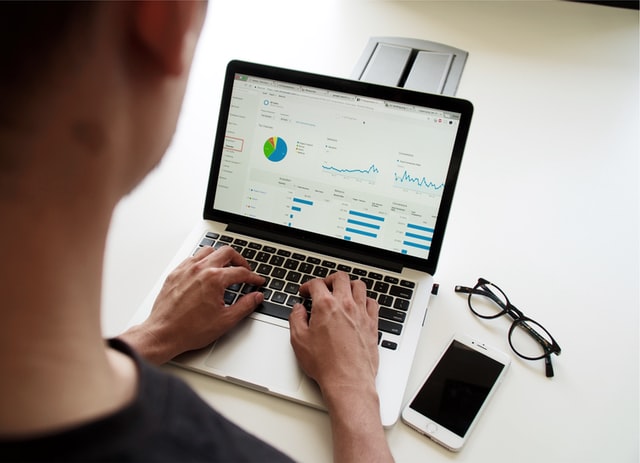 Benefits for Employers
We already mentioned that fractional hiring can be a big perk for companies that can't afford to hire a full-time executive, but there are other benefits to fractional hiring beyond affordability.
Here are some benefits to consider:
Bringing in an outsider can give you a fresh perspective.
Fractional hires aren't likely to have long-term ambitions at your company, which means there's little room for politics or posturing when it comes to getting their work done.
Waiting to do all the work related to your fractional hire on the specific days they're in the office can help your team stay organized and boost your good return on investment.
Hiring someone with special skills specialized can deliver better, faster results than if you tried to distribute the work among your existing executive team — and it allows your existing executive team to focus on what's the most important for them.
Although the CFO is perhaps the most common type of executive position to be hired fractionally, fractional hiring can also work well for positions like Chief Operations Officer, Chief Marketing Officer, or even Chief Executive Offer. For example, if you're working to fill a recently vacated executive position, hiring fractionally for these positions can work well as a temporary measure.
Some people are hiring legal counsel and consultants on a fractional basis, too.
More About How Fractional Hiring Worked for Us
Once we decided that we needed a little bit more attention to our finances than a single person working on our account part-time could offer, we decided to enlist the help of a firm.
A fractional hiring firm, as we mentioned before, specializes in offering fractional CFOs to companies that need them. The fact that we had several to choose from is indicative of the fact that this is a real need in the startup community. Some of these firms take care to describe their professionals as "freelancers," while others add extra services to offer more of an agency feel.
We narrowed down our search to four firms and took care to "hire slowly" just as we do with a traditional, full-time hire. We interviewed with each firm and paid close attention to who they sent to interviews. Because we were specifically looking for a firm that had a little more "depth" to its team and what it could offer, we were most impressed by the group that sent several professionals with different roles on the team to answer our questions.
We ended up choosing to work with CFO Share, which is conveniently located near us in Denver. We like that we can occasionally meet with the team in person! We're still working with CFO Share today, and expect to continue to do so until we grow large enough to hire a permanent CFO in-house.
To learn more about our experiences with fractional hiring, check out this episode of the FABRIC podcast.
A CFO's Main Tasks
Our primary objectives in hiring a fractional CFO were to get help with financial projections and get insight from a pro into our financial strategy. However, we quickly noticed that our fractional financial team could help with many other questions related to our operations, too. For example, when we ran into the question of how to issue standard raises for all of our employees, CFO Share had helpful insights.
Along those lines, here are other tasks that a CFO, fractional or otherwise, may be able to help out with:
Fundraising management
Financial modeling
Investor relations
Industry analysis
Competitor analysis
Income statements, cash flow projections, and balance sheet projections
Market research
Go-to-market planning
Financial goal setting
Maximizing exit value
Some firms may also offer bookkeeping and accounting services in conjunction with their financial advisory services, freeing up even more time for your internal team.
It All Comes Back to Culture
Anytime you bring someone new onto the team, whether it's a full-time employee or a freelancer, part-timer, or fractional hire, you should carefully consider how that new hire will affect your culture.
Anytime you bring someone new onto the team, even on a part-time basis, you must carefully consider how it could affect your culture.
Click To Tweet
At The Receptionist, we're serious about cultivating a customer-focused culture with a distinct set of values, and we hire carefully to keep that culture strong.
For more on how we hire at The Receptionist, check out these posts: