The traditional office is dead. Long live the hybrid office instead. 
Have you recently transitioned to a hybrid workplace model? You're not alone. In response to the pandemic, every organization changed the way that it operated. For some, that change was temporary but for many others, that change was permanent. Instead of requiring all employees to report to a physical office, a lot of companies permanently switched to either a remote first or hybrid model. Employees are now able to choose when or even if they work at the office. 
While studies show that this type of working arrangement boosts employee productivity and efficiency, the hybrid model also presents new challenges for organizations, specifically how to properly manage transient employees.
One solution is office hoteling, which is a growing trend across all industries. Let's dig into what hoteling in the workplace is and how you can implement it successfully in your office.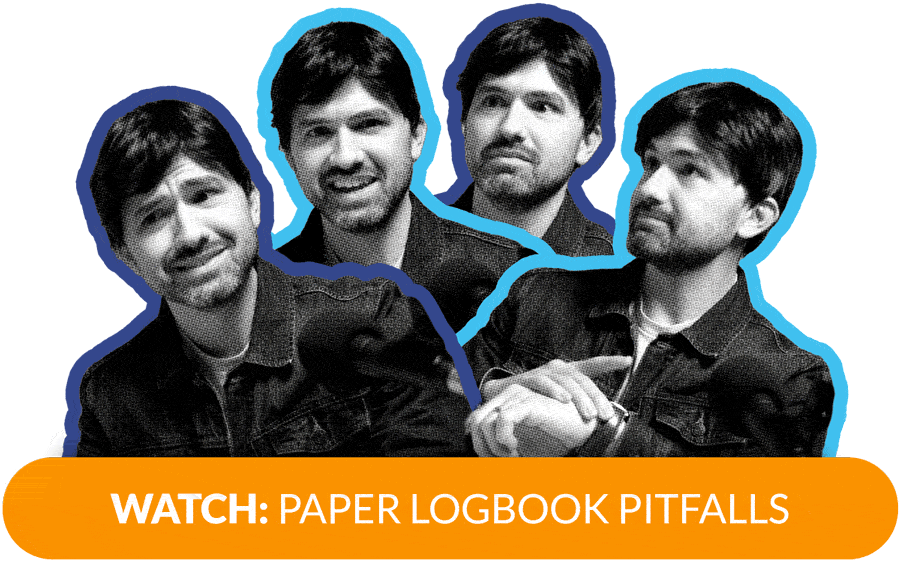 What is Hoteling in the Workplace?
If you've ever stayed in a hotel, you're already familiar with the concept of workplace hoteling. If you're away from home and need a place to stay, you look for a hotel, reserve a room, and then check in. This is precisely the same concept as desk or office hoteling. When you're away from home, you book a workspace or conference room and then check in. 
Office hoteling eliminates, or greatly reduces, permanently assigned seating. It enables organizations to better manage space and other resources. 
With this reservation-based model, employees can book a wide variety of workspaces, including desks, offices, and conference rooms. This gives employees the freedom to choose how they work.
What are the Benefits of Hoteling in the Workplace?
Let's take a look at the benefits of office hoteling:
1. Save Money on Real Estate
You don't need to maintain an office that will accommodate all of your employees when only 25% to 50% will show up in the office on any given day. Instead of having a desk for every employee, you can slash the number of available (and unused) workspaces in your organization and dramatically reduce your office's square footage. This means you can also reduce the amount of money you spend on your lease. The resulting savings can then be re-invested into your business. 
2. Make Resources Universally Available
One major dilemma that many organizations face when switching to a hybrid work arrangement is how to provide equal access to resources to employees who choose to work in the office some of the time. The employees who opt-out of hybrid and choose to work in the office instead tend to have better access to resources, such as equipment or preferred workspaces. 
However, when you set up hoteling in your space, you offer a more equitable experience to all of your employees. All employees have the ability to reserve the same in-office resources without being penalized for choosing hybrid work.
3. Increase Collaboration
Office hoteling doesn't just benefit individual team members. It also encourages better teamwork. Teams who usually work remotely can occasionally reserve a space so that everyone can collaborate together on a major project. By giving teams the option to reserve spaces instead of relying on the often-frustrating first come, first serve model, you make it easier for your employees to work together when they choose. 
4. Provide a Seamless Visitor Experience
Do you have visitors in your office who need access to desks, meeting spaces, or other office resources? Whether you open your doors to consultants or clients or other types of visitors, you need a way to manage your visitors. By implementing office hoteling, you can ensure that your visitors are able to handle their business while working in your office. 
5. Improve Office Management
If you're not managing your space, you're asking for a headache. What happens when two or more employees show up at the office and need the same meeting space? There's always going to be a loser in this scenario. However, if you implement a reservation system, your employees can book rooms or other resources ahead of showing up in the office. This cuts down on frustration and strife in your workplace.
6. Offer a Cohesive Experience to Employees Across Your Organization
Do you have multiple offices across the country or the globe? If you offer office hoteling across multiple offices, you give your employees the gift of a cohesive experience. This cuts down on confusion when an employee needs to travel to different offices. Instead of worrying if they'll be space to set up their temporary office, an employee can simply reserve space ahead of time and know that they'll be an office space waiting for them when they arrive. This peace of mind is priceless.
7. Allow Employees to Work How They Choose
When your employees know that they can simply reserve office space as needed, they are much more likely to take advantage of your office resources. Not only does office hoteling increase employee engagement, but it also empowers them to set up the work experience they need to improve their productivity. Even those employees that you rarely see in the office are much more likely to show up when you make it easy for them to do so.
Not only does office hoteling increase employee engagement, but it also empowers them to set up the work experience they need to improve their productivity.
Click To Tweet
By giving employees the ability to reserve space or equipment, you provide a frictionless way for them to work the way they want. And this is also an incredible selling point to attract new talent to your organization.
Office Space Hoteling Vs. Hot Desking: What's the Difference?
At first glance, hoteling and hot-desking sound the same. The two terms are often used interchangeably. However, there are key differences between the two. 
Office hoteling requires advanced reservations. An employee chooses the desk or workspace that they'd like to use and then reserves it. When the employee arrives, they check-in and are granted immediate access to their reserved workspace.
Hot desking is different. In this model, desks and workspaces are given on a first-come, first-serve basis. Employees aren't assigned a specific desk or workspace. Instead, they arrive at a space and choose from the unoccupied workspaces that seem to be available. 
While some organizations may choose to require check-ins for hot-desking, it's typically not to reserve a specific space. Instead, check-ins for hot-desking are used for crowd control and visitor management. 
Hoteling has a benefit over hot desking because it gives you more control over how your in-office resources are used. You can also manage and limit the number of employees and visitors who check-in to your workplace on any day. 
What To Look for in a Office Hoteling Software
Excited about implementing an office hoteling solution in your workplace? The first step is to find software that will enable you to provide this service to your employees and visitors.
We've already covered six hot desking apps to try in your office here. The good news is that you can use many of these same apps to implement office hoteling in your workspace. 
Here's what to look for in an office hoteling app:
Digital wayfinding maps to help employees and visitors locate their reserved workspace
Desk properties that allow employees and visitors the ability to search for spaces that meet their needs
Mobile check-in that reduces physical interaction for employees and visitors who may prefer contactless check-in
Analytics that give you insight into utilization and trends
Automatic real-time updates to prevent double-booking
Be sure to check out these office hoteling and hot-desking apps here.
Best Practices for Hoteling in the Workplace
Last, but not least, let's discuss the best practices to follow when using hoteling in your workspace.
Use a hoteling office app to properly manage your space 
Use your app's analytics feature to identify busy days and plan ahead (have enough staff on site to assist as necessary)
Organize your desks in a way that maximizes space
Offer both open office desks and closed offices for different types of workers (some need privacy, others prefer being in the midst of the hustle and bustle)
Offer a quick-read manual that provides login details, Wi-Fi network and password, phone extension, and answers to frequently asked questions
Create a clean-your-desk policy that instructs employees on how to reset the desk after their work is done
Offer storage facilities, such as a locker, that enables employees to leave some of their belonging in the office (without taking up desk space)
While the mass adoption of remote work may have been a temporary response to the pandemic, many organizations have opted to permanently switch to hoteling in the office because of its benefits. Office hoteling helps to support this arrangement. If you choose to use hoteling in your workplace, be sure to implement the above best practices.