Since the Great Resignation began in 2021, over 56 million people have quit their jobs. But within the last month, over 46,000 workers in the US have been laid off, specifically in the tech industry.
If these numbers make you feel uneasy, that's because it reveals an unprecedented era in the U.S. economy that none of us has experienced before. There's no playbook to give us guidance on how to operate in the future.
But, depending on your perspective, it's not all bad news. A positive outcome from quiet quitting and loud layoffs is the now-surplus of qualified individuals in the talent pool. There has never been a better time to find capable candidates for your front desk staff opening(s).
In this guide, we'll share tips on how to attract and then persuade top talent to become your next employees during this unique time in the American workforce.
What are the top tips for hiring front desk staff for your practice? Check out this guide.
Click To Tweet
Define the Role
Who you hire for your front office staff will make a huge impression on your visitors. Your front office staff will reflect who you are as an organization. They become a living, breathing representation of your brand's values, whether your values are respect, diversity, accountability, fun, or so on.
Your visitors will know how your organization as a whole feels about them based on how your front office team members treat them. If one of your core values is a commitment to patients, but your front office staff doesn't demonstrate empathy or concern for your patients, you'll end up with an image crisis. It's important that everyone you hire can embody your organization's values.
Starting from that first step, build a profile of the ideal candidate. What skills, specifically soft skills, do they possess?
Top soft skills for front office staff include:
Being a good listener
Being a good communicator
Problem-solving
Time management
Interpersonal/ social skills
Punctuality
Adaptability
Soft skills are often those skills that cannot be taught and are instead baked into the personality. Some people can teach themselves these interpersonal skills, but soft skills are not traditionally taught in school.
Next up are the hard skills. Hard skills are the technical skills that can be taught, such as proficiency in Microsoft Office, bookkeeping, or the ability to type quickly. Consider which hard skills your front office candidate will need to know to be successful in this position.
Also, in a modern front office, the staff will not only answer calls or check-in visitors. A potential front office team member may be called upon to do any or all of the following:
Direct traffic within the office
Answer calls
Schedule appointments
Verify insurance benefits
Process paperwork
Send and reply to emails
Process billing
Submit claims
Consider what requirements are important to your organization.
Perfect Your Job Listing Ad
When the time finally comes to post a listing for your job, don't rush. In your excitement to get on with the next step in the hiring process, you may rush through the job listing as a mere formality, but here's why that would be a mistake: Your job listing ad will either attract or repel the best candidates for your opening. If you're hoping for high-quality candidates, you'll need to invest time into making your job listing ad as appealing and clear as possible.
At a minimum, your job listing ad should contain the following:
The job description – In addition to the job title, provide an overview of the role itself. This should be a brief, big-picture view of the role and how it supports the organization as a whole.
A reason to choose your organization – Your candidates will be assessing you just as you are assessing them. Give them a reason to start the application process with your organization. Why should they pick you over the other companies that are hiring? Make a list of your top, most attractive benefits, and be sure to include them in your listing. Remember that monetary compensation isn't everything. Sometimes, when everything else is equal, a candidate may choose your position because of an added benefit that your competition doesn't offer.
You can also reference tools that you use in your organization to support your front office staff. For example, if you use a digital check-in kiosk like The Receptionist for iPad in your office, be sure to include it in your listing. This will show potential applicants that your organization is modern and innovative which will make a powerful first impression.
A list of job responsibilities – After giving an overview of the job, create a bulleted list of the top duties that a person taking this role would be required to fulfill. These short but complete sentences should start with a verb and be listed in order of importance.
A list of applicant requirements – What basic skills and qualifications do you think the applicant should possess in order to fulfill the responsibilities of the job? Keep in mind that this shouldn't be a definitive list and it shouldn't be written in stone. Some applicants may be more than capable of handling your front office job without meeting all of the qualifications listed.
Include in this section desired experience and education level.
One last, but certainly not least, note: Be sure to make your job posting more inclusive. You don't want to inadvertently turn away quality workers because of a poorly worded job description. Avoid using gender-coded words. For example, a female-coded word may be "nurture" and a male-coded word may be "confident." Also, avoid age discrimination in your listings by not using language like "party atmosphere" or "retirees welcomed."
The language used in your job posting can cause potential candidates to feel unsure about applying. To encourage a diverse group of candidates for your open position, be sure your listing is as inclusive as possible.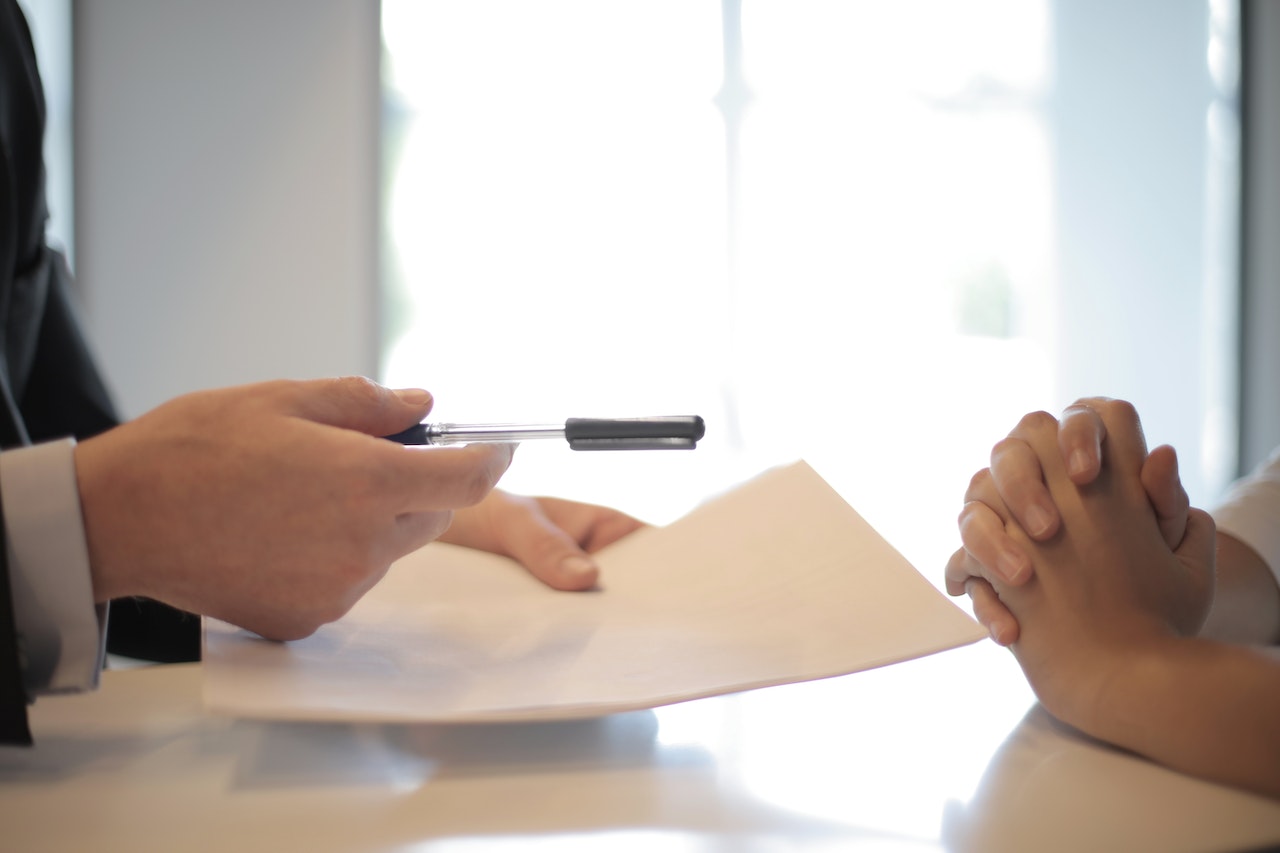 Pay Well
While money isn't everything, it's certainly something. It's important to invest financially in your employees if you want to attract and retain the best employees. Use a site like Salary.com to determine the baseline for the position you're looking to fill. If you can include a salary range in your job posting, you'll aid the filtering process. Applicants who prefer a higher rate will likely keep moving and that will clear the path for candidates who are more aligned with your compensation amount.
Of course, paying more than the competition increases the likelihood that an otherwise-satisfied employee won't be tempted to look for other opportunities. After all, if you've spent time and money to find a quality employee, the last thing you want to do is return to the talent pool again after only a few months.
Use Resume Screening Software
After the job posting goes live, it won't be long before you start receiving resumes from candidate hopefuls. If you get a big response from your listing, you may wish to use resume screening software, also known as candidate screening software. This tool will filter resumes based on the keywords you select.
There are advantages as well as drawbacks to using this type of software. The first advantage is that you can weed through a lot of applications really quickly with this tool. Instead of manually reviewing each application, you will save time and effort by only viewing resumes that pass your initial screening criteria.
However, there are drawbacks to applicant screening software. First, it may disqualify a perfect candidate simply because it cannot read the font of the resume. This software is not failproof, and some savvy applicants have been known to manipulate the technology in their favor. However, the pros typically outweigh the cons, and it is worth considering applicant screening software if you receive over 100 applications.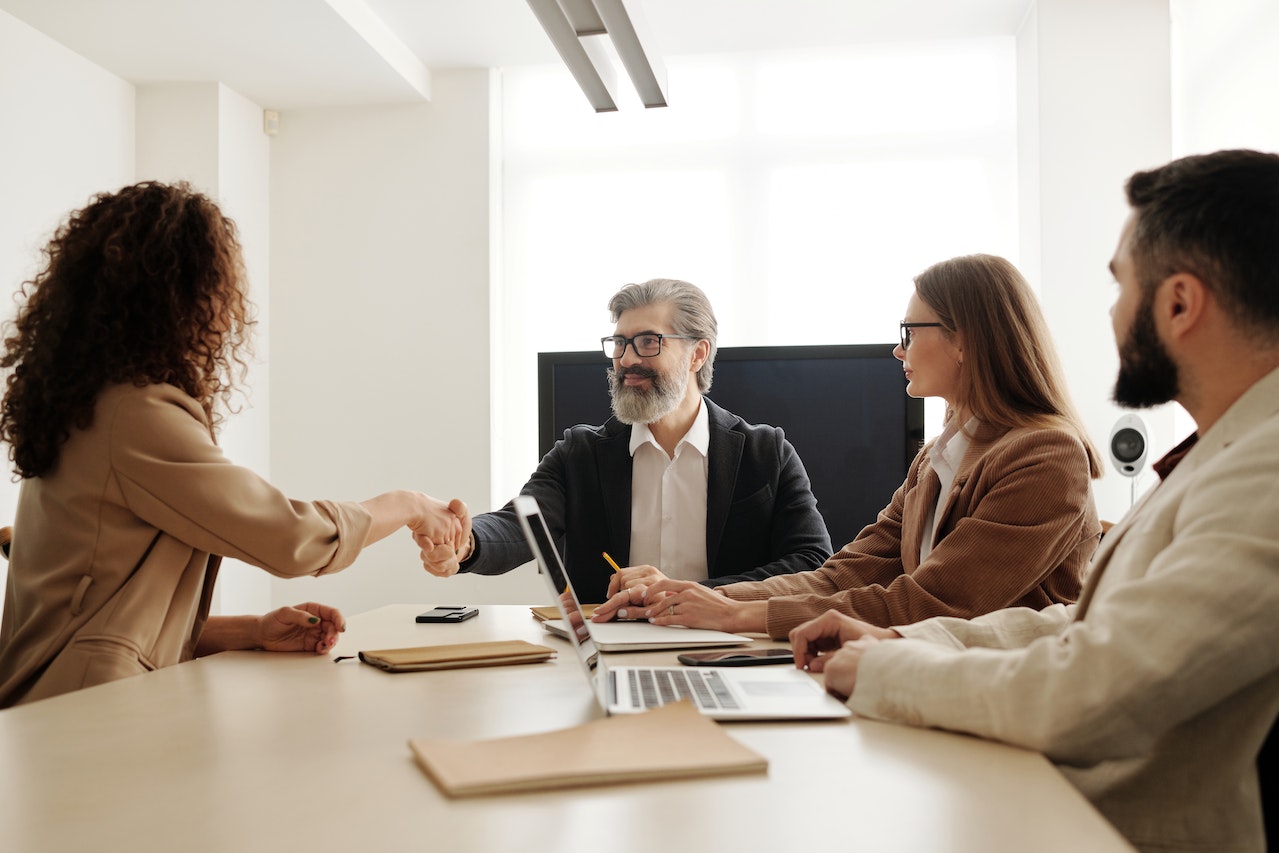 Screen Applicants Carefully
When interviewing candidates for your open position, listen to more than just the content of their answers. Also, listen to how they frame their answers. In other words, assess the candidate's personality by what they say and how they say it. The way a person chooses to present information is huge. It can tell you if that person is friendly, direct, seeks understanding, possesses self-control, and so on.
If your front office staff will regularly interact with your visitors, that person should exhibit a high level of emotional intelligence as a basic prerequisite. They should be able to manage their own emotions in a positive way and recognize how their emotions affect those around them. And because the front office should be a welcoming environment, the candidate should likewise be welcoming. You should be able to gauge their openness and emotional intelligence by the way they relate to you in an interview.
Although nerves are overly active in an interview, a friendly person will still be friendly but a closed person won't.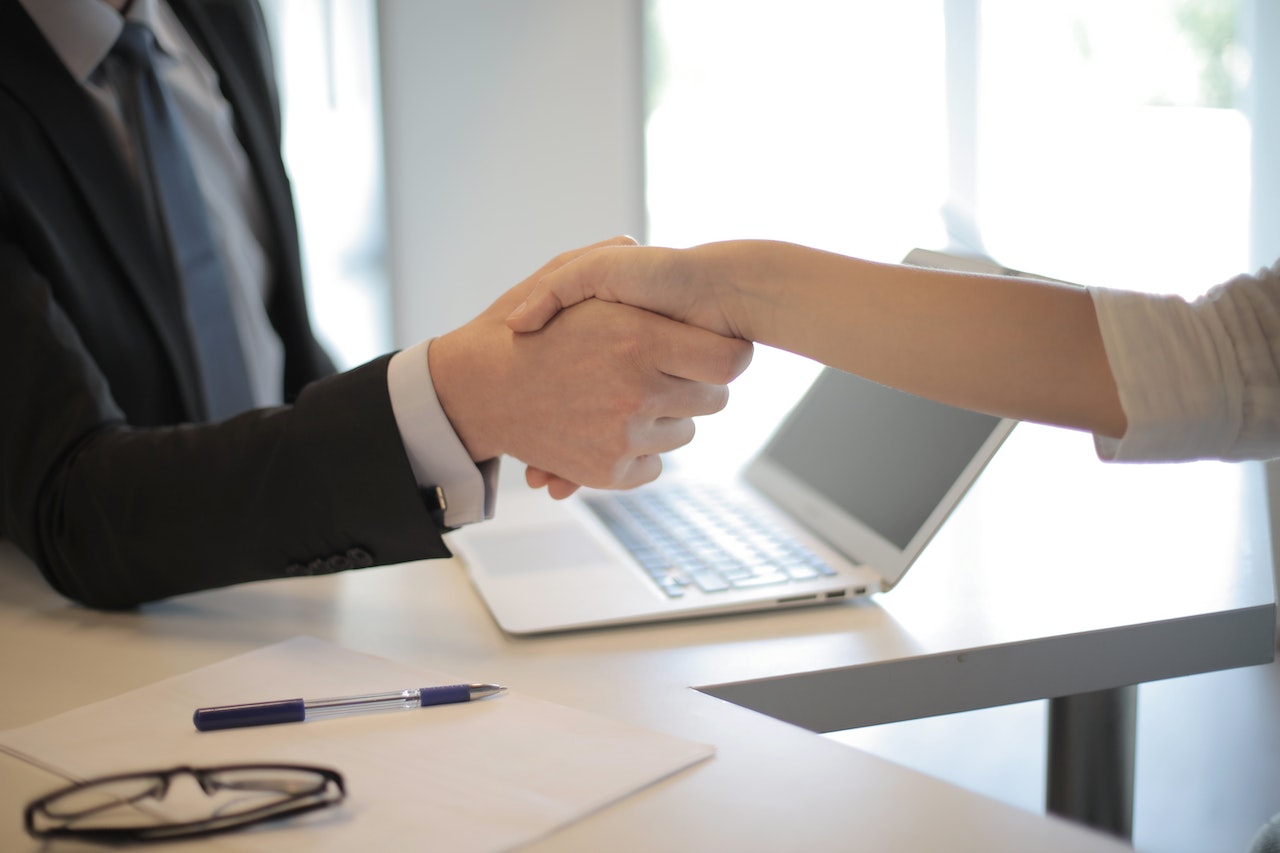 Ask the Right Questions
The interview is where the magic happens. Resumes can present a totally different image of a person than what you discover in person. Resumes are just a laundry list of tasks and buzzwords. However, when you conduct an interview, you get an opportunity to go beyond the buzzwords and find out what you need to know to make the right hiring decision.
The first rule of interviewing is to be less interrogative and more conversational. Interviews can be uncomfortable for everyone involved, but you can make it a lot less intimidating by treating it as a conversation between two professionals who want to learn more about each other. Here are a few questions you can ask during the interview:
What do you think is the most important skill for front office staff to possess?
What role do you think the front office staff plays in making a visitor's first impression?
How do you prioritize what needs to be done when you have several tasks in front of you?
How do you manage your work when you're busy?
Can you give me an example of a time when you handled a difficult visitor?
What does customer service mean to you?
How do you deal with stress?
How did you add value in your previous position(s)?
Why do you think you would be a good fit for this position?
How do you get/remain organized?
What are your strengths?
What are your motivations in terms of work?
Make an Irresistible Offer
Make them an offer they can't refuse. Or at least one that would make them think twice before they do.
Remember that a job offer isn't strictly about the salary. It can also include other benefits that sweeten the deal, such as paid time off, medical, dental, and life insurance, 401(k) retirement, stock options, and more.
Implement a Probationary Period
Consider initiating a probationary period for your new hire. A probationary period is a trial employee period that allows both you and your new employee to evaluate whether or not this is the right position for them.
There are a lot of benefits you may gain. During this traditionally 90-day period, you can evaluate a new hire's performance to determine if they're a right fit for the position and for the team at large. You should also be able to determine if the new hire is able to be a true representative of your company values. A probationary period also helps the new employee get acclimated to your company culture.
A potential con of enacting a probationary period is that some candidates may choose not to apply. To some, a probationary period suggests a lack of trust or confidence in the new hire.
Implementing a probationary period can be a cost-effective way to evaluate new employees before hiring them permanently. You can use this opportunity to pay a new hire hopeful at a lower rate until the end of the probationary period. While it may not be the right choice for your organization, it's worth considering this option.
Make Onboarding a Priority
One of the first steps to retaining your new hire is to properly onboard them to the job. Throwing a new employee right into the mix of things without taking the time to properly acclimate them is a recipe for disaster. Ideally, your new hire should spend a few weeks getting to know your systems and the recommended practices for accomplishing tasks. Even more ideal, you'll produce a training manual and checklist to help them develop confidence in his or her new role.
It doesn't matter if your new hire has a decade's worth of experience in the same type of role, they will still benefit from proper onboarding.
Here are a few things to remember when onboarding your front desk staff:
Plan a day or two to go over the basics. This is not job-specific. Instead, it's focused on getting your employee into the system. During this period, your new hire will sign up for his or her benefits. You'll also give the employee access to organization systems by setting up a company email address and setting up logins. This is also a good time to go over the employee handbook and discuss important company policies.
After the initial enrollment period, the next few days should focus on introductions. Do a tour of the office, including and beyond the initial workspace. Introduce the new hire to each team and set up meet-and-greets with team members that they'll work with the most frequently.
The bulk of onboarding will take place in the days or weeks following initial introductions. During this stage, it's a good idea to pair your new hire with a buddy or mentor who can provide real, hands-on training.
And don't forget to discuss your onboarding program with potential candidates during the interview process. Having a strong onboarding program can be an excellent selling point for attracting top talent. It shows that you invest in your employees' success.
Final Thoughts
Hiring the best staff for your front office is not an easy job, but there's never been a more favorable time to do it. When you implement the above tips from this guide, you'll be able to attract the best of the best and ultimately convince them to join your winning team. Good luck!