So, you've gathered email addresses, signed up for an email service provider, and promised everyone in the office a weekly or monthly newsletter. The only question left is: What the heck are you going to write about?
Here are 91 newsletter ideas to keep the content flowing.
Letter from the President or CEO.

A letter from someone at the top is an excellent way to build a personal connection with your subscribers. You can use this tactic repeatedly, such as once a year or in conjunction with news or product/feature releases.
Product and feature releases.

This one is a no-brainer — keep users updated on what's happening with your product.
Major bug fixes.

If there was a problem, especially one that generated complaints, let people know when you've fixed it.
Company news.

Did you just move to a new office? Expand your support team? Get a new office hamster? Spread the news!
Employee spotlights.

Your employees are awesome. They are also your brand ambassadors. Introduce them to your customers.
Customer spotlights.

The first five list items were all about you. But don't forget your customers. Build your community by spotlighting customers who use your product.
Partner spotlights.

If you have partner companies, shine a spotlight on them as well. Be sure to let them know so they can return the favor.
Product and feature spotlights.

Are there features of your product that your customers don't seem to know about? Talk about them and their benefits.
Nonprofit spotlights.

Last but not least on the spotlight list, does your company support any charities or nonprofits? Give them a place in your newsletter.
Innovative uses of your product.

Have any of your customers reported using your product in ways you didn't imagine? Share their ideas (with their permission, of course).
New customer welcomes.

Give a shout-out to your new customers to welcome them to your family (again, be sure to get their permission first).
Industry news.

Mergers and acquisitions, new players, new technologies — anything that's happening in your industry will be valuable to your audience. It will also help establish you as a trusted resources.
Regulatory news.

If your industry is regulated, help your customers stay abreast of any regulatory news and updates.
Local news.

Especially if most of your customers are local, include any local news that might affect them or their business.
Commentaries or editorials.

You don't just have to report the news — take a position on it in a commentary or editorial article that is exclusive to your newsletter.
Your blogs posts.

A newsletter is the perfect opportunity to drive more traffic to your blog and alert your audience to the great content you publish there.
Other companies' blog posts.

Obviously you don't want to promote your competitors, but including information from sources other than yourself boosts the value of your newsletter and your credibility.
Guest blog posts.

If you wrote a post for another blog had a guest author on your blog, give it some promotion.
Content offers.

Did you just release an ebook, a whitepaper, or a SlideShare? Give your existing audience first crack at it.
Older content.

It's common to include recently published blog posts in a newsletter, but it's also a great opportunity to spur re-engagement with content that you published a while ago, but is still valuable.
Tips and tricks.

Do you have any tips for how to use your products more efficiently? Or for other things your audience might be interested in, like productivity or time management? A trick that helps people do their job better is one of the most powerful types of content you can provide.
Your product reviews.

Your product is getting great reviews, so why not share them? For example, we're pretty proud of

our reviews on Capterra

.
Review requests.

A newsletter is also a great opportunity to request reviews. Be sure to provide a link to the review site.
Other product reviews.

No, we're not suggesting you send bad reviews of your competitors. But consider reviewing other products that your audience might use in addition to yours.
Events you are hosting.

Will you be hosting a Brown Bag lunch? An Open House? A trade show? Invite your audience to drop by and say hi.
Events you are attending.

Ditto.
Event wrap-ups.

After the event, publish a short wrap-up of what happened and how great it was.
Other event recommendations.

Even if you aren't hosting or attending an event, your customers might be interested in it.
Referral program.

Do you have a referral program? Make sure your audience knows about it.
Product demo videos.

If you have a product demo online, share it. You could even pair this with a referral program — if one of your customers shares your video with a friend and that friend becomes a customer, the one who shared gets something for free.
Quarterly or annual recaps.

How many new customers did you gain or products did you sell last quarter or last year? Regular business updates are excellent, especially if you are in a major growth phase.
Quarterly or annual benchmarking reports.

Is there a benchmarking report for your industry? Summarize it and link to it.
Training sessions.

If you offer training sessions on how to use products, use your newsletter to get sign-ups.
Webinars.

Ditto for webinars, which may be related to your product or to the industry as a whole.
Industry leader interviews.

An interview provides great content for your blog, your social media,

and

your newsletter.
Influencer interviews.

Borrow the network of influencers, such as bloggers, in your industry or in another industry of interest to your audience.
Your interviews.

If you or someone at your company is interviewed by an influencer, be sure to blast that far and wide.
Press.

Got press? Or at least, got press releases? Include them in your newsletter.
Websites you like.

Where do you go for industry news and information? What other sites do you visit regularly? Chances are your customers will like them too.
Other things you like.

Have you read any good books? Watched any great movies? You don't want to overdo this, but why not add some personal content?
Current trends.

What trends are you observing right now in your industry? Post them on your blog and put them in your newsletter.
Predictions for the future.

What do you think might happen in your industry over the next three or five years?
Apps.

If you find an app you love, share it. We are always on the hunt for the best productivity tools, and when we find them, we can't wait to share them.
Resource lists and links. Like this blog on top places to find free email newsletter templates. 
Deals and promotions.

Use your newsletter to announce upcoming deals and promotions, as well as to give your subscribers early access. Offering subscriber-only deals is a tried and true method to increase the size of your newsletter list.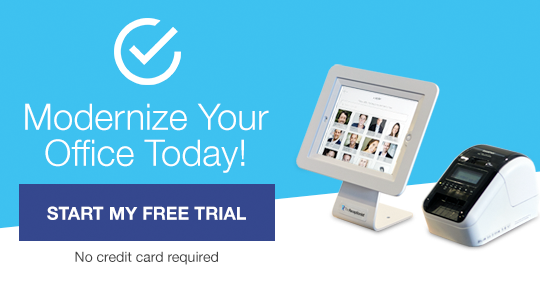 Last-chance announcements.

If your deals and promotions last for a limited time only, send a last-chance announcement.
Coupons.

Send a coupon that your customers can use or send to their friends (more referrals!).
Giveaways.

Run a contest or a giveaway, or promote one run by a third party.
Competitions.

Run a competition or promote one run by a third party.
Testimonials.

Use testimonials to make your customers feel even better about purchasing your product.
Your social media accounts.

Make sure your audience can find you on social media.
Other social media accounts.

What accounts do you follow? Recommend social media accounts that will help your customers stay informed (or entertained).
Social media conversations.

Once your audience finds you, mine your social media feeds for relevant content, such as interesting Twitter conversations or questions you can answer.
Loyalty program.

Do you have a loyalty program? Provide the details and sign-up info.
Photos.

Photos of you, your employees, your company picnic, the view from your office, cats — just photos.
Content roundups.

Depending on how often you send your newsletter, do a content roundup, such as the top five industry news stories over the past month.
Seasonal information.

Even if your product can be used year-round, you can include seasonal information. For example, many companies experience a summer slump — give some advice for how to combat it.
Seasons or holiday greetings.

Because everyone likes to receive well-wishes.
Answers to FAQ.

Ask your customer support team to identify their most frequently asked questions. Answer them in your newsletter.
Answers to customer emails.

For most customer questions, everyone would benefit from knowing the answer. Remove any personally identifying information from your customer emails and answer them in your newsletter.
Employee thank yous.

Your employees do amazing things all of the time. Let people know.
Customer thank yous.

This doesn't have to target a specific customer. Just every once in a while, thank your customers for being awesome.
Volunteer projects.

Announce the volunteer projects you or your employees are participating in. This will show you are a company with a conscience, and you may rake in some more donations.
How-tos and tutorials.

Do you have blog posts explaining how to use your product, or perhaps video tutorials to help your customers get started?
Product technical info.

Promote your user guides, technical manuals, and other resources that help your customers succeed.
Case studies.

Provide an in-depth look at how one of your customers solved a specific problem using your product.
Behind-the-scenes photos and anecdotes.

Show customers what daily life at your company looks like.
Funding.

If you're a startup and you get funding, tell your customers. It will give them even more confidence in you.
New partnerships.

Let your audience know about your new partners and how they will benefit from those partnerships.
Product or membership renewal notices.

Make sure your customers know when it's time to re-up for another month or year.
Company milestones.

Is it your one-year, five-year, ten-year anniversary? Did you just sign your five-thousandth customer? It's worthy of an announcement.
Contact and support info.

Tell your customers where, when, and how to find you.
Quotes.

They could be quotes about your industry, leadership, or just life in general.
Your job listings.

Do you have open positions? Promote them to your newsletter network.
New hire bios.

When you do hire someone, introduce them in a short bio.
Partner/customer job listings.

You could also have a section where your partners and customers can promote their open positions.
Statistics.

Statistics are some of the most popular content out there. If you've got 'em, share 'em.
"

Did you knows."

Like statistics, quick facts and "did you knows" make great short and punchy pieces of newsletter content.
Calls to action.

If you want your audience to do something — download a report, sign up for a free trial, take a survey — include a clear call to action in your newsletter.
Videos and infographics.

Visual content is all the rage. Depending on what email template you use, you may be able to embed these directly in the newsletter.
Podcasts you produce.

Podcasts are gaining in popularity. If you produce one, make sure your audience knows about it.
Podcasts made by others.

You don't have to produce your own podcasts to benefit from them. Point your audience to podcasts recorded by other experts in your industry or a related one.
Free stuff.

Everyone loves free stuff. If you find great free resources online, your customers will appreciate hearing about them.
Surveys.

Do you do a yearly Net Promoter Score survey? Or another type of customer survey? Use your newsletter to encourage people to take it.
Survey results.

Once the survey is over, send out the results.
Best practices.

These could be best practices for your product or your industry. The point is just to help people use the tools they use more efficiently.
Nominations and awards.

Let your customers know if you get nominated for an award. Especially let them know if you win.
Employee blog posts and stories.

You don't have to write everything yourself. Each month, invite a different employee to contribute content.
Something unexpected.

Naturally, most of your newsletter content will pertain to your company, industry, and customers. But once in a while, offer up something unexpected, like a cocktail recipe or a pet video.
Your company's history.

Did your company start around a dinner table? A campfire? Where did the idea come from and how has it grown since then? Tell your story.
Sneak peeks.

You don't have to wait until your new products and features are ready. Give your newsletter list a sneak peek.
Now that you've got all of these content ideas, it's time to create your newsletter. Check out these 11 great sites for free newsletter templates.