It's time to rethink your waiting room experience.
As the world continues to wage war against COVID-19, businesses everywhere must decide how to safely and responsibly reopen and stay open to the public. Your waiting room plays a crucial role in your plan to open. It's not just the place where you safely receive visitors and control traffic, but your waiting room is also where you make your first impression.
This is why you must carefully consider what elements to add in your waiting room. In this post, we'll share exciting technology that you can use in your waiting room to improve your visitor's experience and to also help you create a more efficient reception flow for your business.
Let's get started.
1. Check-In Kiosk
The first tool that every waiting room needs is a virtual receptionist. Our iPad-based check-in kiosk can greet your visitors immediately when they walk into the waiting room. This virtual receptionist allows you to provide a consistent visitor welcome. Visitors don't need to wait behind a long queue to speak with your administrative staff. They can identify their reason for the visitor and check themselves in all from your receptionist kiosk. This reduces time spent waiting to be seen by your human staff.
The first tool that every waiting room needs is a virtual receptionist. Here's why:
Click To Tweet
With The Receptionist, you can also offer contactless check-in. Visitors can scan a QR code on your screen to check in through their phones. This allows you to provide a secure check-in experience so that your guests don't need to make unnecessary contact with public devices.
Learn more about The Receptionist here.
2. Two-Way Messaging
Another way to provide a winning first impression is by offering two-way communication to your visitor after they've checked in.
Immediately after your visitor checks in through The Receptionist for iPad, your staff will receive an automatic notification that your visitor has arrived. You can set this up to receive a message through SMS text, email, or Slack. You can send a standard message or create a custom one specifically for that visitor.
But it's not just a passive notification.
You can also reach out directly and personally to your visitor when they arrive if you need to provide any last-minute updates prior to your message (i.e. perhaps you're running late and want to give them a heads up). And, even better, your visitor can also send a message back to you.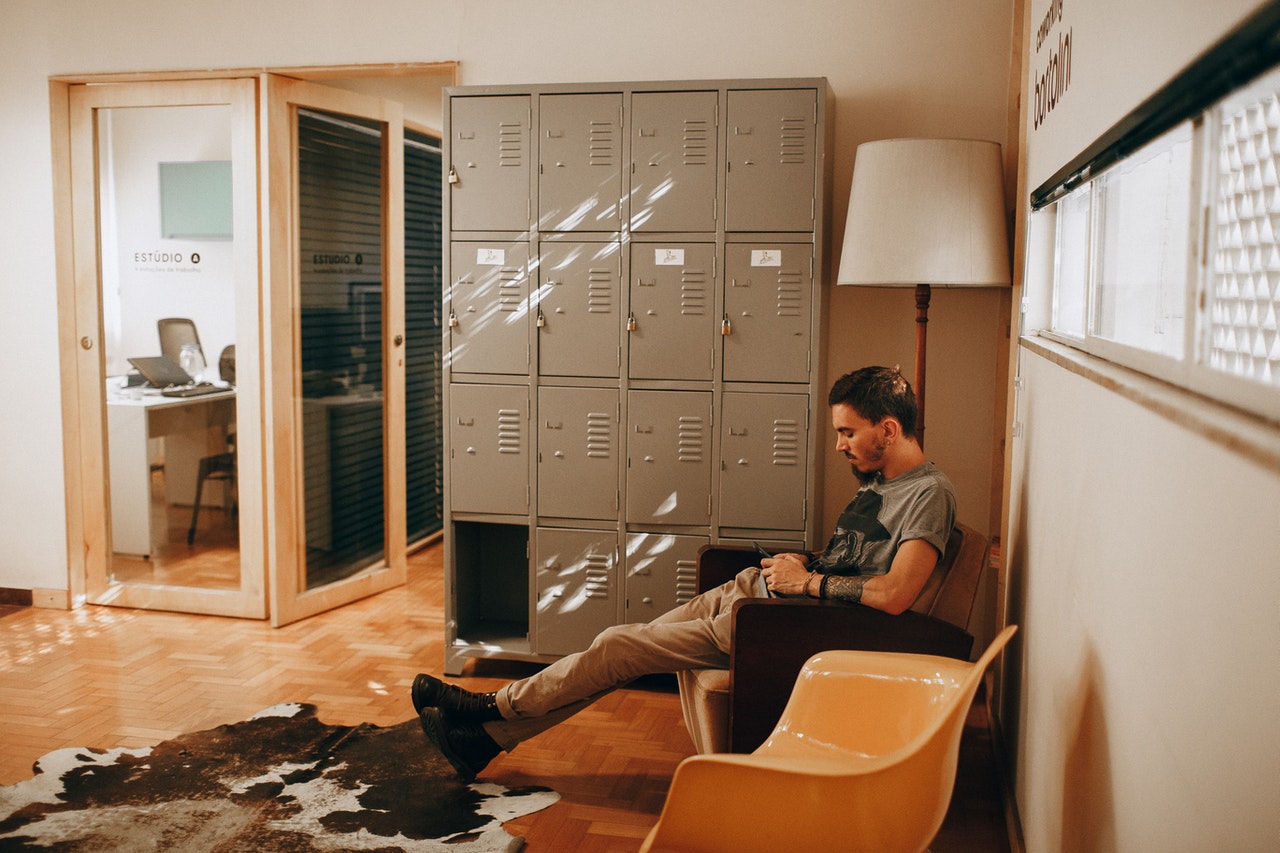 3. Welcome Video
When a visitor has checked in and is waiting for their appointment, you can help them kill time by showing a welcome video. You can automatically send this video as part of your check-in confirmation text message to the visitor.
A welcome video allows your visitor to learn more about your organization as they wait. Your welcome video can set expectations, answer questions, and reduce that sometimes-overwhelming feeling of anxiety that creeps in while waiting.
4. Internet
While not exactly a new technology, providing free internet WiFi in your waiting room is definitely a must.
And there is room to improve the way you offer the internet in your waiting room.
First, speed up your connection. Depending on how long they wait, your visitors aren't just briefly checking their emails. Some customers may watch YouTube videos or movies that require more bandwidth. In fact, even social media these days can demand a faster internet speed. So, if you plan to offer public WiFi, offer the fastest connection possible.
Second, don't make your visitors come up to your reception desk to ask for your password. That frustrates your visitors and distracts your administrative staff. Instead, post the password information in a prominent location or allow visitors to connect without entering a password. (To improve security, be sure to use a separate, secure internet connection for your office staff.)
Free internet is perhaps the most important amenity you can offer to your visitors while they wait. It reduces frustration and helps them pass the time.
5. Television
If the internet isn't new technology, then television definitely isn't. But keep reading to see how you can use technology to improve your waiting room's television.
A television set belongs to just about every waiting room. Here's the litmus test: If you anticipate that your visitors will wait for 10 minutes or more, you probably should include a television in your waiting room.
Otherwise, your waiting room will be pretty quiet, and that absorbing silence can amplify your visitors' anxiety levels. It may also make it easier for your visitors to listen to your office chatter, which may not be a good idea, especially if the subject matter is sensitive in nature.
You probably don't need to be sold on the idea of adding a television to your waiting room, but here's something to keep in mind: Don't just turn your television to a national news channel.
Here's where technology steps in to save the day.
Instead of defaulting to a divisive news channel or tuning to a local channel which may air a commercial for your competitor, consider controlling your own television programming.
This technology is also referred to as digital signage. You can use the television set to educate your visitors about your office or the services that you provide. You can introduce different members of your staff so that your visitors can get to know them before meeting them. You can also show trivia that adds a fun, interactive component to your digital signage.
There's no limit to the type of educational content you can add to your digital signage. For example, you can:
Provide check-in instructions on what your visitors should do when they arrive, including what the kiosk looks like and how they can successfully check in
Display the queue to help visitors know where they are in line
Show estimated wait times to inform visitors of not only where they are in line but also how long they will wait
Display the local time and weather
Share scrolling messages at the bottom of the screen
Display promotional content including testimonials and the services you provide
Of course, your digital signage can also show entertainment programming. You can use a streaming service that offers commercial-free programming on everything from funny videos to rock climbing. Keep in mind you can insert your videos or messaging between these videos.
You can display different types of content in different waiting rooms, if you have more than one.
Novisign, Mood Media, and OnSign TV are a few of the most popular digital signage solutions.
6. Device Charging Station
Everyone travels with their smartphone these days, and sometimes that smartphone dies. This is why offering a device charging station in your waiting room is a brilliant idea. It's a convenient amenity that your visitors will appreciate.
There are few things to keep in mind when offering a charging station in your waiting room.
First, add more than one charging station, especially if you have a large area with room to accommodate more than 10 people.
Second, provide ports for various types of devices, including Apple, Android, and Windows.
Third, consider the best location for your charging station. Ideally, your charging station should be within an arm's reach, and not across the room. No one wants to leave their phones while charging them.
Fourth, provide access to traditional electrical outlets for those visitors who have their own charging cords. This way, you can accommodate visitors who bring their laptop. Even better, ensure that your plug outlets include USB ports, too.
7. Ipad Entertainment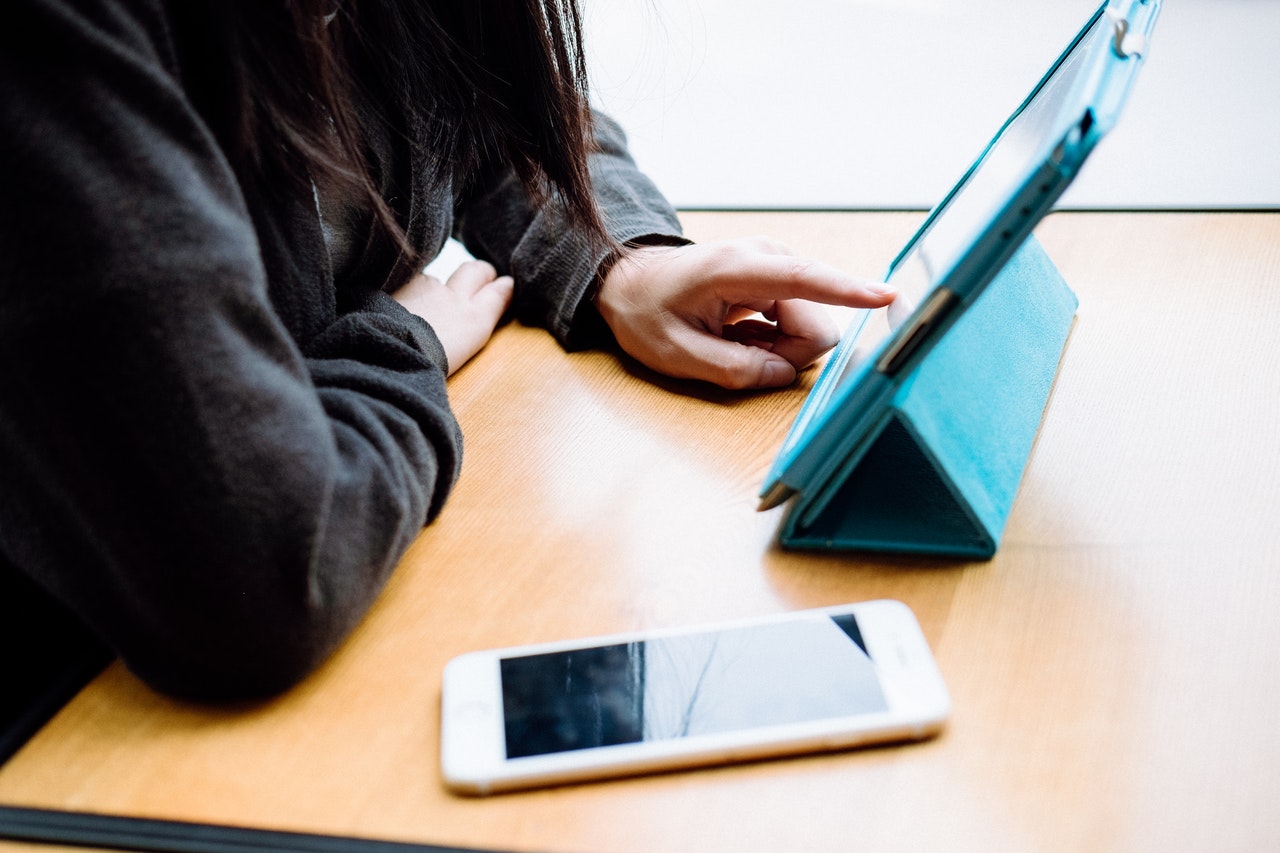 In addition to an iPad receptionist, you can also have iPads in your waiting room for entertainment purposes. This option is also great to entertain younger visitors. You can load your iPads with games, magazines, YouTube, and other forms of entertainment.
If you're worried about the security of your iPads, you can lock one or more iPads to a workstation and turn it into a stationary entertainment zone.
This is a safe entertainment solution because iPad screens can be sanitized frequently between use.
8. Interactive Floor Projectors
Do you have young visitors in your waiting room? They need to be entertained as they wait, too. But with heightened health concerns, you probably have put away shared tools, like toys.
What's an alternative? You can create a virtual playground in your waiting room. Using special projector software like Beam or MotionMagix, you can offer an interactive play space on the floor or walls of your room. This technology uses optical sensors to mimic interaction and provide an immersive story for children.
9. Touchless Refreshments
And finally, let's briefly discuss refreshments.
Since the pandemic, we're all acutely aware of germs. The idea of using shared, public surfaces to get water or coffee may be unsettling to your visitors. But offering refreshments to your visitors can improve their waiting experience. It's courteous and leaves a good impression.
So, what do you do if you want to offer refreshments but don't want to inadvertently spread germs?
Offer touchless water and coffee dispensers in your waiting room. Your visitors can brew individual cups of coffee without even touching the device. Provide individually sealed coffee cups to your visitors along with instructions on how to operate the contactless machine, whether it's sensor-activated, made to use with a foot pedal, or accessible through a smartphone.
Final Thoughts
None of us like to wait, but using the above technologies in your waiting room can make the wait a lot easier. It will also improve your visitor's impression of your business.