In less than one year, COVID-19 completely revolutionized the way that we do business. From mandatory stay-at-home orders to social distancing rules, many businesses have shifted from in-person to virtual. But now that we're finally seeing light at the end of the tunnel, you may be wondering if some of the changes brought on by COVID-19 are permanent.
In this post, we'll discuss how businesses currently meet and share our predictions for what the future may hold for 2022 and beyond.
Trend #1: An Optimistic Outlook
Thanks to the widespread adoption of vaccines, there's a growing sense of optimism. People can now meet face to face again without the crippling fear of being exposed to COVID-19. We predict this optimism will continue to grow as people re-discover life as it was before stay at home mandates.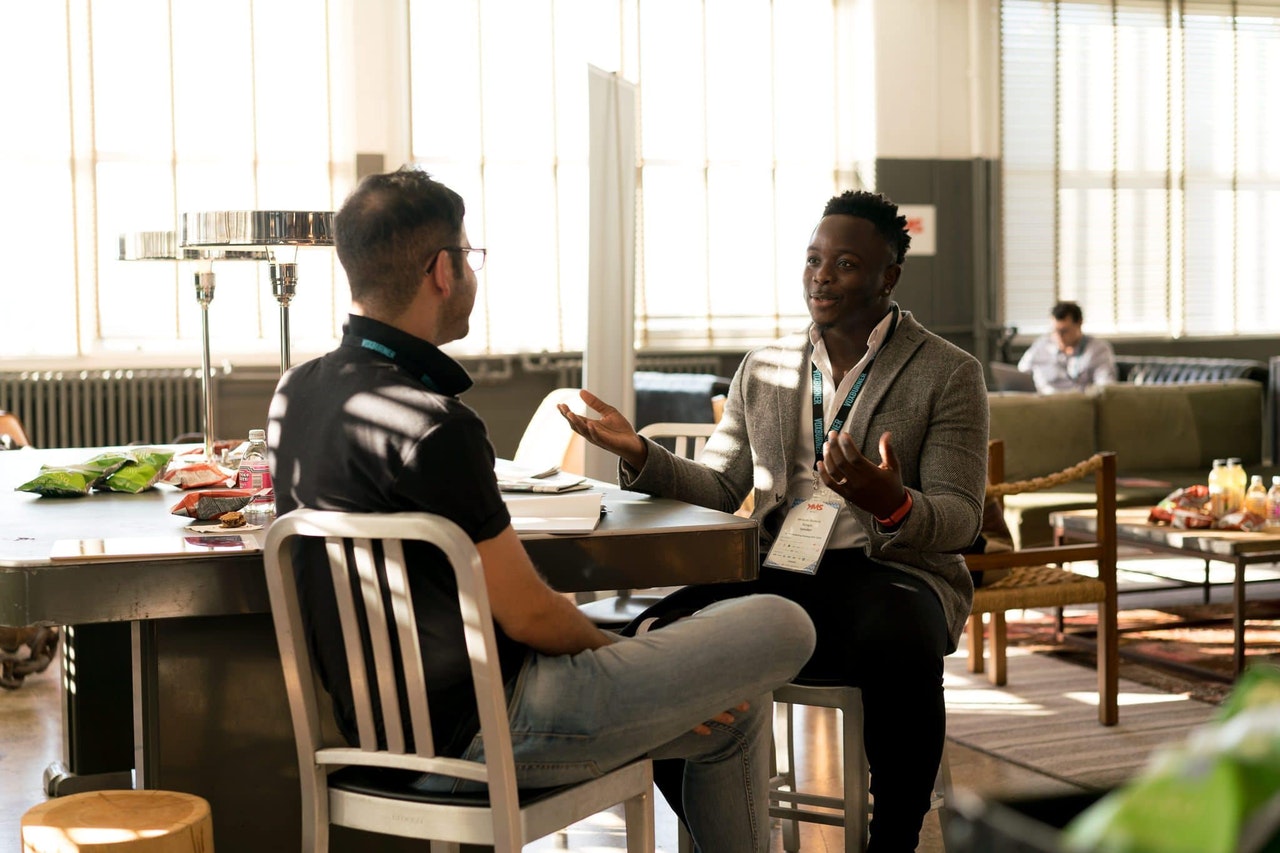 Trend #2: Contactless Technology
It's almost hard to remember a time before face masks and hand sanitizer. While face masks are no longer necessary for the vaccinated, people are a lot more health conscious than they once were. This has led to the demand for contactless technology in the workplace.
For example, when your visitor arrives for a meeting, they can let you know they've waiting without making physical contact with the check-in device. Your visitor can do this by scanning a QR code on their phone. By using a visitor management solution software like The Receptionist, there's no need to download an app or follow a complicated series of instructions. It's a simple yet sophisticated solution that eliminates frustration for your visitors and ensures that you make a great impression right from the start.
Learn more about our award-winning visitor management tool, The Receptionist, here.
Trend #3: Work From Anywhere
Working from home has been around for a while, but working from anywhere is a growing trend. Working from anywhere means that you don't just have an office set up in your home. Instead, it means that everywhere can be your office, whether that's home, a shared work space, a client's office, or even your corporate headquarters.
The pandemic has definitely led to a temporary uptick in remote work, but this trend is likely to become permanent. Thanks to advancements in supportive technology, specifically adaptive WiFi, video conferencing, and collaborative project management tools, workers can emulate an office environment from anywhere.
This is good news for both businesses and employees.
Businesses can save money on office space. Instead of leasing or purchasing large spaces that can accommodate their full workforce, businesses can look for smaller spaces that facilitate collaboration. There's no need to have individual offices if your employees will only pop in for meetings or collaborative events. Instead, businesses may find better use from leasing buildings with open office spaces that allow for meetings and hot desking. (With hot desking, there's no assigned space. Employees simply use whatever space is open for that day.)
Learn more about hot desking and how you can manage this new trend here.
In addition to cost savings, businesses can also hire the best talent from around the world when they're not bound to a geographical location.
Employees enjoy a greater level of flexibility. They can work and live where they want. Some will choose a location with a more affordable cost of living, and others will go for places with a perceived higher quality of living.
Trend #4: Many Employees Want to Return to the Office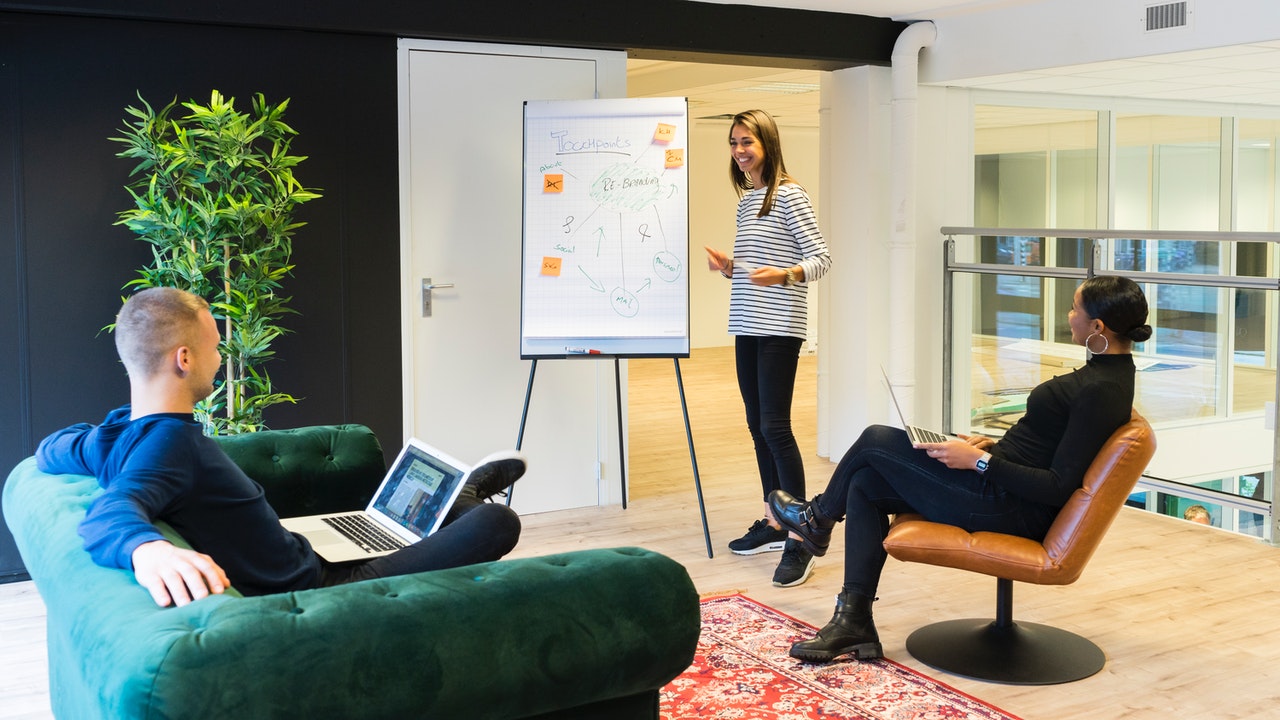 Not everyone wants to work from anywhere. While a large portion of the workforce enjoys the flexibility of working remotely, many employees miss the daily social interaction and in-person collaboration that comes from working shoulder to shoulder with their co-workers.
This isn't just a push from executive management. The majority of workers also want the option to return to the office, even if it's not mandatory.
Before adopting a completely remote model, survey your team to find out what they think. Their answers may surprise you. Pay special attention to the feedback from employees who have worked for your organization before and after the pandemic. They may share insightful feedback on how recent changes, brought about in response to the pandemic, have benefited them. Their feedback may point you in a better direction for the future of your business.
Trend #5: A Lightened-Up Standup
The structure, length, and frequency of meetings has changed since the pandemic.
The structure, length, and frequency of meetings has changed since the pandemic. Here's how:
Click To Tweet
Here at The Receptionist, we've altered the way we do standup meetings.
We've always valued standups as a way to communicate essential information for the day with our team. But, when we first started standups years ago (before COVID), we were laser-focused on meeting business objectives. We didn't want to waste time.
However, after COVID, we realized that "all business, all the time" was not the right solution for our team. We decided to lighten up our standups and check in with team members personally. Mental health is so important, especially in the aftermath of a pandemic. We sincerely ask each other how they're doing and in what ways they may need extra support. We discuss personal interests and passions. This helps our team feel more connected, even though we're not always in the same place at the same time. This change in our standups has boosted employee morale, too.
Check out this recent podcast where we discuss how we use standups to enhance team communication and our sense of connection.
Trend #6: More Meetings, Shorter Meetings
Another trend we've observed is the uptick in meetings. Although most meetings are now virtual, there are more meetings now than ever before. This may be a response to the lack of in-person time. The pre-COVID workplace facilitated impromptu meetings where employees could knock on a door and ask a quick question.
Now that businesses have gone remote or adopted a hybrid workplace where some employees continue to work remotely, managers tend to rely on morning standup meetings to disseminate information. But in addition to standups, employees are also more likely to invite their co-workers to a quick 5-minute Zoom call instead of hashing out details over chat.
Trend #7: Increased Data Collection
Because employees are relying on technology to do their jobs, an opportunity has opened up for businesses to learn more about employee behavior. You can monitor and track everything from how often employees meet to the amount of hours logged on a collaborative project to call performance with customers. You can monitor everything that happens within your office or office devices.
The goal isn't to invade privacy but rather to increase productivity, ensure that your company data is kept safe, ensure company-wide compliance, and look for training opportunities. When you understand how your employees work by themselves and with each other, you can look for ways to improve their processes.
You can also use technology to monitor and control access to your office. It's more important than ever to know who's in your office and when. When it comes to office management, The Receptionist can alert you via email, SMS, and Slack as soon as a visitor arrives. The Receptionist also keeps a secure digital visitor log so that you can have a record of who has checked into your office.
Final Thoughts
COVID-19 has changed the world in large and small ways. While some things are getting back to "normal," other things will never be the same. But that may be a good thing. This recent global pandemic has caused every business to re-evaluate what matters.