More employers are considering making their remote work policies and flex work policies permanent, converting their traditional office space into a hybrid workspace that prioritizes flexibility and cuts down on real estate and energy costs. Many offices are trying "hot-desking," which allows employees to choose a space that works for them throughout the day instead of staying committed to one, permanent space.
However, without the right tools, this transition can be difficult.
For example, what if employees show up to a hybrid workspace but there are no desks available? What if their favorite spot isn't available, or the spots that they can get aren't ideal for the type of work they need to do (for example, meet with a few other colleagues)?
What if they aren't familiar with the office and end up wasting time wandering around looking for a desk? Or, what if they can't find the coworker they had hoped to see at the office that day?
Thankfully, there are several software solutions available that have been developed specifically to prevent these problems. These programs all allow users to schedule their desks or rooms in advance, and/or check-in to a space once they arrive at the office, and they generally all offer some data and reports on how space is used over time.
Read on to learn more about some of the best hot-desking programs on the market today, and what features you can expect to use with them.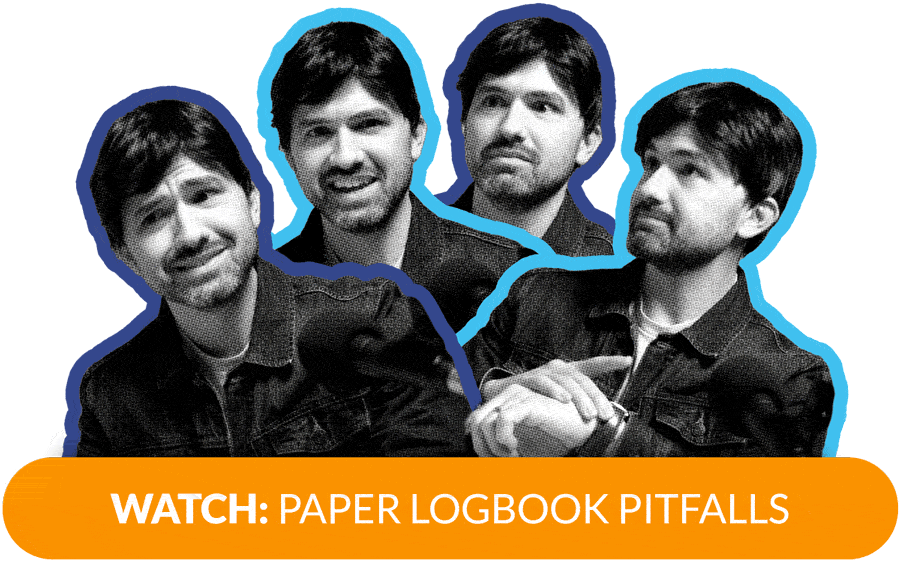 Condeco desk management and meeting-room system was designed to help modern offices manage the transition to flex work. Here are a few notable features of Condeco workspace scheduling software:
Calendar integration – Condeco offers a Microsoft Outlook add-in to match up spaces with appointment schedules.
Mobile app integration – Employees can use Condeco by downloading an app on their phone.
Manage all kinds of space – You can use the software to manage scheduling for meeting spaces, conference rooms, collaboration spaces, personal offices, desk spaces, workplace resources (such as equipment), parking spaces, and lockers.
Robin is a software tool that was developed just for workplaces whose employees are partially remote and partially on-site. Here are notable features:
Wayfinding – Robin provides map cues to people looking for space so they don't waste time trying to find their way around a new office.
Analytics – Robin keeps tabs on utilization, capacity, desk booking trends, and more.
Abandoned meeting protection – If someone doesn't show up for a booked space, they're removed from the calendar so the space is free for someone else to use.
Floor plan management – You can manage your desks and view data using a handy map view of your office.
Multiple access methods – Your staff can use Robin via desktop, in-office kiosk, or mobile app.
Integrations – Robin connects to calendar apps and conferencing tools for an even more seamless experience.
Yarooms aims to bridge the gap between HR and facilities and give employees the ability to plan, reserve, and check-in to office space from one central location. Here are Yarooms' notable features:
Office map / floor plan – See how the office is being used in real-time and interact with it to reserve rooms or desks.
"Nudges" for employees – Prompt employees to book a desk or reschedule their room if their appointment changes.
Capacity enforcement – Yarooms tracks capacity at the room, floor, and building level and shuts down available desks when capacity is reached.
Custom questionnaire – Send a custom questionnaire dealing with things like COVID19 screening before the reservation date.
Desk properties – Desks have configurable properties so that employees can search for a desk that meets their unique needs.
Use on the web or with an app – Yarooms has options for both.
Kadence's mission is to enable "data-driven spaces designed for hybrid working."
At-a-glance floor plan – This real-time visual map shows employees or visitors available and clean desks in real-time and helps managers assess density issues. It also lists the amenities associated with each space.
A simplified check-in – Check-in requires just one tap on the mobile app.
Integrations with wayfinding apps – These make it easier for employees to locate workspaces more quickly.
Capacity management features – Manage capacity for multiple buildings, floors or workspaces.
Reports – Kadence offers reports that can come in handy for contact tracing and space use analysis
Safe, touchless mobile check-in – Reduce touch points by having your team check-in contactlessly.
Coworker location – Enables coworkers to find each other in the workplace
Plan recurring on-site meetings – You can also use "smart suggestions" to find the right spaces fast.
Another simple room-scheduling solution is Get a Room, a central room booking platform that "allows everyone that uses your office space to book conference rooms with ease." Here are a few of its top features:
Permissions – Control who can see and book which rooms.
Ease of use – This program is designed specifically for room rentals, so it's easy to use and requires little to no training.
External bookings with Stripe payments – Allow external customers to see availability and make bookings in your Get a Room calendar from your own branded booking site, using your own domain name. Choose the hours, rates, and rules for each room you wish to rent out externally while maintaining separate rules for your internal calendar.
Digital signage for rooms – Get a Room's meeting room displays and digital signage is web-based and compatible with iPad and Android (4.0.0+) tablets.
Skedda's space management software has a unique calendar display that works for offices, coworking spaces, and even professional studios and academic labs. Here are a few of its notable features:
Dynamic calendar – Toggle between the unique day, month, list, grid and map calendar views to easily digest booking activity.
Automation tools – With Skedda's automation tools, you can set up conditions once and have automated suggestions sent to you on an ongoing basis.
Set permissions and restrictions – Decide who can book and when, booking quotas, specific rules and restrictions or any other unique customization.
Accept secure online payments via Stripe – Collect funds upfront or with a unique 'Book Now, Pay Later' option.
Easier login – Skedda supports logins with existing Google, Facebook & Microsoft accounts, plus full SAML 2.0 support.
Another Hybrid Workspace Tool for Your Office
If your company is migrating to a hybrid workplace model, you may also want to consider how visitor management software can benefit your office.
Visitor management software has a ton of visitor-specific features that can be important for hybrid workplaces like keeping detailed records of the people who visit your office and what they came in for, two-way communication to account for those instances when schedules get crisscrossed, and the ability to pre-register visitors for dates when employees know they'll be in the office.
If your company is migrating to a hybrid workplace model, you may also want to consider how visitor management software can benefit your office.
Click To Tweet
At The Receptionist, we pride ourselves on offering the best visitor management software in the industry, and we have great relationships with our customers. Learn more about our product here.