Therapists and mental health professionals don't have to worry much about their jobs being replaced by technology. In the practice of mental health, the element of human connection is essential.
However, the latest tech tools can definitely make a big difference in mental health offices in other ways. The right kind of software can make office administrative tasks run more smoothly, help attract more patients to a practice, and make patients' visits more pleasant when they do arrive.
Software tools aren't just for big practices or institutions. They can be just as helpful for small therapy offices or solo practitioners as bigger operations.
Here are a few software features that can improve the delivery of your mental health services.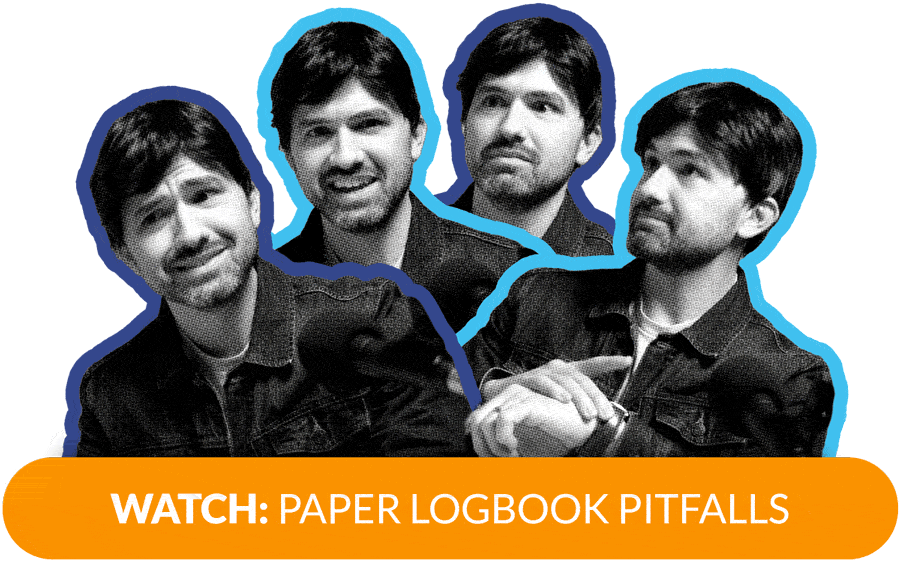 1. Patient Scheduling
Scheduling takes a surprising amount of time. Therapists benefit from outsourcing it to software and using that time for other tasks.
Plus, scheduling is especially important to get right because of its critical role in the client experience.
Scheduling mishaps can result in late cancellations or no-shows, which can have a big impact on cash flow if there's no strict cancellation policy in place. Perhaps more importantly, scheduling confusion and error can disrupt the sense of ease and trust that many therapists strive to establish around their visits.
All of this can typically be avoided with the use of a simple appointment scheduling app.
Appointment scheduling apps may allow patients to choose from available appointment times, schedule recurring appointments, and send appointment reminders by text and email automatically at specified intervals before the appointment.
More robust systems may also have reporting features that can help therapists analyze patterns around no-shows, cancellations, and the popularity of appointment days and times.
Appointment scheduling features are often included as part of comprehensive therapy software, but there are also plenty of standalone scheduling apps that can work well for professionals in any industry.
2. Client Portal
Modern therapy software is also making it easier for therapists to communicate with their clients by giving them access to their account details through web-based client portals.
With a client portal, patients can log in from any internet-connected device and see things like their upcoming schedule and their payment details. Some programs include the ability to send secure messages back and forth, replacing email or chat with a more private option.
Some therapy software even makes these accounts available with a smartphone app, which can make for an even simpler and more streamlined experience.
Client portals can also be very helpful for streamlining client intake. Therapists can go paperless by directing their patients to the portal to fill out their enrollment and medical history forms. These documents are then securely stored and easy to access, attached to the client's account.
Every service that comes in contact with your client's information has to be HIPAA compliant — your email, your online practice forms, and your e-signature solution (a simple solution for this is Adobe Sign, although it comes with a few downsides when it comes to HIPAA compliance).
Patients will appreciate the ease of online forms, and therapists can eliminate paperwork headaches like filing and digitization.
3. Documentation
Some therapy software makes it especially easy for therapists to digitally attach notes to patient accounts.
They can digitally create, upload, store, and review things like treatment plans, medical history, and notes on a patient's progress.
Some programs, such as Therapy Notes, let users choose from a variety of note templates to suit their needs. When therapists create a new note, it automatically pulls details from the current appointment into the note. This eliminates errors and speeds up the task. Because the templates are compatible with speech-to-text software, therapists can even dictate notes instead of using the keyboard, speeding up the process further.
Such features don't just eliminate paper-related problems (such as getting lost or damaged), they also allow providers to quickly get a sense of a client's entire history and relationship at a glance.
Plus, because these note-taking apps were designed for mental health professionals, they may already comply with insurance requirements and handle sensitive information separately from the client's medical records. They often feature helpful tools such as industry-specific spell-check and diagnostic code suggestions to prevent errors.
Note-taking features can come bundled in with more comprehensive systems, but some are available as standalone apps.
4. Billing and Payments
Many therapy software programs come fully equipped with everything you need to collect payments from clients or from insurance companies.
This includes accepting credit card payments directly from clients and making charges on an automatic, recurring basis. It also includes simple ways of submitting claims to insurance companies, and then easily seeing those claims' status (from submitted to approved).
Therapy software can usually create and send invoices, statements, and superbills. It also often comes with a robust reporting system that allows therapists to easily find the information they need, or run reports on payments and revenue, invoices, etc.
5. Teletherapy Tools
Giving therapy over the internet isn't for everyone. However, many therapists have found that with the right software and a reliable internet connection, teletherapy can be helpful for both therapist and patient.
In fact, teletherapy (sometimes referred to as "telehealth") can open up a completely new market for some practices. It allows therapists to reach a large group of people who otherwise would have found it difficult or impossible to come to their physical office.
Patient privacy regulations such as the U.S. Health Insurance Portability and Accountability Act, commonly known as HIPAA, may affect your choice of teletherapy software. Legal requirements of video conferencing tools may include specific encryption and security protocols. Make sure to choose a program that's compliant with all local laws and regulations.
Because starting therapy for the first time can be anxiety-inducing, you want the tools to work smoothly for patients. Choose an easy-to-use program, especially if patients aren't particularly tech-savvy. Some programs can run through web-based software without any extra logins, downloads, or apps necessary, relying on secure links to begin each session. Search for a program that handles group conferences easily, especially if you specialize in couples therapy or family therapy.
Session details are integrated directly with the software's other features, so you can switch back and forth from the patient's schedule, notes, and documents easily.
6. Visitor Management Software
Many therapists have found that putting patients at ease leading up to their session is an important part of improving their experience with your clinic.
As we wrote in our post 6 Best Visitor Management Practices for Therapy Clinics, therapists should pay attention to how their office lobby feels and sounds to create an environment where visitors feel safe and at ease. That includes putting a check-in system in place that doesn't require patients to state their personal information out loud or write it down for other people in the lobby to see. It also means ensuring that visitors are never left waiting alone in a lobby with no way to contact their therapist or admin staff.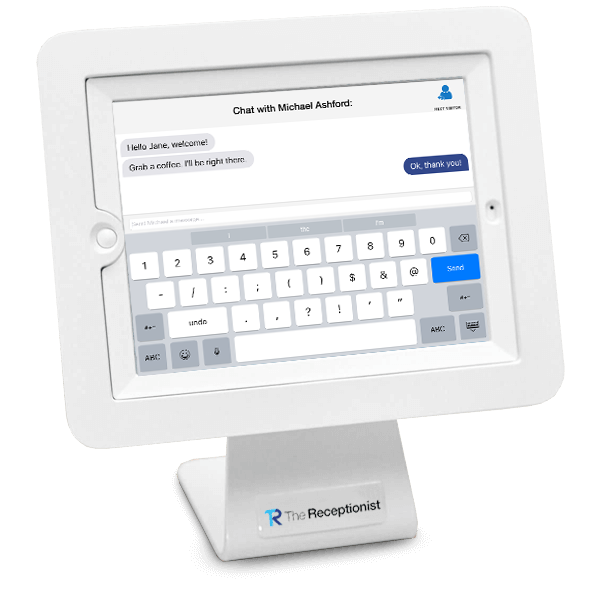 Two-way communication in the lobby by The Receptionist visitor management software
For these reasons, therapy practices such as Chicago Compass Counseling have invested in visitor management software that allows visitors to sign quietly and privately via tablet. The software sends notifications via SMS or email to the therapist the visitor is scheduled to see.
If the original therapist doesn't respond, the system can notify backup contacts to ensure that in the case of a mixup or confusion, the visitor still receives prompt attention. Because visitor check-in notifications are sent to therapists' cell phones, they can get them even when they're not in the office.
Plus, admin staff can set up visitor management software to automatically delete visitor records at specified intervals, which is another easy way to protect patient privacy.
If you'd like to try visitor management software for your therapy clinic, we invite you to try The Receptionist. We offer no-obligation, customized demos to show you how it could work for your office, and a free 14-day trial.