What's the secret to improving your visitor's experience with your organization? One word: Email.
Email is a tool that's easy to overlook because we're all so familiar with it. However, you can use email to address new visitor uncertainty, reduce wait times, and improve the overview security in your office. In this article, we'll highlight the best ways you can use email in conjunction with our visitor management system, The Receptionist for iPad, to improve your visitor management and welcome experience.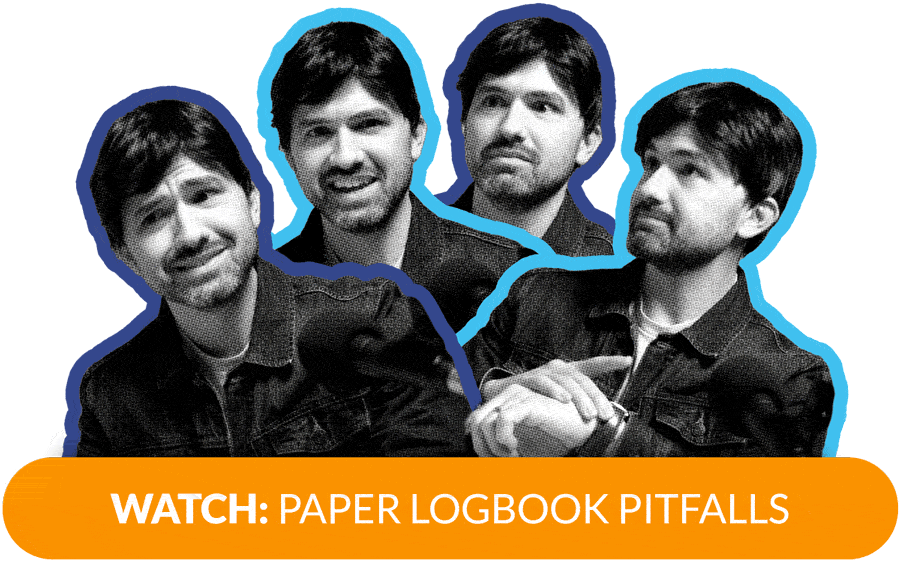 5 Ways to Use Email With Your Visitor Management System
What's the best way to use email with your visitor management system? Actually, there's not just one way, but there are several ways that you can utilize the email functionality in our software to create a more seamless experience for your visitors. Here are a few essential strategies that will work for most organizations.
What's the best way to use email with your visitor management system?
Click To Tweet
1. Pre-Register Visitors
Ask your visitors to pre-register before their appointment. This is one of the best ways to ensure a quick and seamless check-in experience for your visitors. It also gives your security team a head's up on who will be arriving in your office that day.
Send out an email to your visitors ahead of their appointment to ask for basic information, such as their name, phone number, company, and reason for the visit. Instead of inputting this information directly into the software, the visitor can simply reply to your email with a simple message containing this information. Then, you or your employee can add the visitor's pre-registration details into the visitor management system.
Once the visitor arrives, they'll enter their email address into the Receptionist iPad kiosk. They'll then be prompted to either confirm or edit their information, in case of error.
2. Confirm Appointments
Do you need to confirm appointments in your organization? Email is a great way to remind your visitor of an upcoming appointment, especially if you need them to verify the appointment ahead of time.
3. Respond Immediately Upon Visitor Check-In
When a visitor checks in for their visit, you have the option to send an email to your visitor. You can create a custom email response that's suitable for every situation, from "I'm running a few minutes behind, please take a seat" to "I'm unavailable but please meet with John."
You can create an entire library of custom email responses. Then, you and your team can send out the email with the touch of a button to update your visitor on what they should do or expect next. Custom email responses allow you to communicate quickly and efficiently with your visitor, which can leave a great impression.
4. Recognize Returning Visitors
Not all of your visitors are new. Some will be repeat visitors. Fortunately, you don't have to go through the hassle of re-registering the same visitors over and over again. Instead, go to your visitor management system and turn on the Returning Visitors feature. This allows The Receptionist for iPad to recognize return visitors by their email address. You can configure The Receptionist for iPad to ask visitors if they are new, pre-registered, or returning.
(You'll need to already have a record of their name and email address in the system first. However, if you don't, you can add it in the pre-registration step.)
All you need is their email address. But instead of sending them an email to gather their information again, you'll add their information into the Returning Visitors section of your visitor management system.
5. Send Out a Visit Summary
After an appointment, you can use The Receptionist for iPad to send out a thank you email automatically. Additionally, you can use this email to share a copy of any legal agreement you and your visitor may have signed during your appointment. Finally, you can use this information to gather feedback on how their visit went. This is a feature known as the Automatic Visitor Summary email and it can be turned on and off from your dashboard.
Leaving visitors will activate this email when they check out.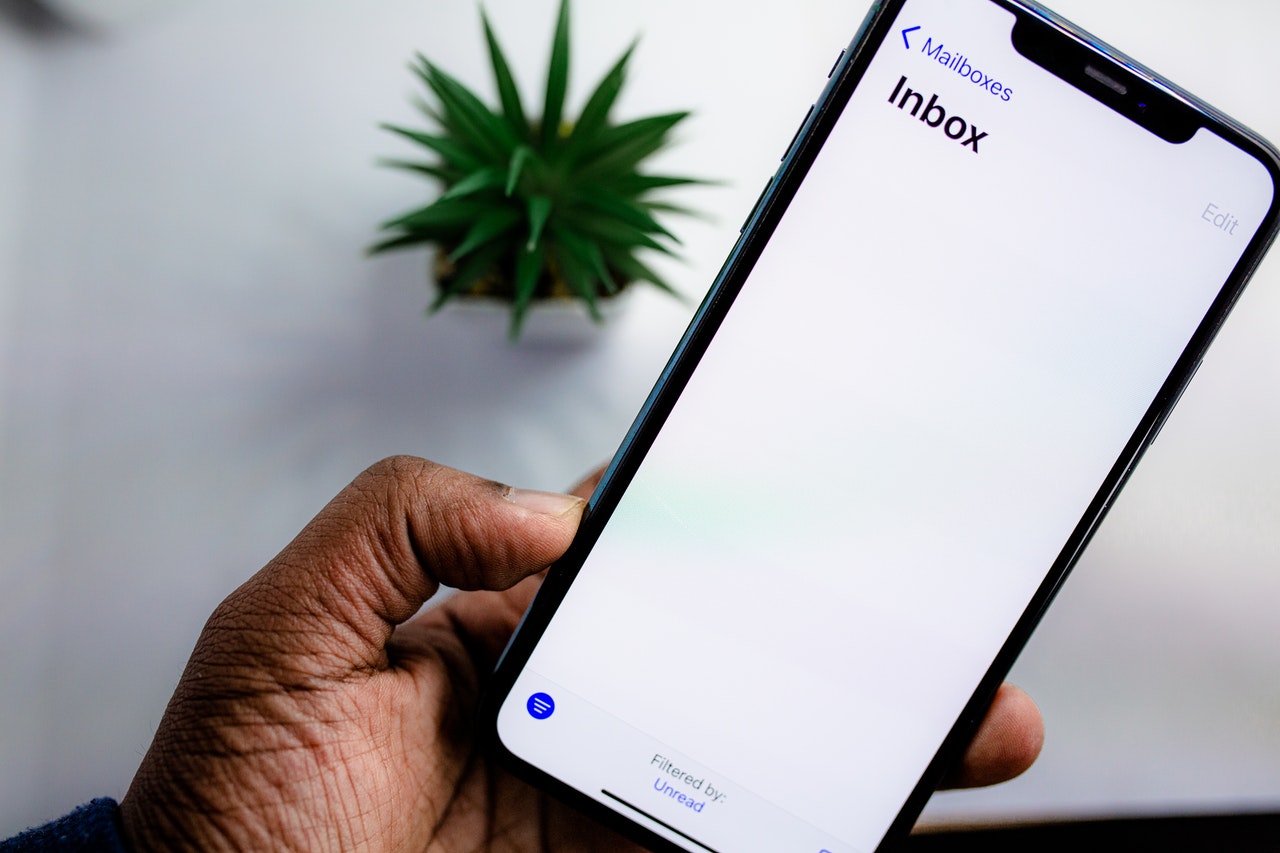 Visitor Email Best Practices
Follow these best practices when sending emails to your visitors:
Be Consistent
Your email, like the rest of your public-facing content, should look and sound like your organization. This means that your email should have the same type of "voice" that you use in the rest of your interactions with your customer base, whether that's casual, professional, friendly, etc. Instead of sending out a hopelessly generic email that has no personality, be sure that your email feels authentic to your brand.
Additionally, it should look like your brand, too. If you opt to use a template for email correspondence, consider using the same incorporating colors that you use elsewhere.
Share Contact Information
When sending out an appointment confirmation, it's a good practice to share a link to directions or a map of your physical location. While a visitor can do so themselves, including this information in your email is a welcomed courtesy that takes the burden off of your visitor. It creates a subtle, but positive sentiment. Additionally, you may want to share your main office number or the direct office/ personal cell phone number for the contact that the visitor will meet. This reassures the visitor of what they can do in case they encounter an issue.
Other relevant information to share in your appointment confirmation email includes
Instructions on how to check-in (for example, direct the visitor to look for your reception kiosk instead of a human receptionist)
Building policies (such as COVID-related mandates)
Parking information
Make It Easy to Cancel or Reschedule
When sending appointment confirmations, also make it easy for your visitors to cancel or reschedule through that same email. This makes it easy for your visitors to update you (as opposed to simply not showing up at their appointment).
Make the Email Short and Straight to the Point
The types of emails that you'll send through your visitor management system are action-focused. And if you want your visitor to take action, you need to cut away the fluff and get straight to the point. If your email is too wordy, your call to action can get lost. But, if you limit your email to only the necessary information that your visitor needs in order to take the next step, your email will be successful. Keep emails down to one short paragraph.
End With a Clear Call to Action
By the end of your email, your visitor should know exactly what is expected of them, such as replying with pre-registration details or responding to confirm or cancel. Always end your email with a clear call to action that eliminates all confusion about the next step.
Enable Common Email Domains
When visitors check in with their email address, you can make the process just a little quicker by presenting a list of common email domains that your visitors can click to complete the email address. Some common email domains include @gmail.com, @yahoo.com, and @hotmail.com. But with The Receptionist for iPad, you can also add other email domains for the companies that you frequently do business with. This is a small gesture but one that can dramatically reduce frustration and input errors.
Final Thoughts
Email can be used in a lot of ways to welcome visitors to your organization. From pre-registration to confirmation to after meeting deliverables, you can use email with The Receptionist for iPad in many unique ways.
Click here to start your free, 14-day trial of The Receptionist for iPad.