Your office reception area is where first impressions are made, and you need to make those impressions count.
The space should be beautiful, sure. But that's not enough. It also needs to reflect your organization's unique character.
Designing an office reception area around a company brand isn't exactly simple, especially for those of us with no interior design background. But you don't need a thick brand manual or a deep budget to inject a little personality into your reception area decor.
Developing a distinctive style means making some choices: Your office reception area can't be both calming and energizing, for example. It also can't be both playful and serious, or both approachable and awe-inspiring. By choosing which feelings you want to evoke, you'll distinguish yourself and stand out from the crowd.
Below, we've listed five ideas for office reception area styles that could work, along with some suggestions on how to bring each one to life.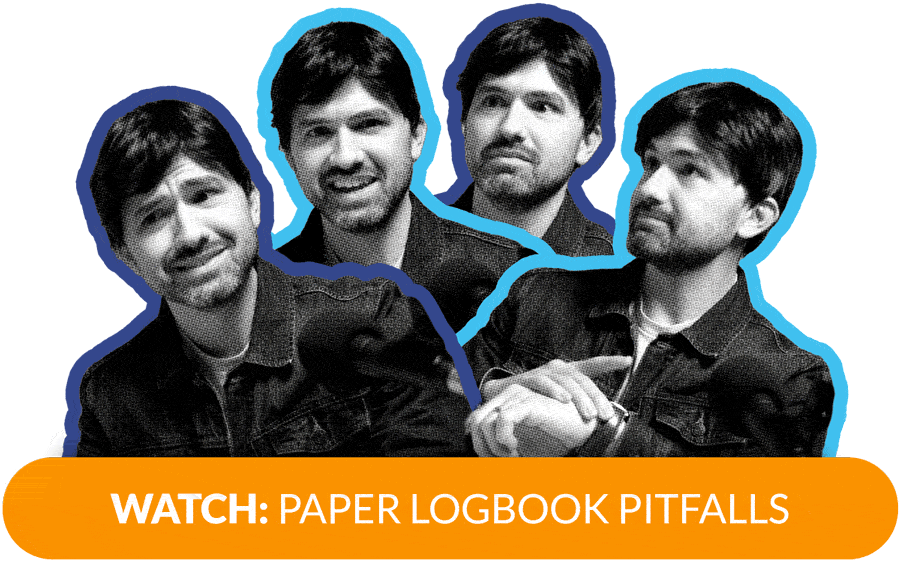 1. Welcoming and Comfortable
If your company wants to relate to visitors personally and put them at ease, you need to add some comfort elements to your office reception area. Skip anything pretentious, and opt for relatable pieces that echo what you might find in a home.
That doesn't mean that you fill your reception area with leather recliners. You can still keep things professional while keeping your company's brand in mind.
The "homey" vibe works particularly well for offices whose visitors may come in feeling nervous, such as dentists and therapists. However, it can also be a great fit for any organization that specializes in personal services or that is radically committed to one-on-one relationship building with customers (related reading: Defining Radical Customer Service).
Here are a few things to try to keep your reception area approachable and friendly.
Comfortable Upholstered Furniture – Of course, reception area furniture gets a lot of traffic, and will see a lot of wear and tear. That's why many offices prioritize sturdy frames and tough stain-resistant materials in their lobby seating. However, if your priority is comfort, look for seating with a bit more cushion and upholstery, at least for accent seating in addition to the sturdier options. A few throw pillows in there can up the comfort level if you think it would work.
Warm Colors – While the minimalist, white space dominated look can be very cool, it can also come across as a bit cold and austere. An ideal palette for this style is warm without being too bright. Combined with softer textures, it can make clients feel at home.
Homey Touches – Domestic-style accents like potted plants, lamps, curtains and area rugs in the reception area can all add a feeling of additional comfort to a space.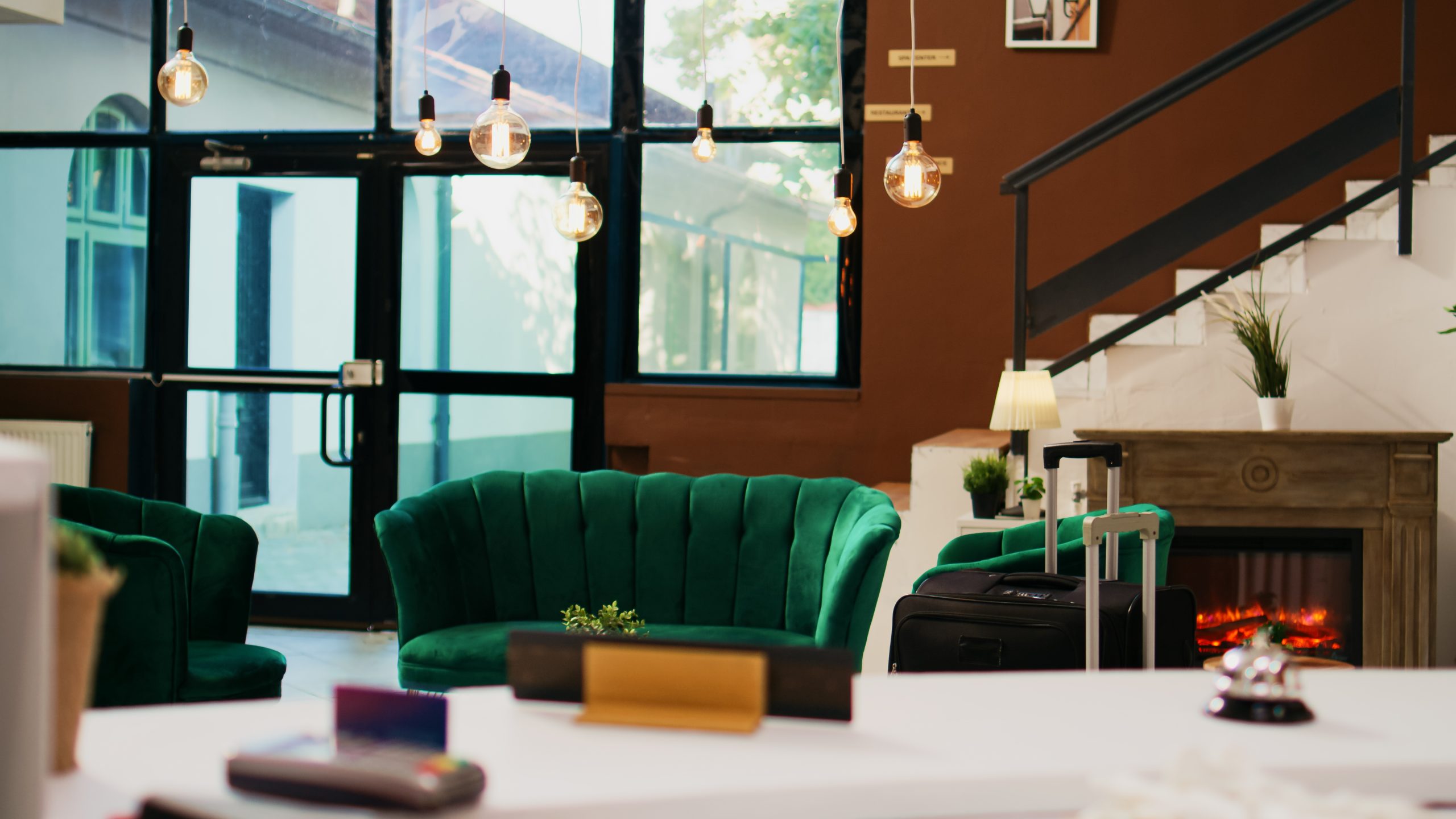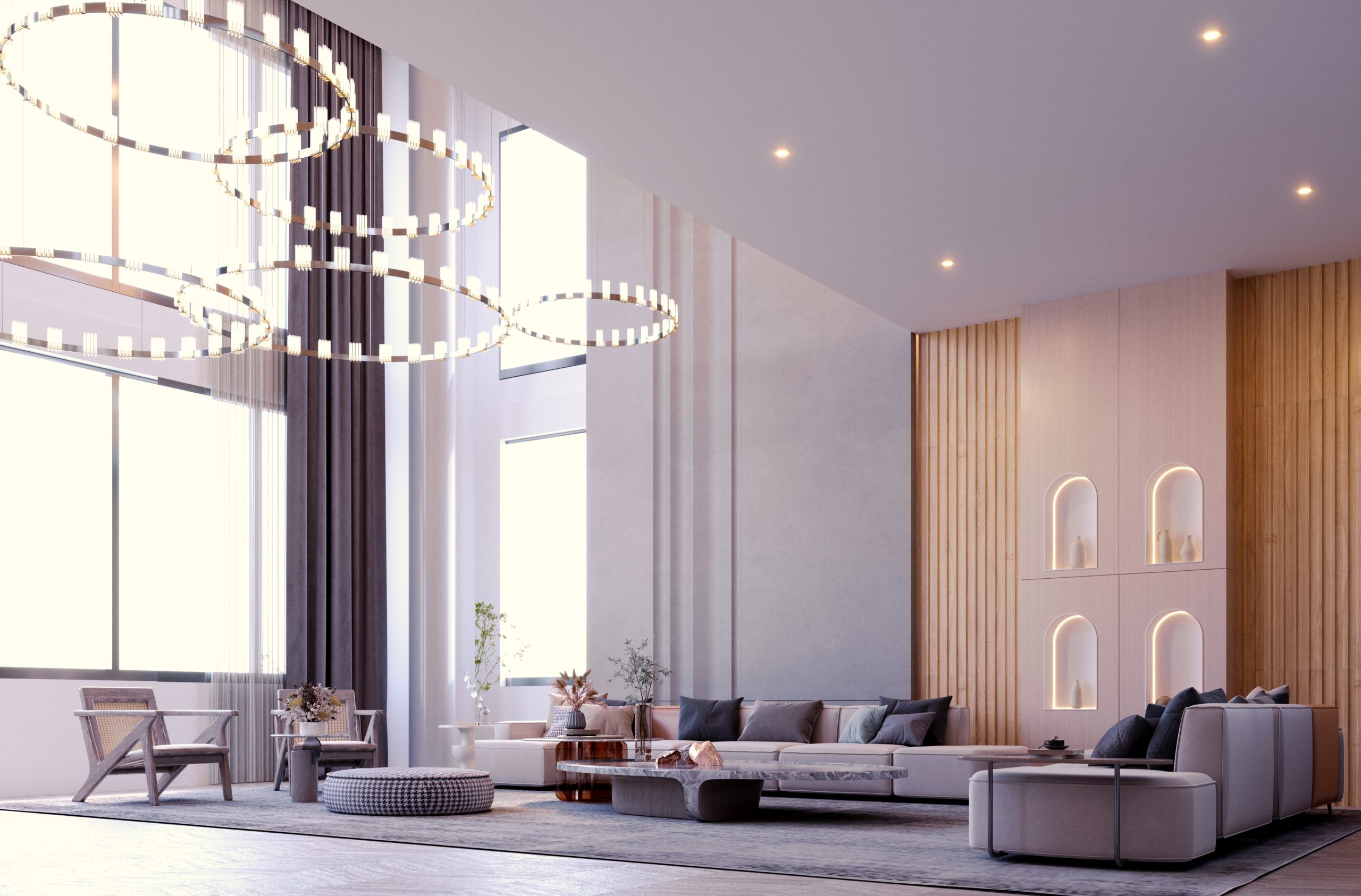 2. Tranquil and Calming
Zen-style reception areas use clean lines, minimal clutter, and nature-inspired materials to make visitors feel centered, focused and calm.
This approach is another good one for facilities who want to put visitors at ease or inspire them to relax (it's a popular choice for spas). It can also be a great fit for organizations with an earth-loving mission. However, this approach can work for any company, because calming spaces are a great way to inspire focus. Done right, they can also be very stylish.
For a more tranquil office reception area, try one of these features:
Plants – We discussed the trend of "living walls" and "vertical gardens" in our article on "Wow Features" for Your Reception Area. These lush fixtures are relatively low maintenance and can be a beautiful way to make the atmosphere more peaceful and even improve the air quality.
Water Features – The sound and sight of water, whether it's from a small fountain or a wall-mounted water feature, has a serious calming effect. Another possibility, if you're up for the maintenance: an office aquarium.
Calming Lighting – Organizations that want to inspire calm often stay away from bright or florescent lights and opt instead for fixtures that provide a more ambient glow, such as these or these.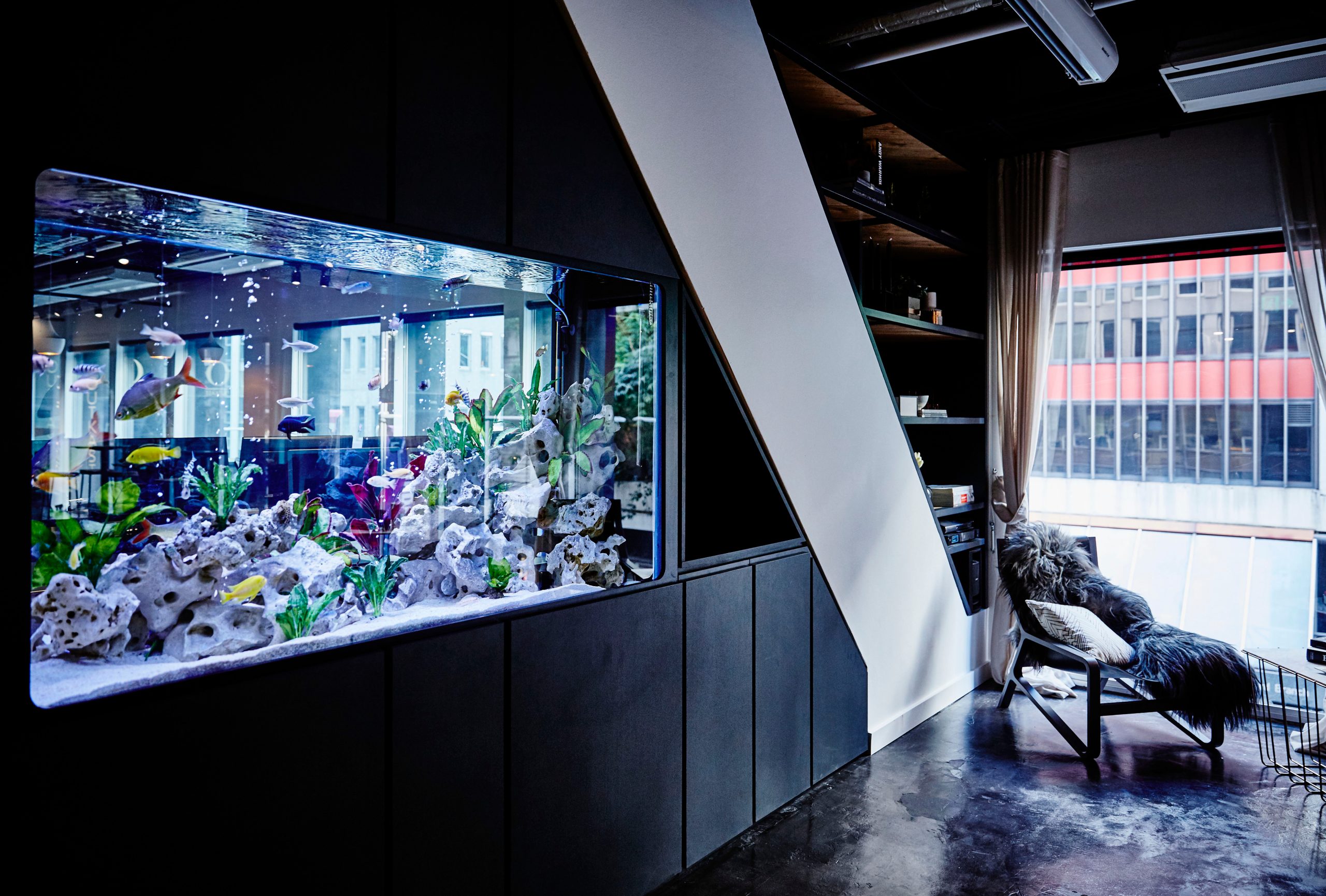 3. Prestigious or Glamorous
This is a good look for luxury brands and for businesses trying to make a good impression on big-spender clients and customers. The main goal of these spaces is to impress visitors and assure them that they're going to get elite treatment.
The look of luxury doesn't require an excess of gilded gold frames. There are many styles that can be made to look more upscale with investments in top quality materials or a few beautiful accents. Here are a few ideas for impressing visitors who expect a red-carpet treatment:
Opulent Bouquets – Little else brightens up a space like a beautiful fresh floral arrangement. Of course, these aren't cheap, but that's the message you want to send. You may be able to pull off synthetic flower arrangements instead, but make sure you opt for the most realistic arrangements you can or you'll give off the wrong impression.
Dramatic Accents – If you want to make an impression, consider embracing some bold patterns and dramatic lighting. Polished accent pieces in elegant materials such as metal or stone can also add a glamorous vibe to the room.
High-Quality Materials – Whether it's a shiny marble floor, an impressive mahogany reception desk, or a leather couch for visitors to use while they wait, investing in a few of the very best options available for your visitors sends the message that the details of their experience with your company are all being considered.
Want more inspiration? Check out these upscale hotel lobbies.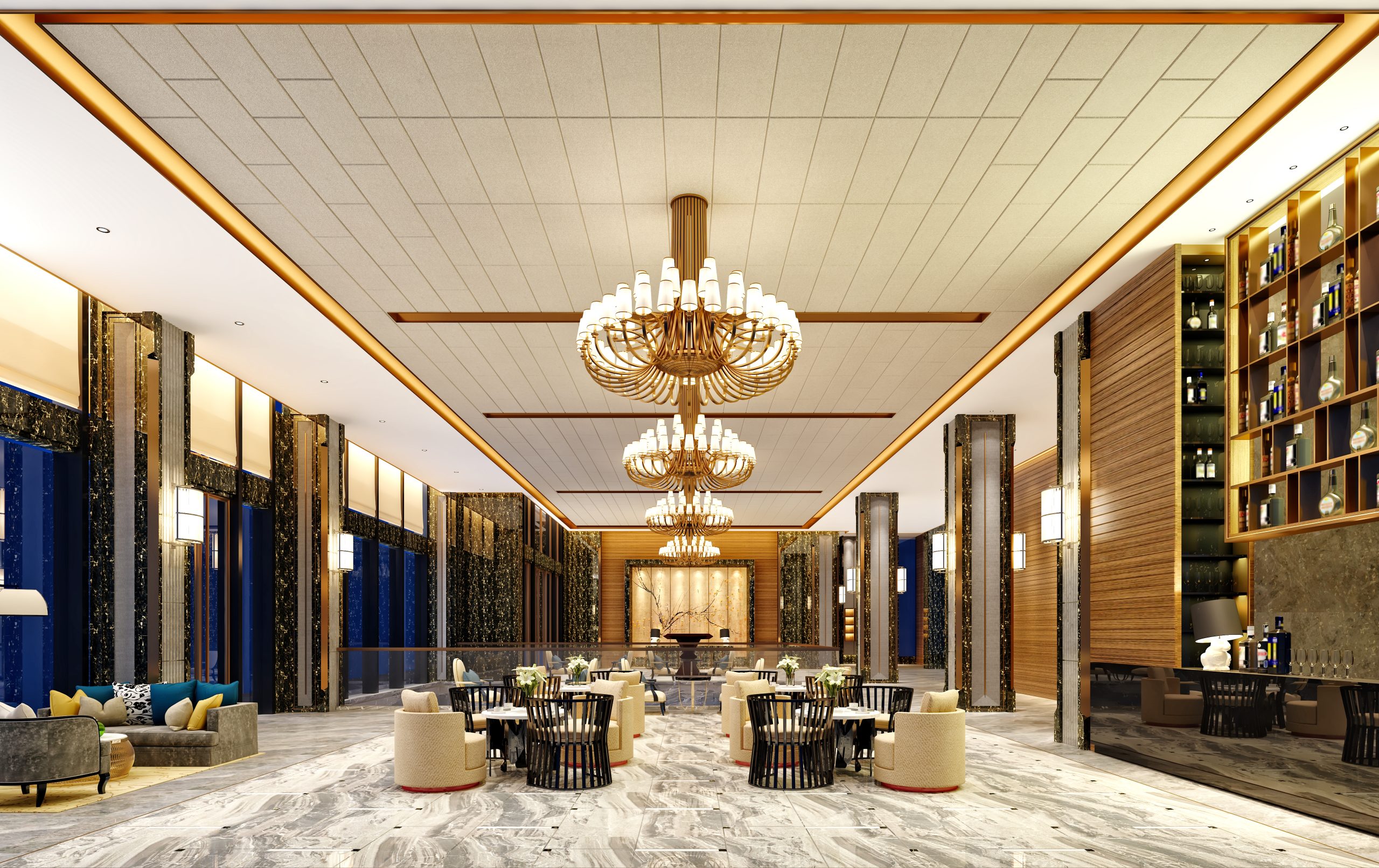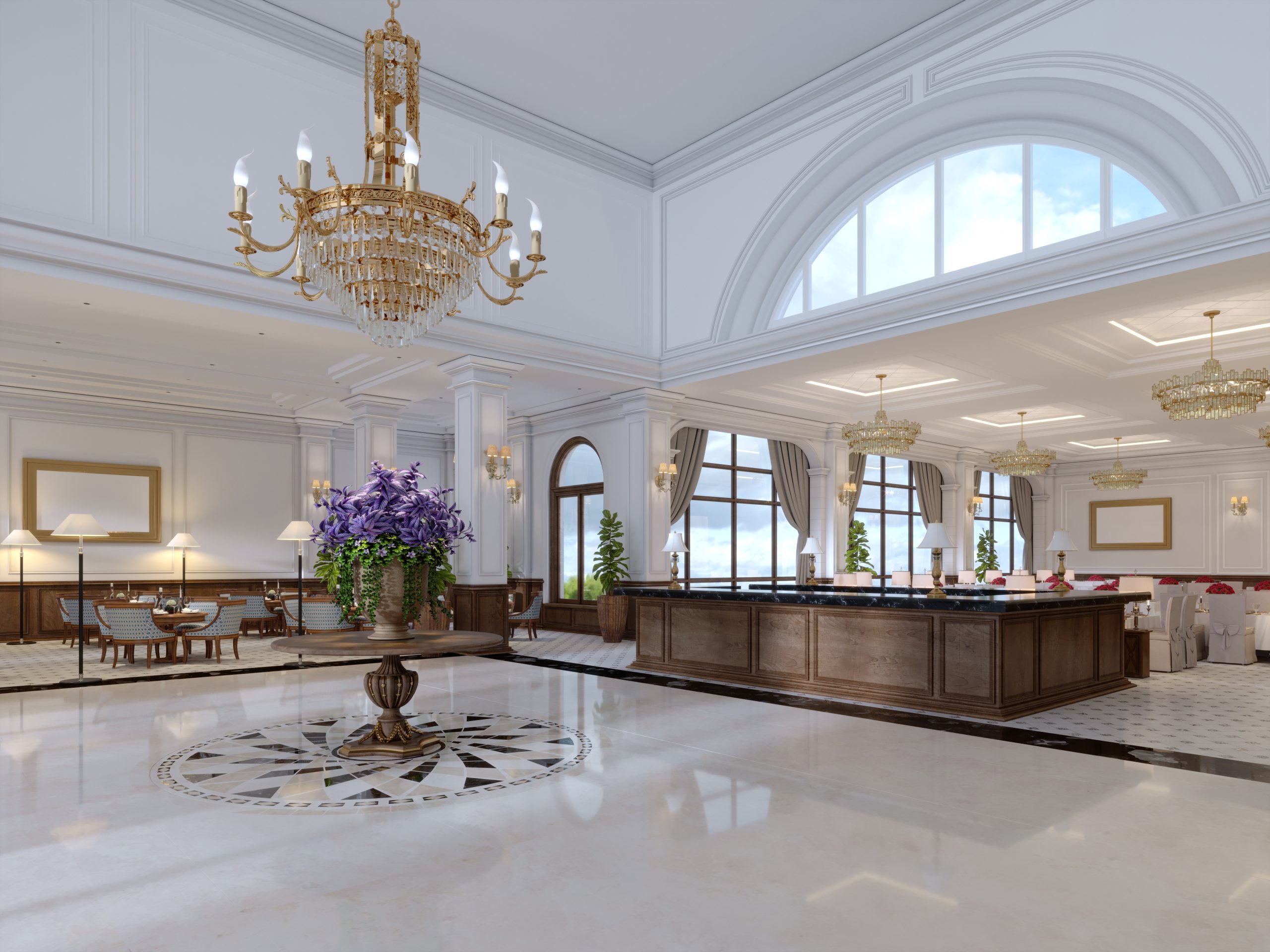 4. Energetic and Exciting
If you want to make sure your company comes across as on-trend, hard-working, and forward-thinking, your reception area should reflect those values. You can project energy and enthusiasm through a combination of modern looks and styles, clean lines and bright colors.
This vibe works well for creative companies, startups, and any other organization that wants to project a sense of passion. If this describes your organization, here are a few ideas to try:
Pops of Color – Bright pops of color, whether they're in an accent wall, a piece of art, or a statement piece, can really energize a room.
Inspiring Words – Boldly posted, inspiring signs and slogans like the one below are a direct way to make a statement about your company culture.
Bright Lighting – Whether the light is coming from lots of windows, fresh light fixtures or custom lit signs, the spaces that want to appear energized should also be bright.
"Fun" Features – Along with a sense of energy often comes a sense of playfulness. We wrote a full article on features to add for a fun, playful office, and some companies have successfully added a few of these features into their reception areas.
5. Eclectic and Creative
Plenty of companies and organizations can benefit from an edgier, hipper vibe. When visitors walk into a space like this, they'll definitely feel like one of the cool kids. This style is great for companies that want to stand out and get people thinking creatively. Here are a few ways to style an office reception area in this vein:
Art – We also mentioned murals in our article on "Wow Features" for Your Reception Area.
Some companies have really cool ones right behind the reception desk. Murals and other art are a great way to establish company character.
Unique Seating and Furniture – There are lots of seating options these days that are a far cry from the standard, wooden-armed furniture that typically lines doctor's office walls. By choosing a different type of seating, you'll set your organization apart.
Statement pieces – Whether it's a large, colorful chandelier, a sculpture, or a glowing company logo, you can choose a focal point that demonstrates an eclectic aesthetic. For more inspiration, check out these 55 inspirational reception areas.
Perhaps one of these reception area styles has already caught your attention. But if none of them really reflects what your company is all about, that's OK, too. There are as many styles as there are businesses, because each is unique. Similarly, these styles can also be combined in various ways to create something that's all your own.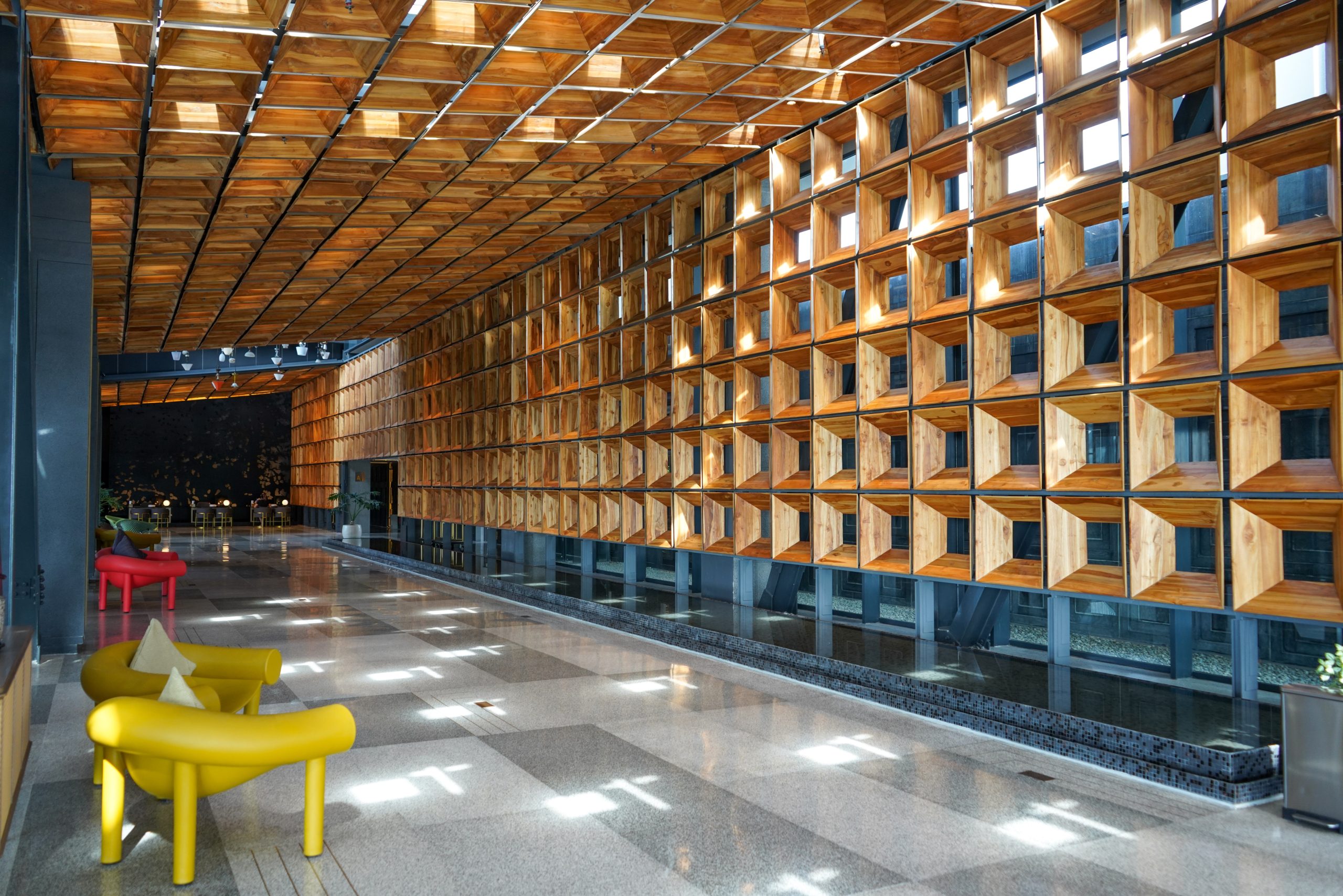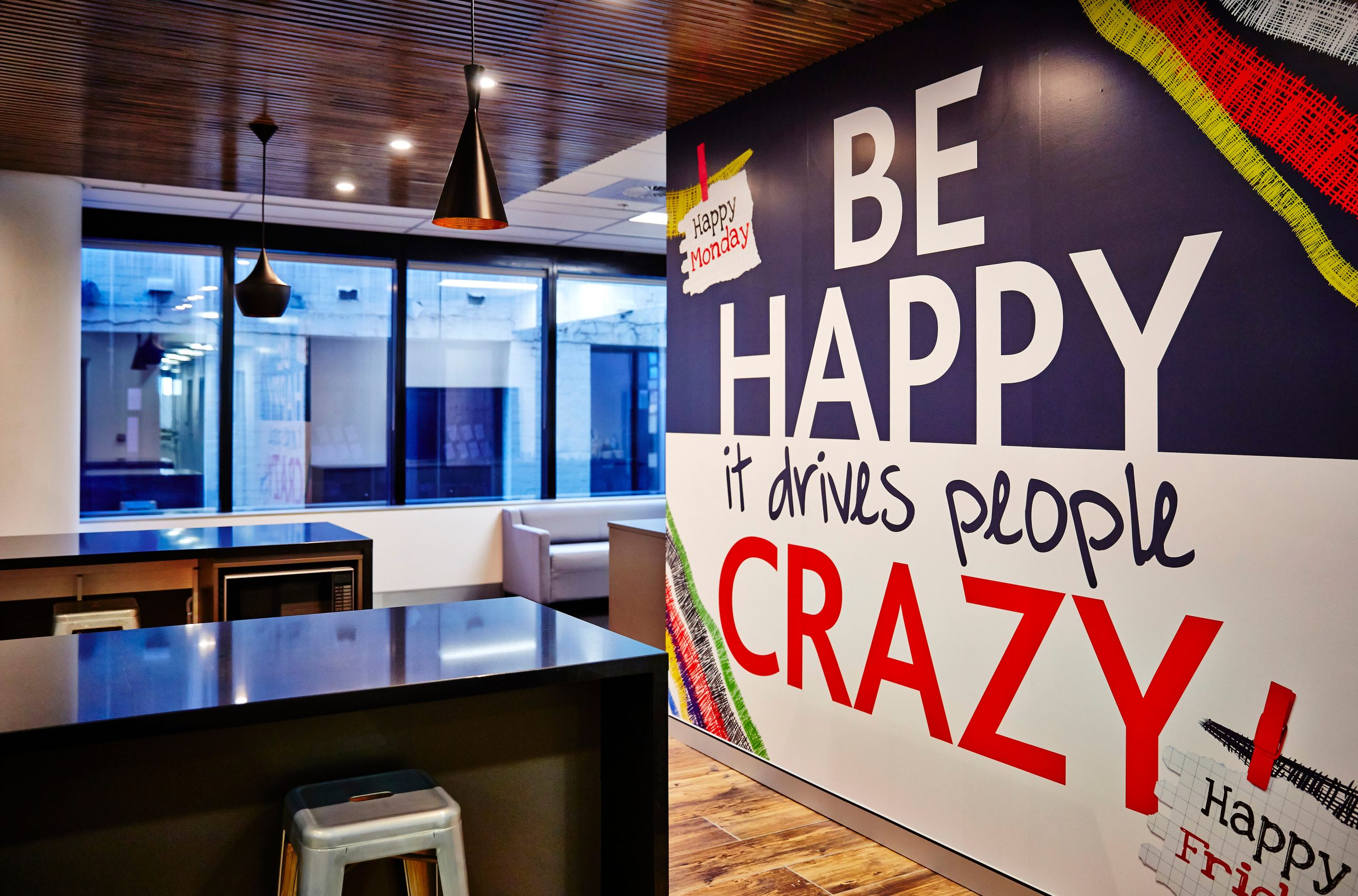 What makes a good office reception area?
A good, well-designed office reception area serves as the first point of contact for visitors. It sets the tone for their entire experience at your office. So, creating an inviting and functional space will leave a positive impression and align with your brand identity. What can do you do to make this happen?
Comfortable and Welcoming Seating: Choose high-quality chairs, sofas, or benches that provide both comfort and style. Consider the ergonomic aspects to ensure that visitors can relax while waiting, making their experience more pleasant. Additionally, incorporating visually appealing and inviting colors and textures can create a warm and welcoming ambiance.
Clear Brand Identity: Incorporate elements such as your company logo, colors, and brand visuals in the reception area design. This consistency helps reinforce brand recognition and creates a lasting impression on visitors, ensuring they remember your company long after their visit.
Thoughtful Layout and Flow: Ensure that the reception desk is easily visible and accessible upon entry. Position seating areas strategically to maximize comfort and privacy while maintaining a clear pathway for movement. This allows visitors to navigate the space effortlessly and reduces any potential confusion.
Welcoming Decor and Lighting: Use a combination of natural and artificial lighting to create a warm and inviting ambiance. Consider incorporating artwork, greenery, or decorative accents that align with your brand and create a positive atmosphere. Avoid clutter and maintain a clean and organized environment to leave a lasting impression of professionalism.
Functional and Informative Features: Install a clear signage system directing visitors to different areas within your office. Display up-to-date company information, brochures, or interactive displays to inform and engage visitors while they wait. Additionally, consider providing amenities such as a water dispenser, charging stations, or reading materials to enhance their experience.
Efficient Technology Integration: Equip your reception desk with modern tools like visitor management systems or electronic sign-in tablets to simplify check-in procedures. Furthermore, ensure that the reception area has a reliable Wi-Fi connection to accommodate the needs of visitors who may need to work or access online resources during their visit.
How does a visitor management system fit in?
No matter how you decide to style your reception area, a visitor management system like The Receptionist for iPad can fit in beautifully with your design aesthetic.
Whether you're going for tranquil and calming or energetic and exciting (or anywhere in between), a sleek, easy-to-use check-in kiosk will always look better than, say, an old, ratty paper logbook, and is more efficient as well.
Want to know more? Attend a 12-minute Product Tour for a peak at The Receptionist for iPad.

Interested in more info on how to build a great front office? Check out these articles: