Having a strong, data-backed understanding of who comes through your office doors has lots of benefits.
For example, visitor data is important for safety during emergencies, can be helpful for administrative and office planning, and may even be used as legal evidence in some cases.
However, there are circumstances under which visitor data goes beyond a "nice-to-have" and becomes a "must-have."
If your company is bound by a set of rules set forth by an industry regulatory board, a local jurisdiction, or even the federal government, you'll likely need visitor records to demonstrate your compliance with those rules.
Here are the most common ways that visitor records play a role in satisfying regulatory compliance.
1. COVID-19 Regulation Compliance
Most businesses with physical offices have had to stay in touch with an evolving set of rules and restrictions related to the COVID-19 pandemic, from enforcing mask use to checking visitors for COVID-19 symptoms.
At various points throughout the pandemic, visitor records may have played an important role in demonstrating compliance with local, state, or federal government restrictions. Here are a few examples of how visitor regulations can show compliance:
To show that your building didn't exceed maximum occupancy limits
To show that each office visitor agreed that they weren't exhibiting COVID-19 symptoms
To keep records of who came in and out of the office that could be used for contact tracing purposes (Related post: Simple Contact Tracing Tactics for the Office)
Although many parts of the world are now moving out of the era of some of the most strict restrictions related to COVID-19, we've all learned a lot about what it takes to minimize contagious disease transmission at work. If we ever have to deal with another infectious disease scare, these regulations and best practices may come roaring back.
Keeping your employees and visitors healthy is also important throughout the year, and you may find that you want to keep some of the best practices in place for other illnesses, such as seasonal flu.
Read more about the role of the front desk in the prevention of disease transmission here: Protect Your Office From the Risk of Infectious Disease — Starting in the Lobby
2. Supply Chain Protection Compliance
If you're in the logistics business, visitor records may play an important role in demonstrating your team's due diligence in keeping your wares safe from tampering or spying.
Specifically, it can help keep your company compliant with the Customs-Trade Partnership Against Terrorism, which was created in response to the terrorist attacks of Sept. 11, 2001. CTPAT is an initiative of U.S. Customs and Border Protection and is supported by The Department of Homeland Security that aims to protect importers' supply chains from terrorism threats.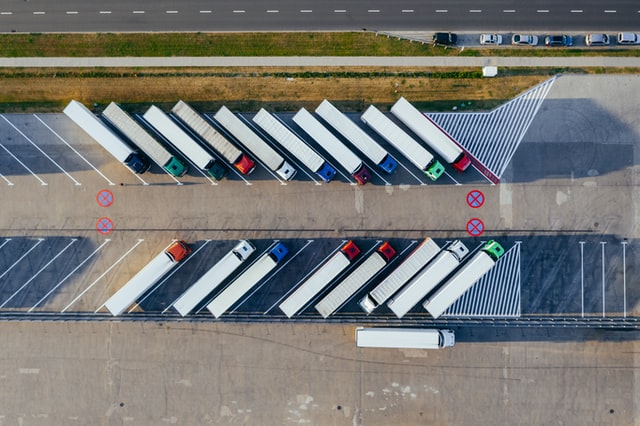 Specific CTPAT requirements vary, but all members have to do one thing: demonstrate that their supply chains are secure from the point of origin to the point of distribution. Members include importers, carriers, brokers, and manufacturers. These companies must agree to ensure the integrity of their security practices, including making sure that their trading and supply chain partners follow those best practices, too.
If these partners can adequately demonstrate their security, they're generally considered low risk and can get lots of benefits as a result, from preferred treatment at border crossings to fewer inspections.
Visitor records play a role in CTPAT compliance, because its guidelines suggest:
taking photos of all visitors
issuing ID badges
keeping records in a visitor database
Read more about compliance here: The Business Advantages of CTPAT Certification
3. Compliance With Restrictions on Sensitive or Classified Materials
If your organization manufactures equipment or uses technology that's considered sensitive by the U.S. government, you're probably required to clearly demonstrate you're keeping those assets safe.
In many cases, these regulations don't drill down into great detail about specific security measures that must be taken, because the best security measures will often depend on your unique company and assets. But regulators do give general guidelines for expectations, they do require a written plan, and they do require that the plan is put into action.
Specifically, the International Traffic in Arms Regulations (ITAR) and The National Industrial Security Program's Operating Manual (NISPOM) require that facilities verify the citizenship of anyone who has access to sensitive information. Your front desk staff will have to verify visitors' citizenship, and then keep a record in the case of a potential audit.
There is also language in all of the regulations mentioned about recordkeeping. You certainly need records about where your products are headed, but you also need to keep records of who had access and when. That includes your facility's visitor log.
4. Compliance with Food Safety Regulations
If you're in the food and beverage manufacturing business, visitor records play a key role in complying with the U.S. Food Safety and Modernization Act of 2011.
The law deals with many aspects of food safety, including tracking and tracing ingredients used in your products. However, according to this food safety attorney, the cornerstone of FSMA compliance is a written food safety plan, which summarizes the safety hazards and threats that are "reasonably likely to occur within your products," and the plan to prevent and respond to each one.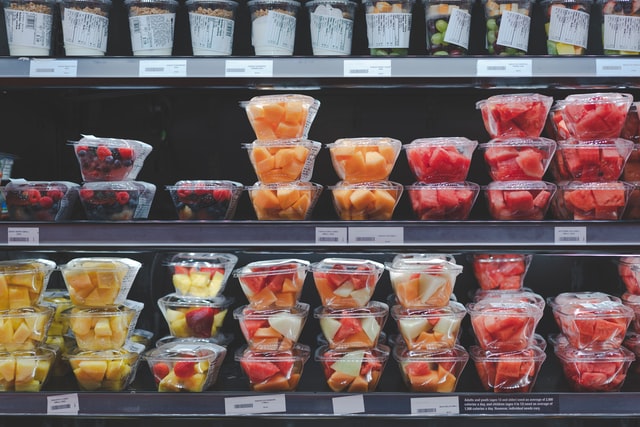 The specifics of these plans can vary based on your facility's needs, and you'll definitely need to construct your own with the help of an attorney with industry experience. However, in general, part of that safety plan should include initiatives to limit and monitor visitors and to keep a close eye on deliveries and ingredients while they're on-site.
In short, food and beverage manufacturers can use visitor records to demonstrate that only qualified individuals had access to their products.
Read more about FSMA compliance here: An Intro to Food Traceability Tools
5. Other Industry Best Practices or Certification
The International Standards Organization is an international, nongovernmental organization that works with subject matter experts to decide on international standards for things like production, processing, delivery, and more. Its goals are to make products compatible, promote safety, and share best practices across the world.
Following these best practices usually saves time and boosts productivity, but official ISO certification can also lend credibility to your organization, and may even be required by law or by a potential business partner.
The ISO includes visitor recordkeeping in many of its standard practices for various industries.
Learn more here: Is ISO Certification Right for Your Business?
Final Thoughts: Secure Visitor Records on Autopilot
Government rules and regulations can be complicated.
You should meet with your lawyers to make sure you have a good plan to meet compliance requirements, and a lawyer should also review your compliance plans and efforts.
A digital check-in system makes it easy to produce clear, reliable, secure visitor records.
Click To Tweet
However, one of the best ways to make sure your visitor records are ready for compliance purposes is to use a digital visitor check-in program like The Receptionist. The Receptionist for iPad allows users to collect visitor data securely and automatically.
For more information, request a free, custom demo of The Receptionist for iPad.