Front desk workers at educational institutions have an important job.
First of all, they represent your school to the many visitors who walk through the doors each day: students, families, and the entire community.
But these employees are almost always in charge of lots of other work. Their other responsibilities typically include detail-oriented tasks such as billing, scheduling, and office management.
These employees have a lot to accomplish each day, whether they work at a primary school or a college admissions office.
Thankfully, there are a growing number of school-specific software tools that automate repetitive, time-consuming duties for school secretaries and administrators.
Below are just some tools that can optimize administrative work and improve operations at your educational institution.
Student Information Software
Anyone who runs a school knows that keeping track of student details, including plenty of legally required paperwork, can be a monumental task.
"Student information systems" have come to the rescue, tracking students' personal information, documents, attendance records, and grades all in one secure and searchable program.
These systems can be very comprehensive. In some cases, they come equipped with, or can integrate with, tools that handle tuition payments, communications and alerts, and class schedules. For that reason, these programs are sometimes referred to as "school administration software." Colleges may have a "college management system" or a "student record system."
These systems make it easy for administrators to see a student's entire relationship with the school in one place.
Schools may also use these systems to keep track of:
Health alerts (such as allergies)
Immunization records
Discipline records
Emergency contacts
Outstanding fees and fines
Test scores
Progress reports
Library records
Bookstore
Student life records (such as living arrangements and meal plans)
Class attendance
For more on student information systems, check out Capterra's pages for school administration software and higher education software.
Admissions & Enrollment Software
Some of the bigger student information systems have the capacity to manage enrollment and admissions along with all student data. However, this specialized job often warrants its own dedicated program.
Recruiting and enrolling students can be complex and time-consuming, and staying on top of the process is essential to keeping your school funded and academically successful.
Some programs, such as this one or this one, allow schools to track a school's relationship with each student throughout the entire admissions process, from the first time they hear of the school through the application process and even into the future after they graduate.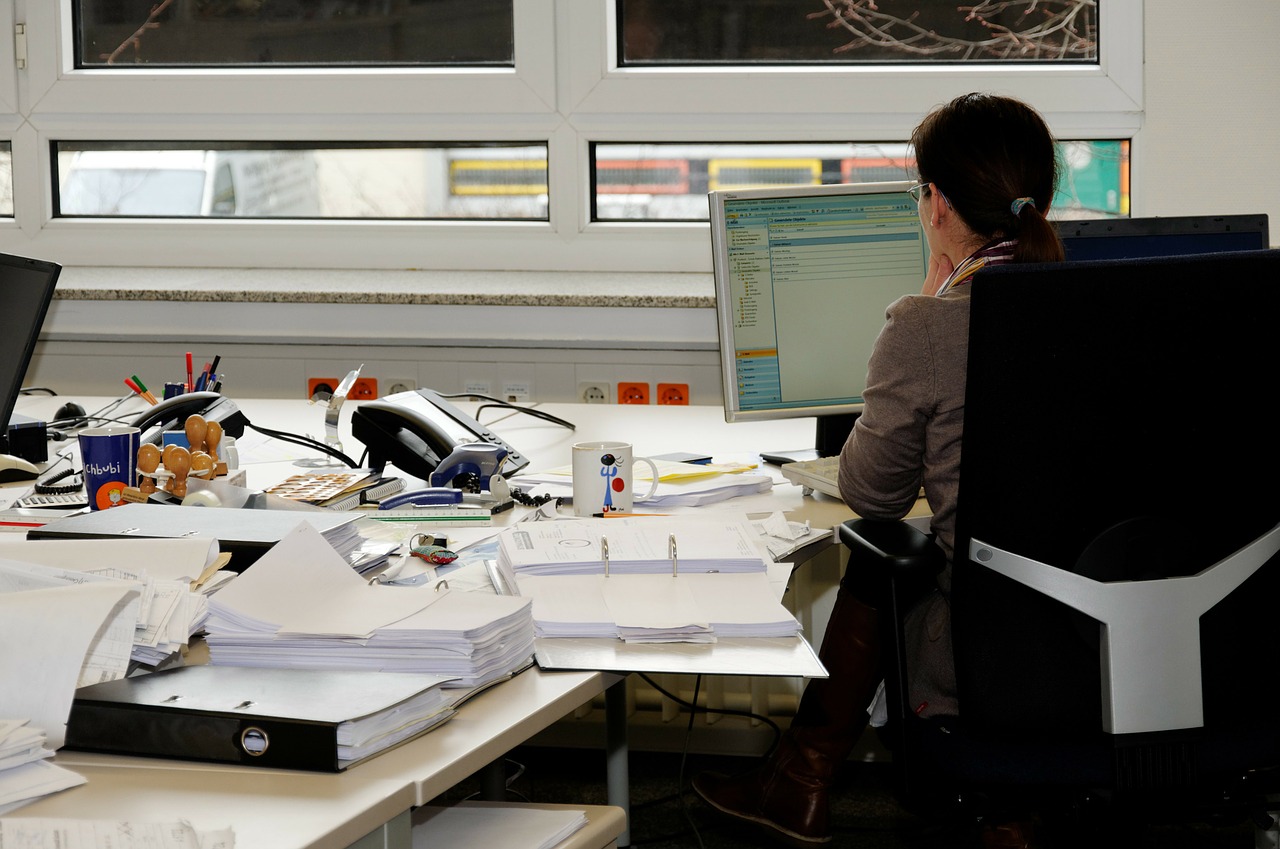 They may start out in a marketing capacity, helping schools and colleges capture prospective student and parent info through the website.
They manage the application process and make it easier for admissions staff to assess, compare, and rank candidates. Staff can easily check where any given student is in the enrollment process, and even get a clear view of the demographics and other characteristics of any given incoming class as students are confirmed.
They can also manage the official paperwork involved with admissions, from official offers to acceptance letters. Some programs facilitate the process with checklists and workflows.
Admissions and enrollment software may also handle the following features:
Messaging and Communication Tracking
Fee Tracking
Financial Aid Management
Scholarship Management
Acceptance Letters and Commitment Paperwork
Waitlist and Lottery Management
Marketing and Recruiting
Reporting
For more examples of admissions software, check out these Capterra listings.
Transcript Software
Transcript creation and management can also be a huge project for administrators. Fulfilling all the requests for transcripts from former and transferring students, plus issuing hundreds for graduating students, can be a daunting task.
Thankfully, there are several programs that can create transcripts quickly based on the enrollment and grading records in a school's student information system.
There are also programs like this one that can automate the entire process of fulfilling transcript requests, both print and electronic, by checking the requester's information against information in the school's database.
If you run a smaller school, you could even use a standalone transcript software like this that gives administrators templates to start from, makes filling it in as easy as possible, and keeps the transcripts on file for future reference.
Student Scheduling Software
Again, student scheduling programs often tie into other forms of school management software in various ways, although there are some standalone programs that can help with the process, such as this one for colleges.
Leveraging the power of software to create class schedules, allow students to enroll themselves in classes, then distribute the final schedules is usually an essential investment, especially for higher educational institutions.
Class and course schedulers often have the following helpful features:
The ability to assign time slots, teachers, and students and classrooms
The ability to offer priority registration to certain groups
The ability to schedule in block time, or in rotating blocks
The ability to create weekend schedules
A student request management or student portal that allows students to request certain classes or enroll themselves in the classes
Class enrollment size caps and waitlisting
Reporting systems that let administrators see offerings filtered by educator, location, time of day to detect potential errors and meet departmental scheduling requirements
Integration with more comprehensive student information systems or school management software
Visitor Management Software
Welcoming school visitors and making sure they have what they need is a huge step in impressing potential students, families, potential hires, and other partners.
Monitoring who comes in and out of the school building is also a crucial part of any school security initiative. It's usually the job of the front workers to do their best to make sure no one gains access to the interior of the building until they've proven their credentials and checked in properly.
That's why, especially at smaller schools and office buildings, visitor management is almost always the very first priority of front office workers. These employees have to stop their other work frequently throughout the day to welcome visitors into the school, and they can do that more easily with visitor management software.
Tablet-based software allows users to create customized check-in procedures according to each visitor type. Visitors can then start to check themselves in via a tablet stand. Many school offices still require their staff to be actively involved in the check-in for security purposes, but using software makes the process more pleasant and efficient.
Visitor management software also does the following things:
Takes visitor photos
Prints badges with visitor info
Creates real-time lists of visitors for emergency evacuation purposes
Pre-registers visitors, allowing frequent visitors to sign in more quickly
Notifies visitor hosts automatically when visitors arrive
Creates custom processes and notifications for each visitor type
For more information, read more about The Receptionist software on Capterra.
When you invest in tools that improve your office administration procedures and help your front desk staff, you're investing in the efficiency of the rest of your school operations as well.
That's because the work of the school administrator usually touches the entire staff, student body, and school community. A well-run back office makes your educational institution a better place to work and learn. #receptionistapp Click To Tweet