These days, businesses have access to plenty of customer support data thanks to software that manages support interactions.
Most modern customer support software has reporting features and dashboards that show real-time data on things like the number of tickets submitted over a certain time period, the current status of outstanding tickets, average ticket resolution time, and the time it initially takes for tickets to be accepted by a customer support rep.
Each of these metrics can be helpful. However, there's generally so much data available that it can be difficult to know which pieces of data are the most important. Plus, data can be misleading if you don't allow for flexibility and nuance within the data you choose to focus on.
At The Receptionist, we're dedicated to providing Radical Support for our customers. Over years of analyzing customer support data, we've found that there are a handful of metrics to focus on.
These metrics don't necessarily show up on typical customer service reporting dashboards, but they can help managers get a sense of how well customers are being served and where there's room for improvement.
1. Post-Interaction Customer Satisfaction
This is perhaps the most important metric of all. Little else matters if your customers aren't happy with the service they receive when they contact support.
As we wrote in our post on improving your Net Promoter Score, your team should be tracking overall customer happiness with tools such as the NPS, checking customer reviews on review sites, and evaluating things like churn and loyalty rates.
But post-interaction check-ins are an especially helpful way to gauge how well your customer support system is working (as compared to how happy they are with the product itself).
At The Receptionist, our customer service chat app automatically checks in with customers when each ticket is closed and asks them to rate their experience. It also uses emojis instead of words to make things as simple as possible for customers. (A simple, one-click emoji selection is all that's required for them to give feedback.)
You can combine interactional satisfaction scores with other data for even more helpful analysis. For example, you may notice that satisfaction scores drop as wait times pass a certain threshold, or when customers ask about certain topics. You can even compare different reps' scores to look for any aberrations or training opportunities.
2. Percentage of Customer Base Needing Support
Most customer support software can show you how demand for live support fluctuates over time. For example, it should be relatively easy to analyze how the demand for support changes throughout the day (so you can adjust staffing levels more appropriately) and throughout the month (so you can analyze how customers' demand for support changes over time).
It's also important to keep an eye on how those ticket numbers compare to your customer base as a whole.
Consider that even if ticket numbers are increasing, the percentage of customers needing help might actually be decreasing if your company is growing.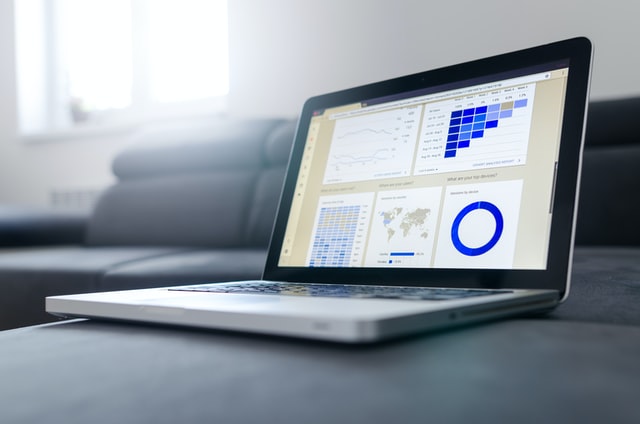 Tracking the percentage of total customers who have contacted support is also a valuable metric in and of itself. When you know that only a small fraction of your customers are contacting support each month, it can be an indication that your product is easy to use or that your knowledge base tutorials are working well — or, if accompanied by a higher churn rate, it could indicate that your support team isn't easy enough to access.
But if the percentage of overall customers who need help each month continues to grow, or shoots up after you make certain changes to your product or service, you know that you'll need to dive into the reasons for the increase. Perhaps the product has become more difficult to use, for example, or perhaps the general demographics of your customer is changing in ways that you have yet to account for.
3. Use of the Knowledge Base
At The Receptionist, we always aim for a personal touch with our customers and make ourselves available to customers personally through a chat app. Various members of our staff hop onto the chat throughout the day to help customers, too, because we like everyone to learn what our customers need and experience.
Although the benefits of strong relationships and frequent contact with customers are important, it's certainly easier and less expensive for customers to get quick answers to common questions on their own.
When customers can access a knowledge base easily, it frees up the support team to handle more complicated issues like bugs, errors, account changes (such as upgrades and downgrades), or more unique questions. Plus, customers may appreciate the ability to get an answer right away without opening a new support ticket.
Assessing how often your help articles and videos are accessed, and even incorporating ways for customers to rate help articles, can also give your team a lot of valuable insight into how the knowledge base can become more useful — and therefore cut down on your overall customer service expenses.
If a certain article or query is accessed frequently, it might mean that the concept isn't clear enough as it's explained on your website or in your product instructions. If the help documents aren't used much or have a lower rate of use than the customer service chats or calls, it might mean that you can potentially get big benefits from making the help documents more prominent or easier to access.
4. Use of Certain Help Topics and Tags
One of the most important ways to gain insight into your customers' needs is to be more thoughtful about how your support team organizes and flags support requests.
This can include adding subtopics within your help desk software, or tagging support tickets with other helpful labels that make the most sense for your organization. Tags and labels make it possible to keep better track of trends or other changes.
For example, at The Receptionist, we can organize tickets with the purpose of each call (each one is either a bug request, a feature request, an account change request, or help with a certain software feature), then we have significant subcategories for each of those call types.
Related post: How a Customer-Focused Company Handles Feature Requests
We can also use more unique tags, such as one that identifies questions that come up during onboarding so we can improve the onboarding and training process. There's also a way to escalate certain tickets or flag them as urgent so we're able to better assess which kinds of issues tend to be the most disruptive.
5. Customer Support Team Happiness
This metric might not be one you typically think of when you think about measuring customer support effectiveness. However, it's pretty difficult for your customer support team to spread happiness if they're not happy themselves.
We discuss a few ways you can keep in touch with your team's needs in this post: On the Importance of Slowing Down at Work. However, a few best practices are to keep an eye on your team's work hours, make sure they're taking breaks, and check in frequently to get ahead of any potential issues. Customer support is a difficult job, and your team needs all the support they can get.
When you can stay in touch with how your customer support team is feeling about their work, you can get important, actionable insights into customer needs that can be difficult to get from data alone.
Remember: Data Alone Isn't Enough
As we wrote in our post on goal setting, measurability is a huge part of making sure that your goals are effective and that you're actually making progress toward them.
But if you rely too strictly on metrics without stepping back to see the whole picture, you risk heading in the wrong direction or frustrating your employees.
Don't rely too strictly on key performance indicators without stepping back to see the whole picture.
Click To Tweet
For example, focusing on shortening resolution times or initial response times can cause your reps to rush through their interactions with customers. On the other hand, focusing solely on customer satisfaction without any acknowledgement of time efficiency may send support costs skyrocketing.
Combining various customer support metrics can yield powerful insights, but focusing too rigidly on the numbers is a bad idea.
At The Receptionist, amazing customer service is at the core of our culture. Check out our blog to learn more about why we trademarked the term "Radical Support®," or check out The Fabric Show for more on how we intentionally cultivate our workplace values.