Thanks to huge leaps in technology, teams are able to work together remotely like never before. We're no longer limited to asynchronous communication methods like email. We now have unfettered access to an ever-growing catalog of synchronous tools that enable real-time collaborations. These include video conferencing, whiteboarding, and screen sharing, just to name a few.
While we'll feature incredible tools that you should consider trying out with your team, don't forget that technology does have limits. You can use tools to streamline your business processes and facilitate collaboration, but technology is not a substitute for strong leadership.
When managing a team, it's crucial to set specific, measurable, actionable, realistic, and time-based goals. It's also essential that everyone in your team has a clear understanding of their assignment and job responsibilities.
No matter how brilliant the collaboration tool, if you don't provide the necessary resources and guidance, your team won't be able to perform at their best.
Click To Tweet
No matter how brilliant the tool, if you don't provide the necessary resources and guidance, your team won't be able to perform at their best. Productivity, job satisfaction, and loyalty are all a result of quality leadership, not the latest and greatest tools. Tools will only enable your team to go, but you set the vision for where they're headed.
In this post, we share tools that will help your team work smarter and faster together. You've probably heard of some of these tools before, but we're willing to bet that there are some tools on this list that you've never tried (or heard of). Let's get started.
Calendar Apps
Calendar apps are tools your team can use to organize their workload, share availability, and coordinate meetings. When you're working with a distributed or hybrid team, a shared calendar app is a must-have. You can use it to improve team productivity.
Here's what to look for in a shared calendar:
User friendly design – The goal is to have a calendar that's quick to learn and easy to use. Using your share calendar should be a breeze.
Automatic syncing – If you add any updates to your calendar, those additions/ changes should be shared automatically with the rest of your team.
Cross platform – The calendar app you choose should work on multiple devices and operating systems. Your team should be able to access the shared calendar from their phones as well as their desktops.
The top calendar apps you should try:
Chat Communication
Move aside coffee. Modern offices run on chat. Chat tools make it easy to share quick updates with the rest of your team. Chat also facilitates real-time collaboration. Email can be cumbersome. But chat tools are stripped down communication tools that invite quick exchanges.
If you have a distributed workforce, chat tools are invaluable because they allow you to simulate an in-person environment. You can create chat channels for teams, projects, or for miscellaneous, water-cooler type conversation.
Here's what to look for in a chat tool:
Searchability – Look for a tool that makes it easy to search through previous conversations. Archived business chat should be referenceable.
Versatility – Your chat tool should facilitate multiple types of conversations, such as group and private one-on-one sessions. Bonus points for a tool that enables voice and video conversations for team members who prefer to talk instead of type.
Integrations – Collaboration tools should talk to each other. If your team uses other collaboration apps, like Google Docs, they should be able to quickly share those files through your chat tool. This makes it easy for team members to get on the same page.
The top chat tools you should try:
Document Creation and Collaboration
If your work is project-based, your team members will likely need to work on the same document or file. Choose a document collaboration tool that enables real-time access. This will increase team productivity and ensure that everyone is on the same page (no pun intended).
Here's what to look for in a document creation and collaboration tool:
Auto save – Files should save automatically in the background which reduces frustration, miscommunication, and redundancy.
Track changes – See what changes have been made to a document, and by whom.
Commenting – To facilitate communication, your document collaboration tool should allow team members to leave comments on a file.
The top document creation and collaboration tools you should try:
File Sharing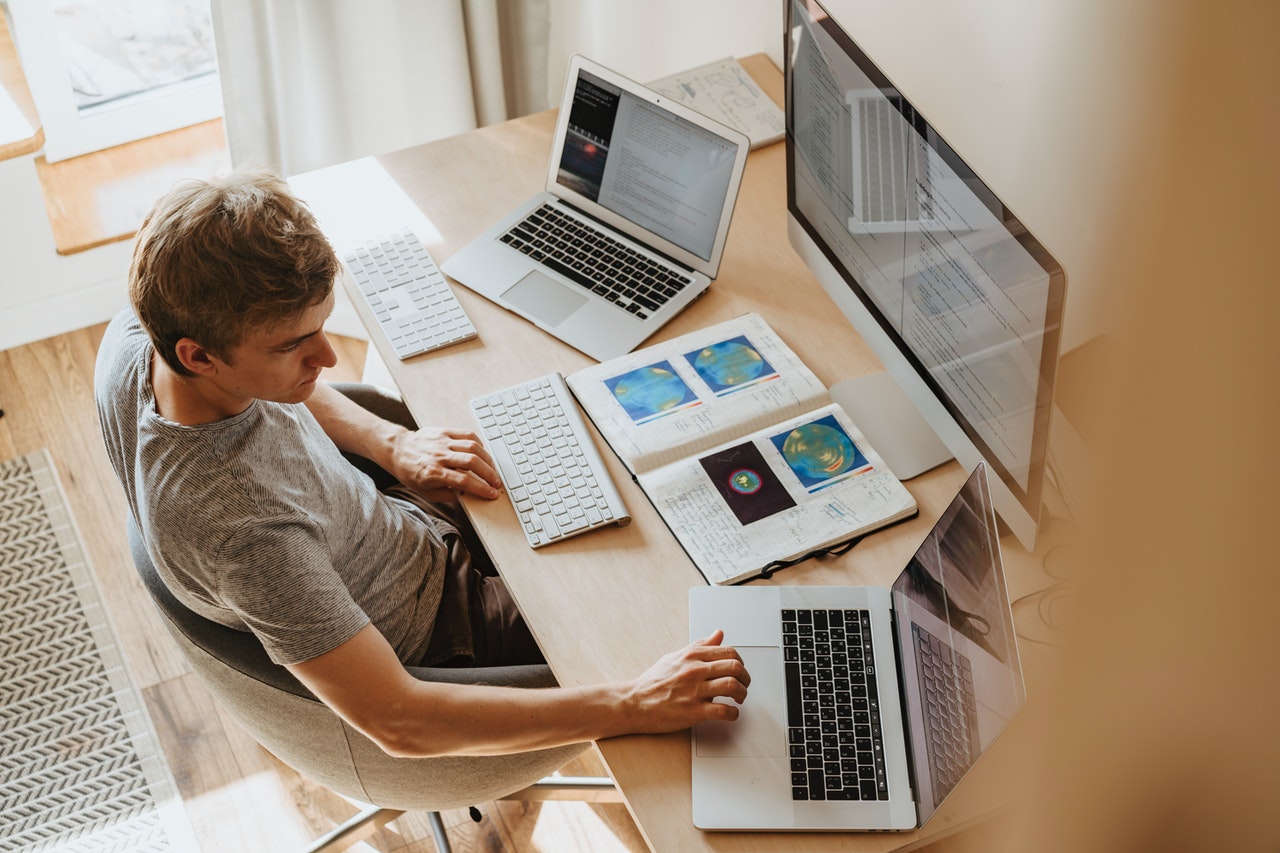 When it comes to saving documents, you have two main choices: Save locally on your hard drive or save in the cloud. To create a more efficient workplace, saving files in the cloud just makes sense. Using one of the following tools, your team can securely access files from any Internet-enabled device without waiting for access from another team member. This changes the game and levels up your team's productivity.
Here's what to look for in a file sharing tool:
Easy uploading – Uploading should be intuitive.
Organization – After uploading, you should be able to arrange and organize your files.
Data encryption – Your file sharing tool must be secure. Look for one that encrypts data and ensures privacy.
The top file sharing tools you should try:
Internal Knowledge Bases
An internal knowledge base empowers your team to work more efficiently.
A knowledge base contains information about your company, including news, benefits, and organization structure. It also gives team members the information they need to quickly solve a problem they may have encountered. Because they don't need to wait around for someone else to help them, but instead find the information that they need on their own, your team members will feel more self-assured and be more productive.
A knowledge base may include onboarding guides, employee handbooks, FAQs, policies and processes, and business best practices.
Here's what to look for in a knowledge base:
Easy to access – If your knowledge base isn't easy to use, then it won't be a reliable resource for your team.
Searchable – In addition to intuitive navigation, your knowledge base should be searchable to facilitate quick answers.
The top knowledge bases you should try:
Learning Management Systems
There's always something for your team to learn, whether it's a new software (from this list!) or a refined process. Learning helps your team grow and helps your business maintain its competitive edge.
Use a learning management tool to improve onboarding with new employees. You can also facilitate the continuing education of your team members. This can be useful if you'd like to cross train employees and give them skills that they can take to their next position within your organization.
Here's what to look for in a learning management system:
Collaboration – Your LMS should enable communication through discussion boards and chat modules.
Accessible on multiple platforms – Ideally, your LMS should be accessible from different devices, not just desktop. Enable your team members to learn on the go, such as on the commute to work.
The top learning management systems you should try:
Project Management and Collaboration
If your team is project based, you need a tool that can help you manage all of the moving parts of a project. This includes being able to assign tasks, set deadlines, and track progress. The right project management tool will make it easier to plan a project, improve team scheduling, and organize your tasks so that the workload is distributed evenly and efficiently.
Here's what to look for in a project management and collaboration tool:
Labeling – Use a product management tool to organize tasks and teams by adding labels and tags.
Integration – Your project management tool should integrate with other collaboration tools on this list. This makes it easy to reference specific files.
Assignments – You should be able to assign tasks to specific team members.
The top project management and collaboration tools you should try:
Video Conferencing Tools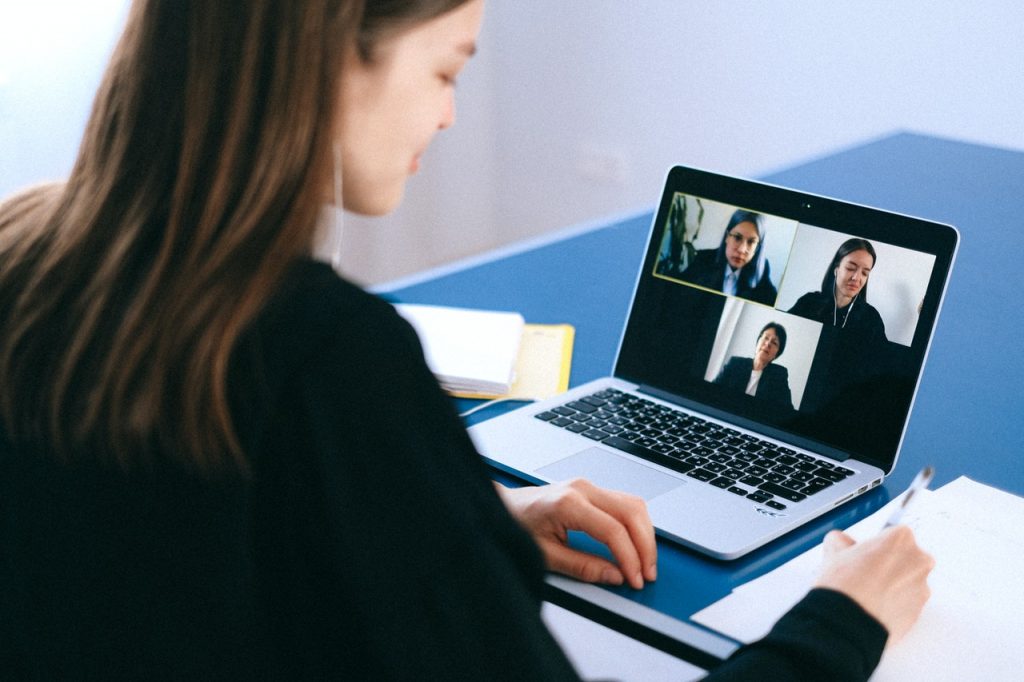 Video conferencing software has been around for a while, but 2020 saw a huge rise in the adoption of these tools. Video conferencing enables real-time communication and simulates a face-to-face environment. It's useful for creating connections with your team. It is also practical and efficient. A five-minute video call could cover the same content that would take you 30 minutes to write in email form.
Here's what to look for in a video conferencing tool:
Accessibility on multiple devices – The tool should be accessible on desktop, laptop, smartphone, and tablet.
Text chat – In a traditional video conferencing setup, one person speaks at a time. This eliminates confusion. However, a video conferencing tool should also include a chat box so that members can interact with the speaker in a more organized manner.
Multiple versions – Ideally, a video conferencing tool should be accessible from multiple devices and platforms. However, sometimes technology doesn't work, so the ideal video conferencing tool will have multiple ways to access it (such as in a browser or via a phone call).
The top video conferencing tools you should try:
Bonus Tool: 
Every team needs a screenshot and annotation tool in their toolbox — give Markup Hero a try!
Final Thoughts
Collaboration tools are amazing. They enable real-time communication and team work even if your team is across the country or the world. Use the above tools to improve collaboration with your team.