Small businesses have a way of taking up owners' and managers' every spare moment. They tend to require just as much time as big businesses — sometimes even more.
That's why good small business leaders are always on the lookout for effective time-saving tactics.
It may be cliche, but time is money. Identifying simple, reliable ways to save time can have huge benefits.
For example, saved time might result in savings on big expenses (such as additional hires, or even fines or other costs related to mistakes). Saving time on certain problematic or tedious tasks may also give employees more time to focus on valuable work.
Finally, in some cases, saving time can reduce stress and burnout. With enough time savings, small business owners may find themselves able to finally take vacations again.
Here are practical, affordable ways to free up extra time as you run your small business.
Take Another Look at Software Solutions
Many business owners have already embraced the time-saving powers of software to automate their operations.
However, software is still a relevant time-saving technique, because the industry continues to advance and offer more sophisticated options.
You're probably already familiar with "software as a service." This type of software is web-based, as opposed to being licensed and installed on hardware. SaaS programs offer small business owners a full set of features for an affordable monthly rate, especially compared to the high upfront costs that traditional software has required in the past.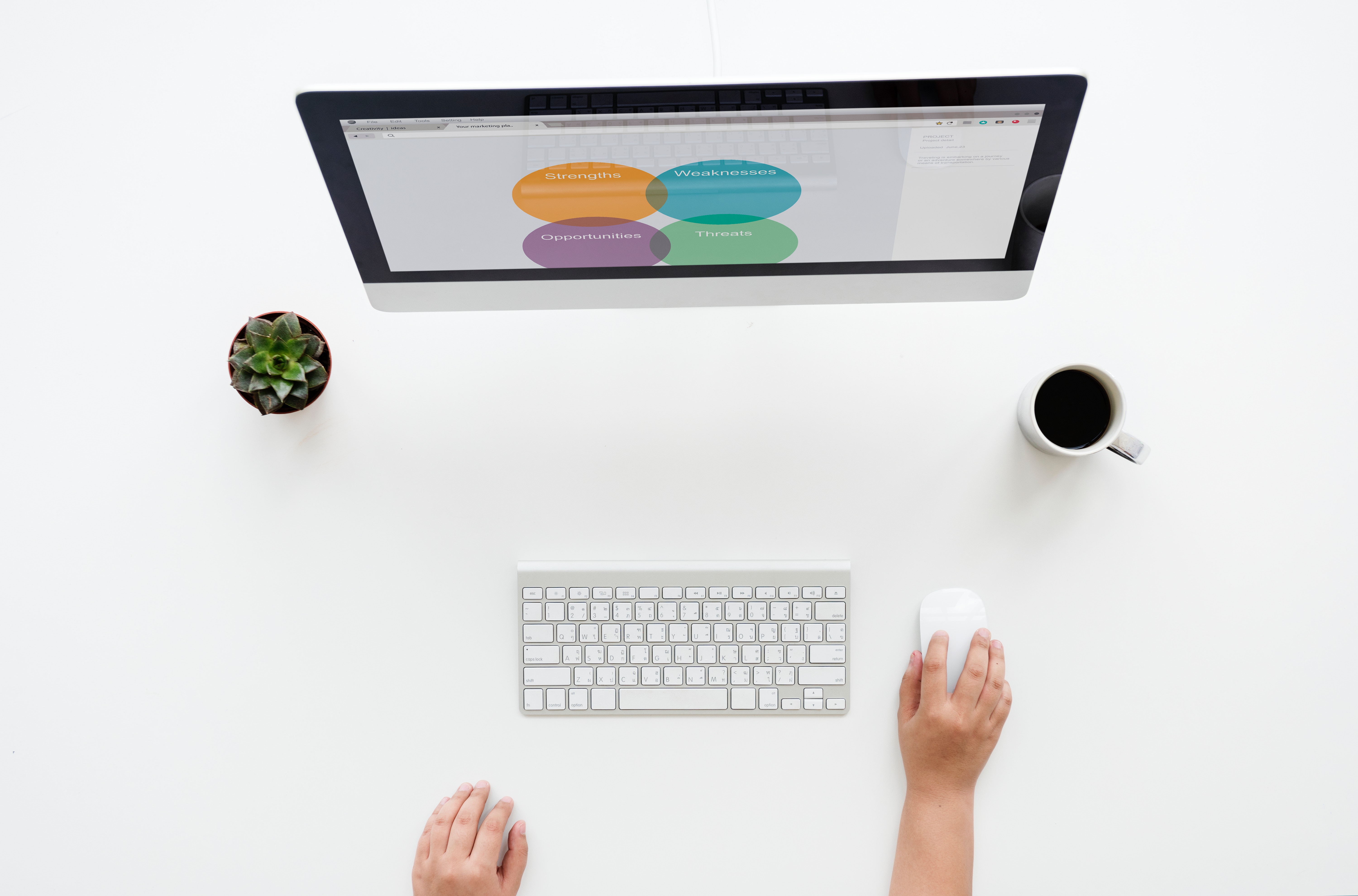 As more and more SaaS options come onto the market, there are more industry-specific options (such as POS software specifically for restaurants) that may be a great fit for your needs.
There are also an increasing number of helpful software integrations available. For example, you may find your web-based POS system can integrate directly with your marketing and loyalty software, or that your accounting software can integrate directly with staff scheduling software. In the case of visitor management, your visitor management system may be able to integrate with your office chat application to automatically notify the rest of the staff about visitors.
Each of these integrations can save plenty of time.
Consider other business areas that could benefit from software. For example, there are great software tools available for onboarding new hires, and for planning business trips. (For more on these tools, check out our post A Few Time Saving SaaS Tools for Every Workplace.)
It's worth noting, however, that software will only be truly effective when the processes it automates are structured well.
As we mentioned in our article on tips for operations managers, trying to automate a flawed or overly complicated process tends to cause additional problems. Make an effort to streamline and document your business systems before you go in search of the perfect software solution.
Outsource the Bottleneck-Causing Tasks
There are probably certain tasks required at work that can cause a cascade of delays and problems if they're not done properly.
Take a moment to consider which tasks at your business fall into that category. Are there any other tasks that consistently frustrate your staff?
Now, ask whether you can get someone more qualified to handle that work.
Most people intuitively understand that it's smart to outsource things like filing taxes or oil changes. But sometimes there can be a mental block about enlisting outside help for other tasks. Sometimes it's an issue of trust, and other times these tasks are kept in-house in an effort to save cash.
But if there are people specialized in handling the difficult task that tends to sap your staff's time and energy, the cost can be well worth it. Tasks like taking inventory, running payroll, or even running your marketing campaigns can be a better fit for agencies or contractors.
If there's a task that your own staff struggles with, it's likely that other companies are struggling with it, too. Thus, there's likely a market of products and services specifically to meet those needs.
Get Rid of the Troublemakers
Do you have a customer, product, or supplier that seems to consistently cause more problems than the rest? Do you ever fantasize about not having to deal with that particular aspect of running your small business?
It might be time to consider letting them go.
It can be difficult to say "no" to more customers or to end a business relationship, especially when your business is small. But when you let even one problematic business relationship go, you make space for another that's much more valuable. Or, you can use that saved time to improve your relationships with some of your more valuable customers.
When you let even one problematic business relationship go, you make space for another that's much more valuable.
Click To Tweet
Software can also play a key role in helping you analyze the profitability for each of your products, services and clients.
For example, restaurant POS software can analyze the profitability of each dish on the menu, along with its popularity. Retail systems can give detailed reports about which products take up the most space in your warehouse and how quickly they turn over. Customer relationship management software and customer support software can report which types of customers drain your time and energy (in case you didn't already know off the top of your head). Letting go of underperforming products, services, and clients can save money and tons of headaches! It can free up time that you can use elsewhere.
Keep Better Records
Most small businesses have to keep track of plenty of records, from personnel files to receipts to legal waivers.
If you're still using paper records, your staff is probably occasionally wasting time trying to find the documents or data they need to get their jobs done.
Paper records can easily get damaged, misplaced or even ruined. But records stored digitally can be backed up easily and located in a few moments.
Plus, if you adopt systems that allows your clients, employees, and visitors to enter their data directly into a computer system (instead of digitizing paper records, for example), there's less room for error due to confusion, illegibility, or other mistakes.
Not only will keeping better records save time by helping you find what you need more quickly, it may provide valuable insights in the form of reports. Having accurate documents on hand can also pay off big time if they're ever required for lawsuits or other legal issues.
Just make sure that your digital documents AND your paper documents are stored securely in a way that respects your clients' privacy. As we mentioned in this post on how law offices can protect their clients' privacy, a good document management policy can be helpful in specifying how files should be stored, backed up, and destroyed or deleted.
…
One easy way to save time at your small business is to automate the visitor management process. The Receptionist is an iPad-based visitor check-in app that streamlines the entire check-in process. It's completely paperless, and it can collect and store legal documents, such as safety waivers and non-disclosure agreements. It also produces helpful visitor reports to improve your planning and staffing. To learn more about what The Receptionist can do, click here.