Some architecture, engineering and construction (AEC) firms have been slow to fully embrace the marketing opportunities that can help them create a strong brand.
They've traditionally opted for basic marketing tactics that can leave their firms indistinguishable from their competitors. They've also tended to rely on networking, personal relationships, and even print media to land most of their sales, and these methods aren't as effective as they used to be. Customers are spending an increasing amount of time online and can easily compare your firm to dozens of competitors.
To continue to land great contracts, firms must make clear names for themselves in a crowded marketplace. They need to adapt to new branding tactics that resonate in today's media landscape.
Is it time for your firm to get its name out in the community? There are several ways to create a brand for your firm that will leave a lasting impression and help you land more clients.
Here are some steps to take.
Decide What Makes You Different
Perhaps because firm leaders are often engineers and architects themselves, their marketing materials often emphasize the nuts and bolts of expert engineering work. As it turns out, that approach can make them seem pretty similar to their competitors.
In a field where the work and sometimes the clients can be similar, successful firms need to make an effort to stand out from the crowd.
As industry marketing specialist Karl Feldman writes, "Lots of firms say that they have 'great customer service' or 'the best people,' but the fact is that these qualities are typically too vague to prove and not necessarily relevant to clients in the first place. Plus, so many firms make these claims that they don't do much work to set you apart."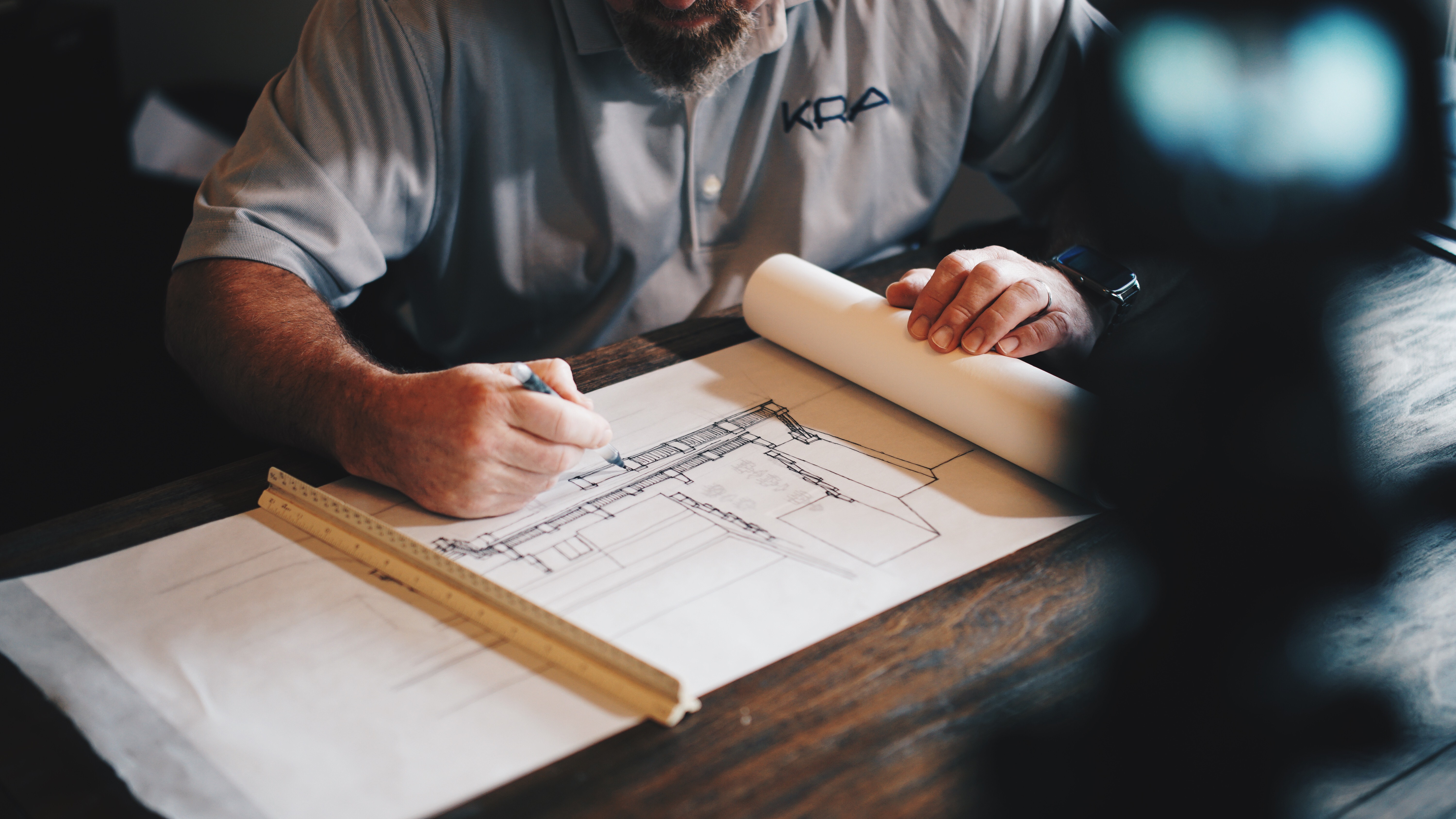 Firms need to clarify their competitive advantages. They need to figure out what they do better than anyone else, and use it to build the foundation of their brand.
Finding your company's "differentiators" attracts clients in a few ways. First, you'll be distinct from your competitors. But you'll also be seen as an "expert" in the areas you choose to specialize in, which is exactly what a growing number of potential clients want.
In their piece on 2018 trends in AEC marketing, the firm Hinge Marketing notes the following about potential AEC clients:
"More than ever, they are seeking out experts with deep, specialized expertise — partners who can navigate complex projects and overcome unexpected challenges with relative ease. […] As a result, many firms will be positioning and marketing themselves as leading experts in specific disciplines."
To figure out how you're going to differentiate your firm, do some research.
You can interview customers and employees about why they chose to work with you instead of other firms and what they think your main advantages are over competitors. Think of the jobs you're most proud of and see what those jobs have in common. Finally, consider your staff and the experience and skills that they bring to the table that might be particularly suited to certain jobs or industries, and which other firms can't do.
Take a look at the market. Which areas are underserved or are booming with unmet demand? That's generally a safe direction to take your business.
Tell the Story of Your Brand Online
Once you've established your differentiators, it's time to translate those into a powerful brand.
In the recent past, this may have consisted of creating a series of beautiful ads for a trade publication or even a booth for an industry conference. But today's branding professionals are urging AEC firms to fully embrace digital marketing techniques.
The main marketing tool that firms need these days is a dynamic, great-looking, and search engine optimized website. But engineering firms should also embrace social media tools and content marketing to get their message out in the world.
As Doug Crescenzi, founder of digital agency Upstate Interactive, writes:
"Savvy engineering firms have begun to embrace the power of digital narratives. In short, digital narratives are stories published and promoted online that are designed to shed light on viable solutions to complex problems. They're effective because people are inherently drawn to stories. Stories are relatable, compelling, insightful, and prescriptive. They can be instrumental in how you go about differentiating your firm and generating new qualified leads."
The run-of-the-mill content that most firms post on their sites, such as notes about recent certifications, projects and whitepapers, is better than nothing — but doesn't go far enough, especially when most other firms are doing the same thing.
A more effective content marketing process requires tying the content in to your firm's sales funnel, setting goals and staying consistent with producing valuable content over time.
Establish Your Brand Internally, Too
A strong brand isn't just an impression you try to make on the outside community. It should also be an important part of your internal work culture. When your entire team is on the same page about what value your firm brings to your clients, it can really boost morale and productivity.
A strong internal brand also plays a key role in recruiting new employees.
As we mentioned in our post on how to attract the best engineers to your firm, a significant part of your marketing and branding efforts should be focused on marketing your firm as an employer (and not just as a contractor).
The best engineers are in high demand, and landing top talent is important for your firm's success. As we mentioned, potential AEC clients are getting increasingly savvy about working with specialized experts. If your team's expertise doesn't stack up, your firm will be at a serious disadvantage.
A clear, differentiated brand will appeal to potential recruits who want to specialize in certain work. By establishing that your firm is the absolute best in certain areas, you're more likely to attract ambitious top performers.
Attract ambitious, top-performing hires by establishing your firm as the very best in your specialty. #receptionistapp
Click To Tweet
But your brand is more than your market niche. You could think of your brand as your firm's personality. It encompasses things like how the firm approaches its work and how it treats customers and employees. If you can demonstrate through your core values that you're providing a great work environment where employees are happy to spend their time, it will certainly improve your competitive edge in recruiting new hires.
***
If you're working on rebranding your engineering firm, don't overlook the impression that it makes on visitors when they walk into the building. The first experience they have when they walk into your doors can set the tone for how your firm is perceived. That's one of the reasons why modern engineering and design firms like these have decided to upgrade their paper visitor logs to tablet-based check-in systems. These systems help send the message that your firm is on-trend and prioritizes technology. If you'd like to try The Receptionist visitor management software, you can start free 14-day trial here.