Not sure if The iPad Receptionist would be a good fit for your office?  Well, we have 10 awesome ways The iPad Receptionist will transform your office into a cool, modern and efficient experience that makes the best first impression on your visitors.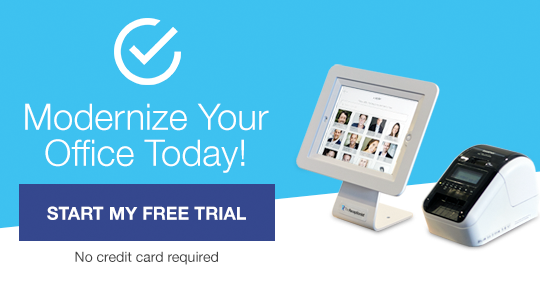 From offices with just a few employees to others with thousands of contacts, the app is used by hundreds of businesses around the globe.
Whether you are looking for a simple visitor logging system to track your visitor traffic, or require a fully customizable, SMS and email enabled, two-way communication system with badge printing, The iPad Receptionist can solve your specific office needs.
The iPad Receptionist™ is the most versatile, effective and easy-to-use Visitor Management system available!
Download and share this FREE PDF with your office to show everyone awesome your office can be with it's very own iPad Receptionist!
---
Enter your info below:
Privacy Policy: We hate SPAM and promise to keep your information safe.
Please follow and like us: